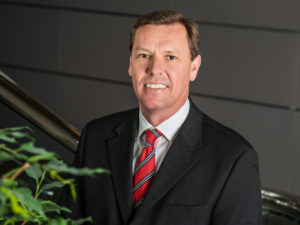 Caliber Collision and ABRA have officially closed their merger, creating a more than 1,000-shop national MSO with a presence spanning 37 states, the companies announced Tuesday.
The news release Tuesday morning did not indicate whether the merged company was forced to divest any locations to pass Federal Trade Commission review. However, the companies were confident last year that this wouldn't occur.
"We do not anticipate any issues in our highly-fragmented industry, with more than 30,000 auto body repair centers nationally," merger spokesman JP Kaytrosh said in a December 2018 statement.
The new company will be called Caliber and led by Caliber CEO Steve Grimshaw.
Ironically, it's actually ABRA's parent company that's buying Caliber: Hellman & Friedman will acquire a majority stake in the merged company, while Caliber owners Leonard Green Partners and OMERS Private Equity will keep minority shares.
"We believe this merger represents the next evolution of the collision repair industry.  The combination further enhances the companies' best-in-class performance metrics, proven acquisition integration processes, strong relationships with insurance clients and career opportunities for our teammates," Hellman & Friedman partner Erik Ragatz said in a statement. "The combined company's expanded suite of one-stop services, together with its culture dedicated to doing the right thing for customers, clients and teammates, represents the future of the collision repair industry."
"Caliber and Abra have very similar leadership philosophies and cultures.  Combining these two world-class organizations will allow us to offer our customers greater convenience of our best-in-class collision repair experience across 37 states and the District of Columbia," Grimshaw said in a statement. "We plan on maintaining all existing centers from both companies as we embark on our journey to create one company with one operating model and one culture. We plan on further strengthening our culture that strongly supports our teammates' careers behind industry-leading development programs. And we remain committed to serving our valued insurance clients through the companies' partnership programs, while enhancing their customers' overall experience and complete satisfaction.  That ability to stay ahead of what's next will be vital in an industry that becomes more complex every year."
We've asked spokesmen from the merger and Caliber for more details about what the transition will look like for ABRA shops and suppliers. Continue to check Repairer Driven News for updates.
"Going forward, the combined company will be investing even more in enhanced technologies, specialized resources and innovative processes to redefine world-class standards for quality repairs and customer service in the industry," Caliber wrote in its news release.
Caliber touted its ability to deliver "the first national lifetime warranty" and said it would deliver "even more offerings, including dedicated Non-Drive facilities, Express repair centers and Aluminum-certified and high-line centers. The combined company will also offer glass repair, diagnostic scanning and calibration services and the broadest network of OEM-certified locations in the U.S."
Shops and insurers should take note of Caliber's discussion of keeping up with vehicle technology and OEM certification here. If the nation's largest collision repair chain — one presumably still embracing the typical insurer-centric MSO business model — is focusing on these items, it means a) you probably should too and b) major insurers probably have grudgingly affirmed the existence of these trends, regardless of what theirs local adjusters claim.
For more on the merger, see our 2018 coverage:
Service First
In other Caliber news, the company on Monday announced it planned to open 11 Service First mechanical repair facilities in North Texas, starting with the 10,000-square-foot McKinney, Texas, shop opened that day.
It's unclear when Caliber acquired Service First, which it described as a subsidiary in the news release.
"We are excited to bring unparalleled customer service to the Dallas–Fort Worth Area and positively change the way customers think about their car service experience," Service First co-founder Nathan Pruski said in a statement. "Our business hallmark is a service-first attitude, transparency, expertise, and amenities that all combine to make you feel comfortable, empowered and satisfied."
The Caliber-Service First relationship should be interesting to watch. The subsidary not only gives Caliber a bunch of ASE-certified mechanics it can tap when a collision or the repair process demands it, it delivers what appears to be an impressive layer of amenities to customers.
If you're running a mechanical repair shop or even trying to compete as a collision repairer, you'd better recognize this is what the competition could be doing to make customers comfortable.
According to the news release, Service Firsts have:
• Free "digital inspections" performed by ASE-certified mechanics using state-of-the art equipment and technology with all services
• Online advance scheduling for all services, including Service First's 30-Minute Oil Change Guarantee
• Large indoor/enclosed kids play area, complimentary Starbucks coffee, an iPad bar, free Wi-Fi, complimentary shuttle service, pet friendly staff and more (Minor formatting edits.)
The company's website says it also offers a "living room" and even "Dog pads at select locations."
"You're going to feel comfortable here. And if you're here for a long time, we'll go ahead and buy you lunch," Katy, Texas, service manager Mike Lemley told the Houston Chronicle. in 2018.
More information:
"Caliber Collision and Abra Auto Body Repair of America Merger Transaction Closes"
Caliber, Feb. 5, 2019
Featured image: Caliber Collision CEO Steve Grimshaw. (Provided by Caliber Collision via Business Wire)
Share This: