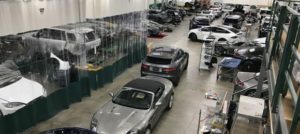 A Costa Mesa, Calif., collision repairer's request for information into Ameriprise's calculation of the shop's prevailing labor rate demonstrated some of the potential real-world issues remaining three years after California's survey reform initiative.
The California Department of Insurance in 2016 addressed the problem of insurers generating "artificially inaccurate, unreliable, and unreasonably low labor rates that are not representative of the market" by providing a template survey and methodology that could guarantee an insurer a "rebuttable presumption" of good faith.
Insurers could still use any survey format they wanted, but they'd be at greater risk of having it declared an unfair claims settlement practice. Carriers also are free to pass on conducting surveys, though they'd presumably have to accept the shop's labor rate given a lack of evidence it's above the market. See public survey results provided by the CDI in the spring here.
Ameriprise used the CDI's sample survey format, a template the California Autobody Association championed in 2016 and said last month "works well" when handled correctly and shops respond.
That standard format defines a market as every responding shop in a region extending a mile out from a six-shop cluster of survey respondents closest to or including the shop whose rates are being compared to the market (assuming the shop completed the survey). It also asks about rates for aluminum and carbon fiber.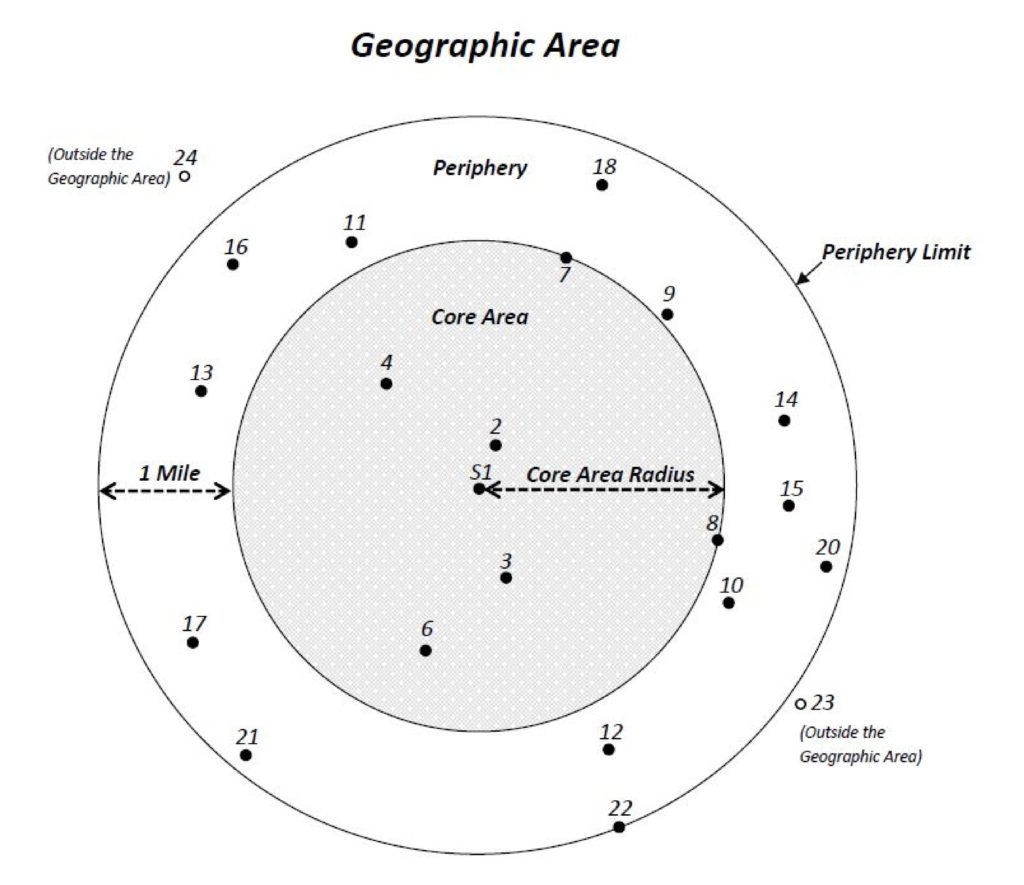 Jennifer Yeung, office manager and estimator for European Motor Car Works, had complained to the CDI in March about the public record Ameriprise filed associating a $52 body labor rate with the luxury repair facility. The shop's hourly body charge reported to Ameriprise in a labor rate survey was more than $10 higher.
An Ameriprise adjuster had refused to budge off the $52 rate in a claim involving a Land Rover, citing the survey results. The survey regulations allow the insurer to pay a prevailing rate rather than a posted rate if it wishes.
Despite the regulation permitting Ameriprise's action, Yeung said other carriers recognize her facility's expertise — it's certified not just for Land Rover but for McLaren and other luxury brands, for example — and accept its higher rates.
"Our labor rate reflects the rate which the majority of the surveyed shops are charging; this includes data from your shop," Ameriprise senior divisional manager Tom Zeigler wrote to European Motor Car Works.
"… We do not owe beyond an established fair and reasonable rate in your geographical area. We filed a CA Insurance Department Standardized Labor Rate Survey, and therefore, we have taken the reasonable steps to quantify our contractual or legal obligation for payment of the claim and we are acting in good faith to settle this and all such claims in a prompt, fair and equitable manner."
The CDI and Ameriprise explained in April that the rate listed was the prevailing rate, a distinction described in the agency's 2016 survey regulation but somewhat confusing in the public record. (It's indicated by a tab at the bottom of the Excel file rather than the title or column headers of the spreadsheet.)
Yeung complained to the CDI April 2 and on April 9 received a letter from associate insurance compliance officer Abraham Rivero acknowledging receipt of the complaint.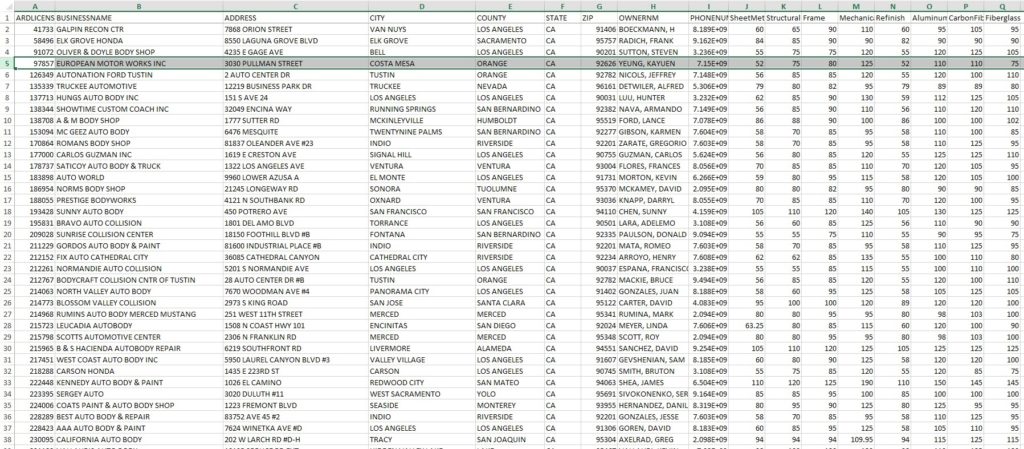 Who responded?
Ameriprise replied to Yeung on April 23 and referenced having provided a copy of survey results from the six core shops and seven peripheral shops used to calculate the $52 rate for European Motor Car Works.
However, Yeung said Ameriprise never actually sent that document.
"There was nothing attached, she said. She contacted the carrier and got no response.
The CDI sent her a letter dated April 26 declaring it had found no wrongdoing.
"We have carefully reviewed the documentation provided regarding the Labor Rate Survey in question," CDI associate insurance compliance officer Abraham Rivero wrote. "We did not find any evidence to suggest that the survey used in this case resulted in an unfair claim settlement. If you have any evidence in that regard, please send it to my attention. Otherwise, we are unable to pursue the matter further."
As she hadn't received the data from Ameriprise, Yeung asked Rivero for more information, asking how it knew the rates were accurate. "He could not tell me how he verified" the data, she said.
Yeung said she asked Ribero to show her the results of the survey, and he refused during a May 1 phone call. He said Ameriprise used a formula found on CDI's website, but when Yeung asked for its location, Rivero "wouldn't tell me where it was at," she said.
She wrote in an email to Repairer Driven News on May 3 that when "I asked him to direct me where to find it, he wouldn't, and then told me 'since you know so much I'm sure you can find it in the law and figure it out.'"
Yeung finally got the missing data from Ameriprise following our May 6 inquiry to the CDI about her allegations. The CDI sent her Ameriprise's response and the missing list of shops the insurer used to calculate the rate, identified only by what appeared to be their Bureau of Automotive Repair license number.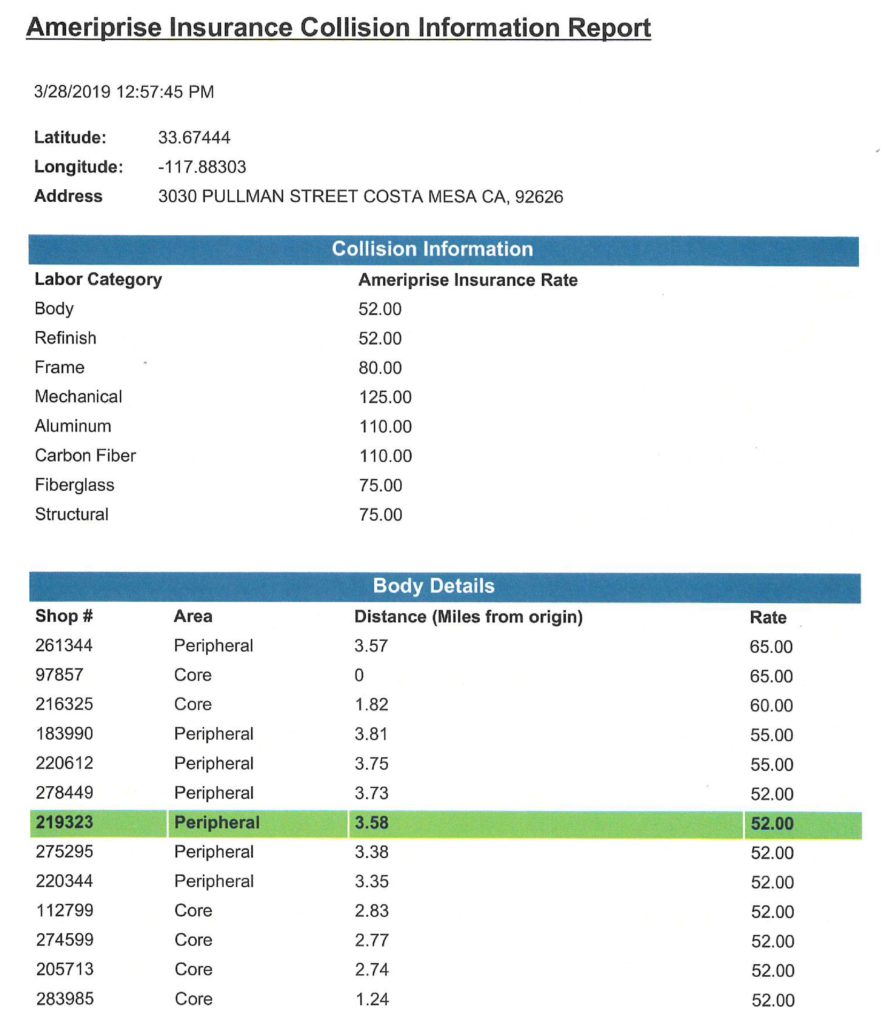 "In addition, the Department has been contacted by John Huetter with Repair Driven News," CDI supervising insurance compliance officer Jeffrey Sroufe wrote May 14. "Mr. Huetter suggests that you advised him that the Department refused to provide you with the calculation used by IDS (Ameriprise). To be clear, the Department has never refused to provide you with the calculation used by IDS. In fact, IDS already provided you with a detailed breakdown of how it calculated its prevailing rates for your shop (as described above). Based upon your communications with the Department, there appears to be a misunderstanding as to the difference between a surveyed rate and a prevailing rate."
CDI also replied to our inquiry directly:
The California Department of Insurance (CDI) does not discuss specific inquiries from members of the public.  However, CDI disagrees with the allegations being made by this collision repair shop.  It appears that this shop owner has a misunderstanding of the Standardized Labor Rate Survey Regulations and how a "prevailing rate" is determined according to these regulations.  In addition, with regard to the suggestion that CDI refused to provide the shop with the calculation used to determine the shop's prevailing rate, we would disagree with that assertion.  In fact, the insurance company provided the shop with a detailed breakdown of how it calculated its prevailing rates.  CDI has sent the shop owner a letter clarifying the law and how it applied to this shop's claims. CDI takes allegations of unprofessional conduct seriously, but has not found any evidence that such behavior occurred in this instance.  If you wish further information on this case, we suggest you contact the shop directly. 
If Yeung hadn't followed up with the CDI, it seems she'd have been left without Ameriprise's data supporting its determination of her prevailing rate.
Who's my market?
And even then, how does European Motor Car Works know those rates are correct, Yeung argued Tuesday.
Technically, any insurer doing any labor rate survey must provide "The name and physical address of each auto body repair shop responding to the labor rate survey," under the regulation. (Emphasis ours.) CDI is supposed to make this public upon request.
That does not at first appear to have been done here, based on the survey information we received from the CDI.
Ameriprise in a letter accompanying the 2018 survey results reported it "attempted to mail" a standardized survey "to all 6,409 shops licensed or registered with the California Bureau of Automotive Repair."
We seriously doubt all 6,409 responded, and Ameriprise doesn't appear to suggest that was the case. Yet 6,409 companies have prevailing labor rates associated with them in the Excel spreadsheet. 
For context, a CAA board member recently commended Farmers for an aggressiveness in pursuing responses, something not demonstrated by other carriers. Yet even Farmers only collected responses from 3,418 out of 6,269 shops in 2017, noting that some of the 2,851 facilities which didn't respond included "dealership and mechanical only repair shops."
But the information made public by the CDI doesn't distinguish between which of Amerprise's 6,409 shops responded and which ones didn't. As noted above, Ameriprise still provided prevailing rates for them all.
However, it is possible to work out names, addresses and rates for the 13 shops (counting Yeung's) Ameriprise used to derive European Motor Car Works' $52 prevailing rate — but only because Ameriprise identified the shops by their BAR license number, which the carrier isn't compelled to do under the law.
In fact, Ameriprise didn't even have to oblige Yeung at all with such a market-specific list.
We spoke to Tony Cignarale, CDI deputy commissioner for consumer services and market conduct, about the regulations in general (not Yeung's specific case). He said the current labor rate survey regulations do not require an insurer to provide a repairer with the list of shops used to calculate the shop-specific prevailing rate.
Yeung questioned whether other high-end facilities in the area were captured in the survey, doubting that those companies charged a mere $52. The locations she cited were indeed nearby, but outside the 3.81-mile radius of responding shops Ameriprise identified.
However, had those shops been inside the perimeter of the "market," their results only would have been included had they responded. If local repairers don't respond to the insurers' surveys, the CDI's template widens the market until it finds six shops who did, and then extends the market out a mile from the furthest of these.
Such a swollen market is not a failing of the insurer nor the CDI, that's a failure of the collision repair industry, California Autobody Association Northern California director Pete Bezeck said. When an insurer sends out 6,000 surveys and gets less than 2,000 responses, "that's the main problem," he said.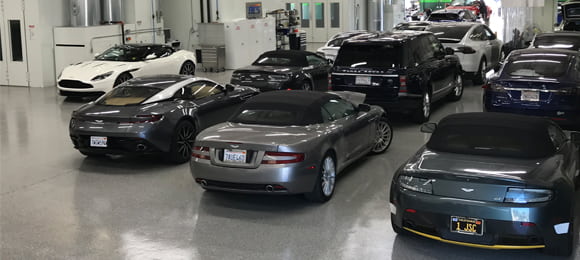 But ultimately, a repairer or consumer still must trust in the CDI to protect their interests, for only the CDI is guaranteed access to such non-public information as actual shop survey responses and DRP status.
The agency had originally planned to make these details public, but decided to strip out the language to alleviate insurer concerns about collusion. It also cited shop concerns, even though the California Autobody Association argued to preserve the transparency.
"The Department of Insurance has confirmed that the process followed by IDS complied with the requirements outlined in the Standardized Labor Rate Survey Regulations (CCR Section 2695.81) when it calculated and applied a prevailing rate of 952/hour for sheet metal work," Sroufe wrote to Yeung.
"The Department has carefully reviewed the documentation used by IDS in the Standard Labor Rate Survey and we did not find any evidence to suggest that IDS misrepresented your surveyed rate. … Our review also did not find that the prevailing rate used to pay claims for work done by European Motor resulted in an unfair claim settlement."
The CDI can fine up to $5,000-$10,000 for an unfair claims settlement practice, depending on if it was "willful."
But Rivero's response seems to suggest the agency might have difficulty getting to this stage.
"It is our understanding that you disagree with the labor and/or paint material rates allowed by the insurer, and it is your position that the hourly rates your shop charges for repairs are reasonable for your area," he wrote. "However, the insurer believes that it has sufficient documentation to support its position that the hourly labor rates it has allowed are representative of the prevailing auto body rate for the geographic area in question.
"This dispute involves a question of fact as to what the reasonable repair rates are in your area. The California Insurance Code does not give the Department the authority to set prevailing rates or to resolve questions of fact."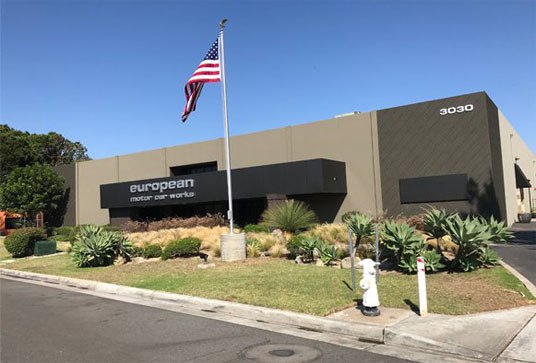 Luxury repairers
Yeung's inquiry also raises the question of what constitutes a comparable shop for the purpose of calculating a reasonable market rate.
In the case of Yeung's shop, data presented by Ameriprise following the CDI complaint shows the core six-shop area as a circle with a radius 2.83 miles from European Motor Car Works. The most distant facility in the entire market (core plus peripheral shops) is located 3.81 miles away from Yeung's shop.
Eight of the 13 shops charged $52. Two charged $55, one $60, and two $65, resulting in the simple majority rate of $52.
Based upon Land Rover's shop locator, Yeung's facility is the only one of those certified to fix the aluminum vehicles, which means the other shops can't even get certain parts. The nearest Land Rover authorized aluminum repair network shop from Yeung's ZIP Code is Prestige Collision South, 19.3 miles away.
Cignarale said that generally, the Standardized survey might not distinguish between facilities on more mainstream luxury vehicles. Something along the lines of a Rolls-Royce might demand a market redefined to specialty repairers rather than the mainstream, while something like a Lexus might not, he stated. (We stress again here that Cignarale's comments are strictly limited to general CDI policy and regulations, not Yeung's specific case. The agency's statement was its only public comment on that complaint.)
"I don't know that we've seen it," Cignarale said of such an exotic exception, though he said the regulation does include a caveat that an insurer should adjust based on unique repairs.
Cignarale said the idea of a market based around the subset of body shops permitted to obtain restricted parts hadn't really arisen yet either. (Some more "mainstream" luxury OEMs, such as Volvo and Mercedes, do restrict certain parts to certified repairers.)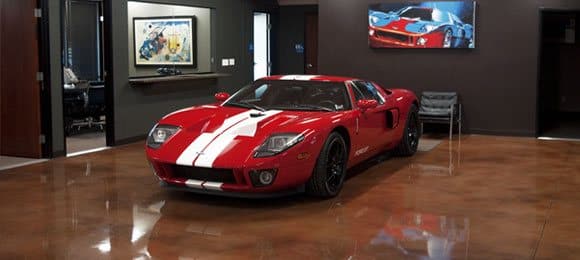 Other shops prosper
Most complaints over labor rate surveys relate to an "above average shop" in terms of price, Cignarale said. Some customers forced to pay out of pocket also file complaints, he said.
Nevertheless, other shops in the industry are able to command a higher rate because of the survey, he said.
Bezeck agreed, noting that Farmers' survey — which the carrier aggressively promoted — led to a 7 percent average labor rate increase for repairers. "The shops were pretty happy," he said.
More information:
Labor rate surveys made public by CDI in spring 2019
California Department of Insurance, spring 2019
Images:
Costa Mesa, Calif.-based European Motor Car Works is shown. (Provided by European Motor Car Works)
California Department of Insurance labor rate survey regulations suggest a market be the nearest six shops who respond to the survey plus every respondent in a circle extending out a mile from the furthest shop. (Provided by CDI)
Ameriprise in a spreadsheet dated July 2018 calculated the prevailing rate for European Motor Car Works using it and 12 other facilities within a less than 4-mile radius. (Provided by California Department of Insurance)
Share This: