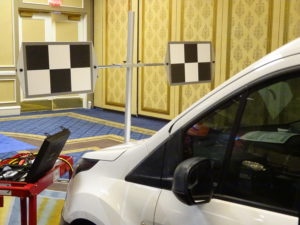 Has your body shop encountered a situation where a dealership was unaware of the need to calibrate an advanced driver assistance system after a collision repair — or worse, insisted contrary to repair procedures it was unnecessary?
Collision repair expert Mark Olson is seeking accounts of such incidents in a new initiative meant to help the auto body repair industry.
The idea is to pass on such accounts to automakers as proof of the need for better dealer education about the new technology and its repair procedures.
"We have approached many OEM's with the issue and they have said that they are not getting any complaints so this is not a large priority," Olson, CEO of Vehicle Collision Experts, wrote in a message posted on Facebook on Sept. 4. Offering tangible examples of the issue can help automaker collision departments shake loose finances for better dealership education from higher up the OEM food chain, he said.
Olson said the automakers he's talked to about the project are "pretty receptive," they just need some documentation.
"We will collect the data and present it to the OEM's as soon as we are able to get enough data," he wrote in the Facebook message. "The goal is to have a lot of information to present to them no later than SEMA so they can make this a priority."
Shops should include information like shop name, an account of what happened, the vehicle type and the dealer name.
Olson gave an example from one automaker but said the issue wasn't limited to a single brand. In that incident, a body shop brought over a vehicle to the dealership to have a blind spot monitoring sensor reaimed following both the replacement of the bumper cover and the R&I of the blind spot device itself.
The dealership replied that as the dash light wasn't on, "'Don't worry about it.'"
Even when the shop produced the OEM repair procedures calling for the operation, the dealership said many shops replaced bumper covers without calling for the work. The dealer then scanned the vehicle and pronounced it fine after no codes were revealed — even though that's not necessarily an indicator an ADAS system is aimed properly.
When Olson contacted the automaker, the response was: "'Oh my God.'"
"Have you ever taken a vehicle to a dealer for a calibration or other service only to find out that they have no idea what you are asking them to do?" Olson wrote in the Sept. 4 post. "Have you taken a car to dealer for a calibration only to have them say 'if the light is not on, it does not need to be calibrated'?"
An uninformed dealer can be particularly harmful if an insurer contacts them about a repair procedure's necessity rather than looking it up in the actual repair procedures, according to Olson. The insurer might share that supposed OEM confirmation throughout the carrier, meaning that other body shops and customer might have a harder time getting the necessary work reimbursed.
Olson said OEMs conclude the issue isn't widespread because they're not hearing about it.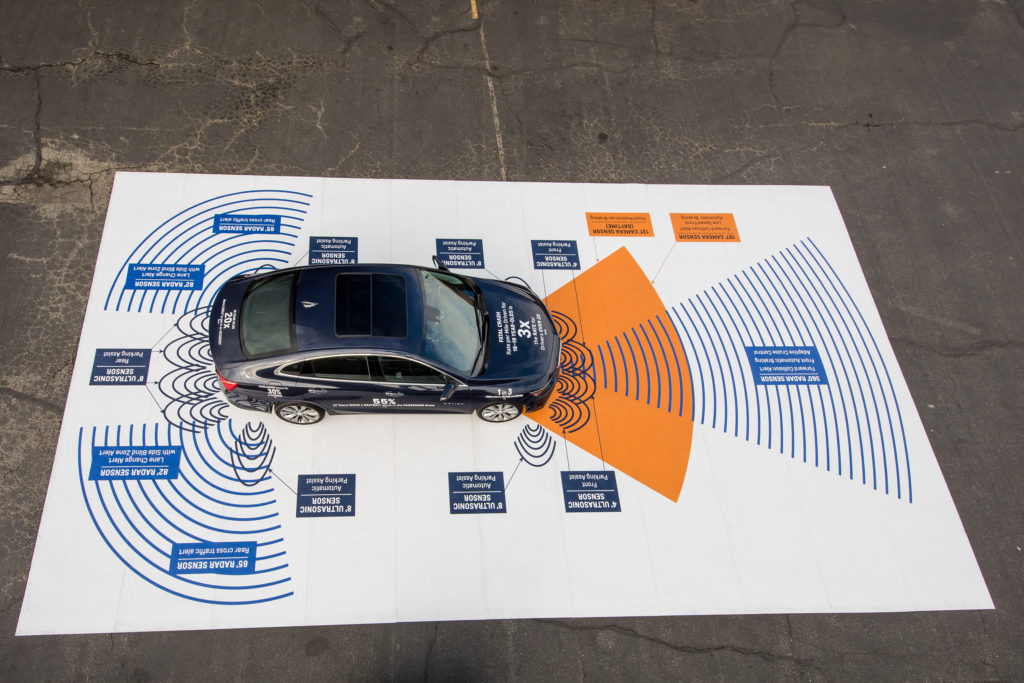 He argued that this stems from deficiencies in the collision repair industry. Most shops are either not doing the work because of ignorance or a perception the insurer won't pay for it, he said. Others might be making an effort but don't know how to contact the OEM about an issue.
Only a small percentage of the collision industry is actually operating at the level it needs to be, according to Olson, whose company audits shops and who also serves as an expert witness.
Brand protection, liability prevention and customer satisfaction/no redos are reasons for a dealership to educate themselves about ADAS. But these are admittedly impalpable trends, recognizable more in the long term. However, there's an instant-gratification, ring-up-the-cash-register-now argument as well for dealerships to get up to speed.
Olson described a scenario where a dealership educated about ADAS sells a shop a bumper cover and knows to immediately upsell an appointment for the calibration accompanying such an R&R.
"That's what you should do," he said.
Olson said Thursday he's received about 15-20 responses to date. Some describe as many as 10 instances, while others merely detail 1-2 incidents. He said his vision is to be able to demonstrate to automakers that the issue is nationwide.
Contact Olson with your experiences at Mark@vecoexperts.com. Shops should include information like shop name, an account of what happened, the vehicle type and the dealer name.
Images:
OEM calibration equipment is seen at SEMA 2018 in the asTech booth. (John Huetter/Repairer Driven News)
Advanced driver assistance systems possible on the 2016 Chevrolet Malibu are shown in this image. (Copyright General Motors)
Share This: