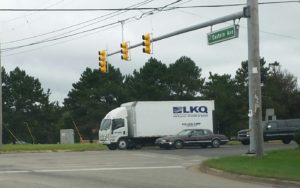 LKQ Chief Financial Officer Varun Laroyia last month said LKQ has for two years devoted particular attention to collecting the money customers owe, viewing accounts receivable management a "massive opportunity" for the company's bottom line.
The effort was part of a focus on profitability, margins and cash flow CEO Nick Zarcone said helped LKQ face the economic blow from the COVID-19 response.
"The company has never been in a better position in terms of managing our past-due receivables," Laroyia said of the end of the first quarter. He told an April 30 earnings call LKQ continues "active monitoring of customer receivables and terms."
LKQ said it carried a 40.4 percent gross margin in the first quarter, a 1.4 percentage-point increase "primarily attributable to North America."
Asked by an analyst about accounts receivable exposure to large collision chains including Service King, which Moody's downgraded in March from B3 to Caa1, Laroyia said "we enjoy a great relationship" with the MSO.
"I'm happy to report that, as of the end of the first quarter we were current with them across their receivables balance," he said.
Laroyia called LKQ "happy" overall about its closeness to customers and experiencing no material issues with "receivable hits" across the broader collision industry either.
The COVID-19 economic slump has spurred repairers to seek concessions from creditors.
Caliber — which Moody's in April said it would keep rated B2 but with a "negative" outlook — has told landlords it would cut rent payments 40 percent and told at least one vendor it would apply "NET90 payment terms" to bills received April 1 or later. (We asked LKQ how long customers typically get to repay its bills  — e.g. NET30, NET60, NET90, etc., but it said terms were account-specific and it wouldn't discuss individual customer information.)
CRASH Network this month reported that Service King had asked multiple landlords to adjust the terms of the lease — quoting one who observed that the MSO hadn't been current on the lease before the request. Zarcone also told analysts 40 Service Kings had been closed.
Gerber parent company Boyd Group Services said May 13 it responded to a significant sales decline last quarter with "lease payment deferrals."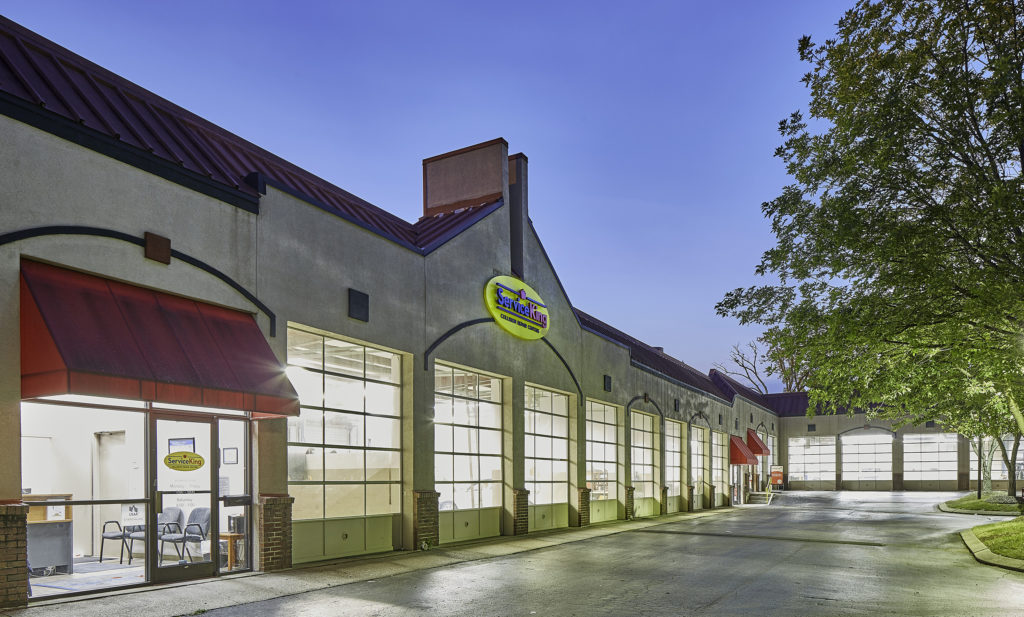 Helping smaller repairers
Laroyia said LKQ's smaller customers could obtain revenue through Paycheck Protection Program loans, and LKQ encouraged them to do so. (Even though PPP dollars can't be spent on parts if a repairer wishes the loan forgiven, money is fungible. Putting PPP money towards the expenses eligible for forgiveness frees up other revenue and liquidity to cover your other bills, like parts.)
Zarcone said he "absolutely" had concerns that smaller repairers — which make up most of the U.S. collision segment — would close. During an economic shock, "small enterprises … often times just don't have the capital to endure."
Zarcone told analysts LKQ sponsored and promoted educational sessions for North American customers about the government programs for small and midsize businesses "We want them to succeed," he said.
Nevertheless, he said "we would expect a similar reallocation of demand to the larger, better capitalized organization." The company will remain vigilant to collect payment for parts that had been delivered and installed, he said.
Supply chain good
LKQ isn't having any significant issues obtaining parts to sell.
"I am happy to report that our supply chain is intact," Zarcone said. "We have not experienced any major disruptions in terms of inventory shortages or stockouts."
LKQ started 2020 with a high level of inventory and has been working with suppliers to ensure aftermarket goods are available," Zarcone said.
Zarcone said some of LKQ's aftermarket part suppliers for its various interests have lost capacity. On the other hand, "we have reduced replenishment orders as our revenue has declined."
On the whole, the company doesn't predict material issues with its aftermarket supply chain, according to Zarcone.
Zarcone said the company also has confidence it can meet recycled parts demand despite reduced miles driven and total losses translating to fewer cars at action. The COVID-19 situation will age U.S. car parc, Zarcone predicted — a trend he said helps the aftermarket parts sector and will "ultimately be good for LKQ."
New customers
Nevertheless, LKQ felt the "absolute violent nature" of the downturn meant some suffering in "historically resistant" auto parts segment, according to Zarcone.
"The speed and magnitude of the demand shift will be too much for some of the less-well-capitalized distributors to endure," he said.
Some smaller U.S. distributors had closed while awaiting federal funding, he said. He also described major European distributors who'd become insolvent or bankrupt or closed for multiple weeks.
"There will be more," Zarcone said.
Laroyria indicated LKQ might already be gaining share. "We are seeking customers that we haven't seen in quite some time," he said.
More information:
LKQ first-quarter 2020 earnings call
LKQ, April 30, 2020
LKQ first-quarter 2020 earnings presentation slides
LKQ, April 30, 2020
"LKQ Corporation Announces Results for First Quarter 2020"
LKQ, April 30, 2020
Seeking Alpha transcript of LKQ first-quarter 2020 earnings call
Seeking Alpha, April 30, 2020
Images:
An LKQ truck is shown. (John Huetter/Repairer Driven News)
A Service King is shown. (Provided by Service King)
Share This: