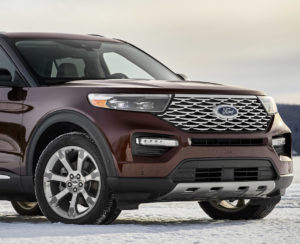 Ford last week advised shops to use OEM windshield and side glass, warning that aftermarket panes could affect vehicle safety and comfort technology and cabin noise.
"Ford Motor Company vehicles contain many state-of-the-art features that provide occupant safety and enhance the driving experience. Windshield and side glass play an integral role in the performance and functionality of these features," Ford wrote in a June 1 position statement. "During repairs that involve glass removal and replacement it is critical that the vehicle be restored to proper operating condition.
"The original glass used on Ford Motor Company vehicles is designed and built to provide optimum fit, function, safety and structural integrity. The quality, performance and safety of aftermarket replacement windshield and side glass may not meet Ford Motor Company's exacting specifications, and can result in key safety features not functioning properly and reduced customer satisfaction in the performance of their vehicle. For these reasons, Ford Motor Company does not approve the use of aftermarket windshield or side replacement glass. Only by using Ford Original Equipment Carlite replacement glass can you be assured of the fit, function, safety and structural integrity of the repair."
The automaker also told collision repairers that you can't reuse windshields in certain circumstances.
"HUD windshields, windshield glass equipped with a camera bracket and windshield glass equipped with adhesive moldings must be replaced anytime the original glass is removed from the vehicle," Ford wrote.
The most critical concerns raised by the Ford position statement appear to be structural integrity and advanced driver assistance systems. Ford explained an aftermarket windshield might affect the performance of the camera mounted to it.
"Advanced Driver Assistance Systems (ADAS) such as Lane-Keeping, Pre-Collision Assist with Automatic Braking, Evasive Steering Assist and Auto High-Beam Headlamps use images from a camera mounted to the windshield," Ford wrote. "Windshields equipped with cameras have integrated camera brackets that allow for precise attachment and positioning of the camera and are designed to have optical quality that is compatible with the camera. Aftermarket windshields cannot duplicate the precise location of the camera attachment brackets and often contain distortion that adversely affects the cameras operation, which can result in improper ADAS system operation. …
"Calibrations associated with windshield replacements must be completed in order for the Advanced Driver Assistance Systems to function correctly."
Motorists also might receive a safer ride (or at least a more convenient one) by consulting a Ford head-up display instead of glancing at the dash. The technology as of the June 1 position statement leveraged "digital light projection technology" to show "speed, driver assist features and navigation" on the windshield.
According to Ford, aftermarket glass might throw off the HUD.
"HUD windshields are specifically designed and manufactured to eliminate secondary HUD images," Ford wrote. "Aftermarket glass often does not meet the same stringent specifications as genuine Ford glass and can result in poor quality HUD performance."
Finally, Ford warns that aftermarket versions of acoustic front and side glass would deliver a noisier ride — one loud enough to throw off your customer's ability to use their Ford's voice-activated commands.
"SoundScreen® acoustic windshield and side glass are engineered with acoustic dampening technology within the glass layers to reduce road, wind and other exterior noise to maintain the quiet interior ride of the vehicle," Ford wrote. "Aftermarket glass often does not include this technology and will result in increased road, wind and other exterior noise and can cause voice recognition performance issues with the SYNC voice-activated commands feature."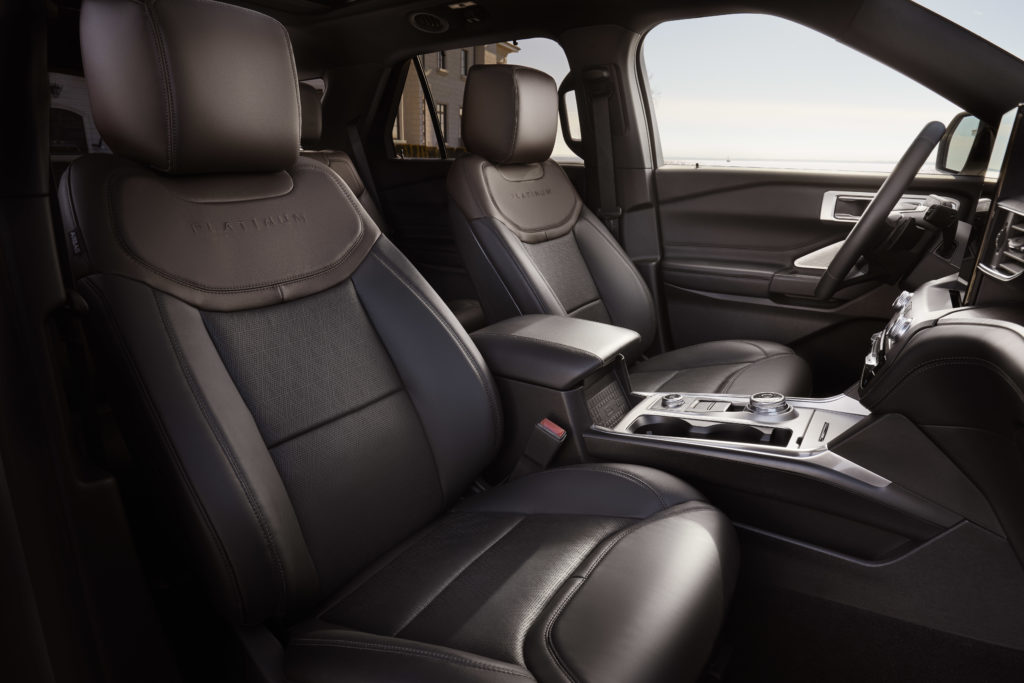 Ford's reference to side glass raises a potential consideration to check for other automakers. For example, we've covered how Ford competitors such as the 2021 Chrysler Pacifica, 2020 Kia Telluride, 2019 Honda Passport and 2019 Audi Q8 might carry acoustic side windows.
The Ford position statement describes consequences customers might be likely to notice — suggesting a bring-back threat if aftermarket glass isn't up to snuff.
The Certified Automotive Parts Association, which announced a glass certification 801 Standard last year, has pointed out how a manufacturer's mere compliance with the glass-related Federal Motor Vehicle Safety Standard 205 doesn't mean they've delivered modern windshield features. FMVSS 205 dates back to the 1970s and cites a 1990s ANSI/SAE standard.
"In the past, fit and clarity were the primary concerns when using aftermarket glass; however, with the growing trend of Advanced Driver Assistance Systems (ADAS) being incorporated with automotive glass, considerations surrounding the functionality of ADAS equipment must be also made," CAPA wrote in a news release last year.
The June 1 Ford position statement also directs collision repairers to follow OEM procedures.
"During windshield and side glass replacement and performing collision repairs requiring repair to the front and/or rear window channels, it is important to utilize Ford OEM repair procedures to ensure complete proper repairs are performed," Ford wrote. "… Failure to follow the Ford OEM repair procedures may result in improper repairs and key vehicle safety systems not functioning correctly.
Ford also issued a new position statement on rivets June 1. Read that here.
More information:
"USE OF NON-OEM GLASS ON FORD MOTOR COMPANY VEHICLES"
Ford, June 1, 2020
Images:
The 2020 Ford Explorer comes standard with the Co-Pilot 360 ADAS suite. (Provided by Ford)
The 2020 Ford Explorer carries acoustic windshield and front door glass. (Provided by Ford)
Share This: