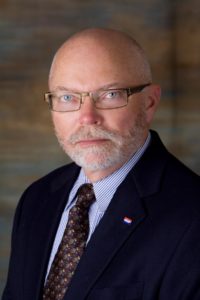 The Collision Industry Conference on Thursday announced it had named Darrell Amberson, president of operations for Henderson, Minn.-based LaMettry's Collision, its next chairman.
"I am both humbled and flattered to be selected as the next CIC Chairman," Amberson said in a statement. "While I am a repairer and come with repairer perspectives, I recognize the importance of serving all industry entities. CIC is the place where our interdependence is demonstrated and highlighted. I look forward to CIC increasing its significant industry presence by being THE place where we openly discuss the key issues of today, remember the lessons of the past, and shape our future. And we will have some fun doing it."
CIC offers a forum where auto body shops, insurers, suppliers, information providers, OEMs and everyone else connected to the collision repair industry can meet to learn about and debate issues spanning one or more of those segments.
Amberson has attended the summit for years and has served on multiple committees, including in his current role as co-chairman of the CIC Governmental Committee. He's also spent recent sessions sharing insights from running a regional MSO handling ADAS calibration in-house and from staffing electrical-body hybrid technicians. His more than 40 years in the industry also includes time serving as chairman of the Automotive Service Association.
"I'm so excited to have Darrell Amberson follow me as Chairman of CIC," Chairman Jeff Peevy (I-CAR) said in a statement. "We've worked together in multiple capacities for many years, so collaborating to hand over the reins will be as seamless as possible. Working with committee leaders to positively improve our structure – while still facing uncertainty with meeting style for COVID-19 concerns – will continue to allow the Conference to flourish and grow. The groups' work to bring forward issues for discussion is more relevant than ever, and we have the opportunity to improve our industry in every aspect of CIC."
Meeting style has indeed been a wild card this year for the CIC, which is typically held quarterly. After a typical January meeting in Palm Springs, Calif., the body was forced to cancel its spring gathering in Philadelphia, Pa., over COVID-19. CIC converted its summer meeting to a free virtual session July 22-23, and on Thursday, it confirmed that it would hold its fall meeting virtually from 11 a.m. to 3 p.m. ET on Nov. 11-12.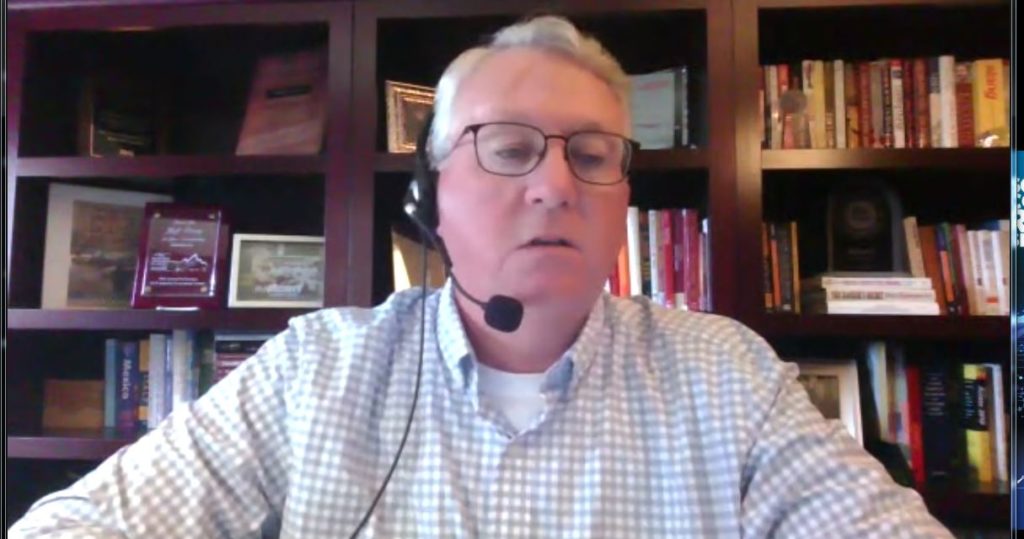 The November CIC had been slated to occur live in Las Vegas during SEMA Week Nov. 3-6. However, the Specialty Equipment Market Association on Aug. 5 announced it would call off the SEMA Show due to COVID-19, though a virtual version might occur. (The concurrent AAPEX was also called off Aug. 5 in favor of a virtual version.)
The July CIC carried an admission charge, but for all intents and purposes was free; the organization publicly disseminated a promo code allowing anyone to attend at no cost. This appears to be the case again; visit the CIC sponsors' page to obtain the code.
CIC on Thursday noted the success of the July virtual CIC.
"CIC is coming off the heels of a highly attended and very interactive July meeting, where attendees frequented the 'Open Mic' with comments or announcements, while the committees shared in-depth interactive presentations," CIC wrote in a news release on Thursday. "Some even had panel discussions and all fielded audience questions in their Q&A or even during their reports. Having three-hundred plus industry participants for the two-day sessions marked a very large group in attendance to the first-ever online format."
CIC chairmen serve two years. Amberson's first meeting will be the January 2021 CIC.
More information:
Collision Industry Conference website
Images:
Incoming Collision Industry Conference Chairman Darrell Amberson (LaMettry's Collision) is shown. (Provided by CIC)
CIC Chairman Jeff Peevy (then-Automotive Management Institute), appears during the virtual July 22, 2020, Collision Industry Conference. (Screenshot from virtual CIC)
Share This: