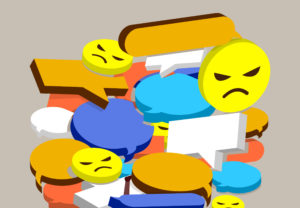 It might feel like complaints to state insurance departments do nothing, but Wolters Kluwer senior compliance counsel Kathy Donovan called them among the factors which led to the market conduct investigations she studied.
"There's no question about it," she said during a webinar last month. Her company on Oct. 2 announced the results of its latest research into insurer market conduct activity.
The Auto Body Association of Texas in August launched a drive to collect consumer complaints and get them before lawmakers and the Texas Department of Insurance. The Alliance of Automotive Service Providers of New Jersey the same day said they had talked to ABAT about this effort and were working on a similar concept.
NAIC consumer liaison and collision attorney Erica Eversman in 2019 said it's better if the consumer, rather than the shop, files the complaint.
She acknowledged that while a DOI might take no action on the individual grievance, "it's still important to go through the act of filing a complaint."
An insurance regulator might not be able to act until they receive enough reports to suggest a pattern of behavior, as the AASP-NJ in 2017 said was the case in the Garden State. Or a regulator might dismiss a repairer's allegation as a nonissue because they've received no complaints about the behavior, a scenario ABAT described.
A customer can also complain to an insurer directly — and a carrier's failure to take the process seriously can lead to DOI criticisms.
Donovan said that while insurers' activity after receiving a consumer's direct complaint didn't make her top 10, it was something that could be examined in a DOI market conduct study.
She presented two examples of carriers allegedly found lacking in their complaint handling.
"Company stated it was unaware complaints received directly from the consumer were to be maintained in the same manner as Department of Insurance complaints," a slide quotes the Illinois Department of Insurance regarding auto insurer Mendakota Casualty. This would be a breach of 50 Ill. Adm. Code 926.50.
Mendakota Casualty admitted no wrongdoing but entered into a consent order to settle the matter.
She also quoted a Pennslyvania market conduct action recounting four alleged violations by Franklin Insurance related to 40 P.S. § 1171.5(a)(11):
Failure of any person to maintain a complete record of all the complaints which it has received during the preceding four years. This record shall indicate the total number of complaints, their classification by line of insurance, the nature of each complaint, the disposition of these complaints and the time it took to process each complaint. For purposes of this paragraph, 'complaint' means any written communication primarily expressing a grievance. The Company failed to maintain a complete complaint log for 2014 – 2017. The logs did not indicate the time it took to process each complaint, the number of total complaints, classification by line of insurance and did not maintain a listing of internal complaints.
"The Company is in the process of developing a more comprehensive centralized registry that will comply in all respects to 40 P.S. 1171.5(a)(11)," Franklin Insurance wrote.
Insurers also might get in trouble for failing to respond fast enough to a regulator when a consumer complains to a state DOI.
State rules may vary, but the National Association of Insurance Commissioner's suggested template for unfair P&C claims settlement practices holds: "Every insurer, upon receipt of any inquiry from the insurance department respecting a claim shall, within twenty-one (21) days of receipt of such inquiry, furnish the department with an adequate response to the inquiry in duplicate."
More information:
"Wolters Kluwer analysis reveals timely claims processing is top compliance challenge for US insurers"
Wolters Kluwer, Oct. 2, 2020
"Top 10 Property & Casualty Market Conduct Issues of 2019" webinar and slides
Wolters Kluwer, Sept. 8, 2020
National Association of Insurance Commissioners complaint portal
Featured image: Wolters Kluwer senior compliance counsel Kathy Donovan in September 2020 called complaints to departments of insurance among the factors which led to the market conduct investigations she studied. (emojoez/iStock)
Share This: