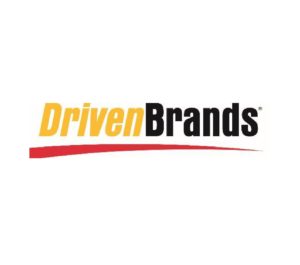 Driven Brands told investors this month it spent more than $80 million combined to add more than 200 Fix Auto USAs and ABRAs to its collision repair franchise empire since late 2019, and the Fix Auto price might grow depending on the company's performance.
The automotive aftermarket conglomerate disclosed terms of the two deals and other recent North American collision industry transactions in a Dec. 22 prospectus. The private equity-owned Driven Brands seeks to hold an initial public stock offering and sell shares on the NASDAQ.
Driven Brands bought the 55-shop ABRA franchise network in October 2019, paying $53 million "to increase the Company's collision services footprint," according to the prospectus.
The transaction happened less than a year after the landmark ABRA-Caliber merger. ABRA parent company Hellman & Friedman closed on Caliber Collision in February 2019 but opted to operate the merged collision chain under the Caliber brand and with Caliber CEO Steve Grimshaw at the helm. But the few dozen ABRA franchisees had remained on the books as well, an outlier group of independent franchise operators alongside a thousand corporate-owned facilities until the sale to Driven Brands.
A month after the ABRA franchisee sale, Driven Brands purchased the Automotive Training Institute. According to the prospectus, the education and consulting ("coaching") operation cost nearly as much as the rights to the ABRA franchisees. Driven Brands reported it paid $52 million, "net of cash of approximately $1 million, to enter into the automotive training services business."
Driven Brands told investors said it treated both sales like asset transactions "for tax purposes."
A far bigger deal occurred nine days after the ATI sale. On Nov. 14, 2019, Driven Brands closed on a majority stake in the Clairus Group, a major Canadian auto glass conglomerate. It paid $214 million, net of about $5 million in cash, "to enter into the glass services business." The deal included 205 franchisee and 35 company-owned locations and 22 distribution centers.
According to the prospectus, Driven Brands classified the Uniban business of the Clairus Group as part of its Paint, Collision and Glass segment and assigned the PH Vitres D'Autos glass distribution and installation operation to the Driven Platform Services segment.
Uniban as of Sept. 26 involved 205 franchise and 20 company-owned sites providing auto glass repair, replacement and calibration to motorists, fleets and insurers. "We also offer technology-enabled glass claims management services for insurance carriers, which drive incremental business to our glass service locations and our distribution business, and are complementary to our paint and collision businesses," Uniban wrote.
Finally, the Driven Brands prospectus revealed that the conglomerate bought Fix Auto USA in April for nearly $31.5 million, including $28.5 million in cash and more than $2.9 million in "contingent consideration." It characterized the deal for 150 franchise sites and 10 company-operated locations as a $29 million sale when one considered the $2 million of cash Fix Auto USA had on hand.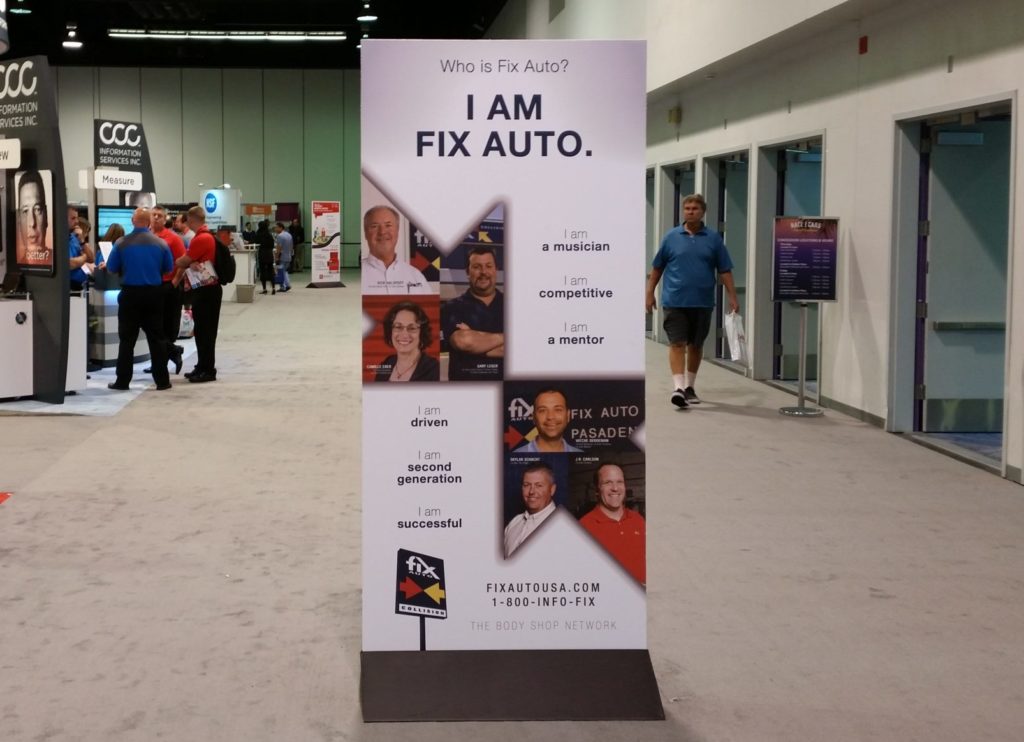 Driven Brands might pay another $25 million for Fix Auto USA.
"The purchase agreement for Fix Auto includes potential earnout payments of up to $10 million based on adjusted EBITDA results for fiscal year 2020 and up to $15 million for adjusted EBITDA results for fiscal year 2021," the prospectus states. It incorporated the fair value of these variables into its balance sheet's expenses and liabilities.
"Driven Brands is optimally positioned to continue its long and successful track record of acquisitions, both in our existing service categories as well as into new, complementary ones, and we maintain an actionable pipeline of M&A opportunities," Driven Brands wrote. "Since 2015, we have completed more than 40 acquisitions, and since 2019, the Company expanded into both glass and car wash services, which has provided us with new organic and acquisition growth opportunities in two highly fragmented service categories. In addition, the evolving vehicle technology landscape provides numerous opportunities for Driven Brands to leverage its scale and core competencies to continue to expand our market share. As the consolidator of choice, we plan to capitalize on the highly fragmented nature of the automotive services industry by continuing to execute on accretive M&A using our proven acquisition strategy and playbook."
Paint, Collision & Glass revenue and sales
Driven Brands said the entire Paint, Collision & Glass segment, which also includes CARSTAR and Maaco alongside Uniban, ABRA and Fix Auto USA, produced more than $121.1 million in revenue during the nine months ended Sept. 26, 2020.
More than $52.2 million of that amount stemmed from 1,645 franchisees paying franchise fees and royalties on nearly $1.4 billion in sales. Driven Brands' 31 company-operated stores contributed more than $21.6 million in sales. Driven Brands classified 937 company-owned and franchise locations as true "collision" sites; it views Maaco as "paint" and Uniban as "glass."
Another nearly $47.3 million came from "(s)upply and other revenue," which Driven Brands defined as "revenue related to product sales, vendor incentive revenue, insurance licensing fees, store leases, software maintenance fees and automotive training services revenue." It continued:
Supply and other revenue is recognized once title of goods is transferred to franchisees, as the sales of the related products occur, or ratably. Insurance licensing fee revenue is generated when the Company is acting as an agent on behalf of its franchisees and is recognized once title of goods is transferred to franchisees. The insurance license revenue is presented net of any related expense with any residual revenue reflecting the management fee the Company charges for the program. Vendor incentive revenue is recognized as sales of the related product occur. Store lease revenue is recognized ratably over the underlying property lease term. Software maintenance fee revenue is recognized monthly in connection with providing and servicing software. Automotive training services provided to third party shop owner/operators in accordance with agreed upon contract terms. These contracts may be for one-time shop visits or agreements to receive access to education and training programs for multiple years. For one-time shop visits, revenue is recognized at the time the service is rendered. For the multi-year education and training contracts, revenue is recognized ratably over the contract term.
It explained the contribution of these new businesses, none of which it owned between Jan. 1-Sept. 28, 2019 (the comparable nine-month period).
"Paint, Collision & Glass revenue increased $24 million for the nine months ended September 26, 2020, as compared to the nine months ended September 28, 2019, driven by the addition of 29 company-operated stores and a $181 million increase in franchised system-wide sales, which was primarily due to the acquisitions of Uniban, ABRA and Fix Auto that occurred after September 28, 2019," Driven Brands wrote. "The $14 million increase in company-operated store sales was due to the Uniban and Fix Auto acquisitions. These acquisitions increased system-wide sales by approximately $287 million year-over-year."
Adjusted earnings before interest, taxes, depreciation and amortization rose $5 million over the 2019 time period, "as a result of an additional $8 million of Adjusted EBITDA relating to the Uniban, Fix Auto and ABRA acquisitions," Driven Brands wrote.
The details give a sense of the value of a collision franchise to the franchisor (Driven Brands) and franchisee (the individual shop owners).
"Our asset-light business, combined with the geographic and service category diversification of our locations, results in high operating margins and highly stable cash flow generation for Driven Brands that has been consistent throughout economic cycles," the company wrote. "Our diverse base of more than 1,800 franchisees has an average tenure with Driven Brands of approximately 15 years, and our franchisees typically work at the locations they operate and are highly engaged with their employees and customers. Our brands have attractive unit level economics, and our franchisees earn strong cash-on-cash returns, averaging 67% at CARSTAR, 50% at Meineke, 48% at Maaco, and 44% at Take 5."
The prospectus also offered investors a sense of the risk of the business model.
"Our business is impacted by the operational and financial success of our franchisees, including the franchisees' implementation of our strategic plans and their ability to secure adequate financing," Driven Brands explained. "The employees of franchisees are not our employees. We provide training and support to franchisees, but the quality of franchised store operations may be diminished by a number of factors beyond our control. Consequently, franchisees may not successfully operate stores in a manner consistent with our standards and requirements, or may not hire and train qualified managers and other store personnel. If they do not, our image and reputation may suffer, and revenues could decline.
"Additionally, if our franchisees are impacted by weak economic conditions and are unable to secure adequate sources of financing, their financial health may worsen, our revenues may decline and we may need to offer extended payment terms or make other concessions. In limited circumstances, or for approximately 3% of franchised locations, we also may be required to make lease payments without being able to collect sublease payments on domestic locations that we lease from landlords and then sublease to the franchisees in the event franchisees fail to pay rent under the subleases. Additionally, refusal on the part of franchisees or any franchisee association to renew or restructure their franchise agreements may result in decreased payments from franchisees. Entering into restructured franchise agreements may result in reduced franchisee payment royalty rates in the future. Furthermore, if our franchisees are not able to obtain the financing necessary to complete planned remodel and construction projects, they may be forced to postpone or cancel such projects."
CORRECTION: The sticker price for Fix Auto USA might ultimately be much higher than the article originally indicated. "The purchase agreement for Fix Auto includes potential earnout payments of up to $10 million based on adjusted EBITDA results for fiscal year 2020 and up to $15 million for adjusted EBITDA results for fiscal year 2021," the Driven Brands prospectus states. It incorporated the fair value of these variables into its balance sheet's expenses and liabilities. The article has since been altered to reflect this.
More information:
Driven Brands initial public offering prospectus
Driven Brands, Dec. 22, 2020
Images:
The Driven Brands logo is shown. (Provided by Driven Brands via PRWeb)
A Fix Auto USA advertisement at NACE 2016. (John Huetter/Repairer Driven News)
Share This: