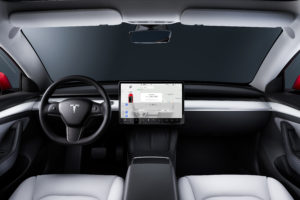 Even if your collision repair facility is located outside of California, Tesla Insurance could be coming to you soon.
Last week, Tesla founder Elon Musk posted a Tweet indicating that Tesla Insurance, which was initially offered in California in September 2020, will soon expand into the giant markets in Texas and New York.
California is the only state where Tesla Insurance — that's the official name — is a viable option.
"Tesla is hoping to offer real-time (based on actual driving history) insurance in Texas next month," Musk wrote. "Probably next year before we get approval in New York."
Atop that, Musk typed: "The regulatory process for approval to offer insurance is extremely slow & complex, varying considerably by state."
Indeed. Musk told investors in April 2020 that the OEM insurance that covers liability, collision and comprehensive would be ready to roll by June, but it took three more months.
Porsche beat Tesla on this, offering its own insurance to its customers in Oregon and Illinois in June 2020.
Insurance on Teslas, which are categorized as luxury sedans, has traditionally been comparably very high, something that obviously turned consumers and Musk off.
So the inventive Musk decided to create his own insurance.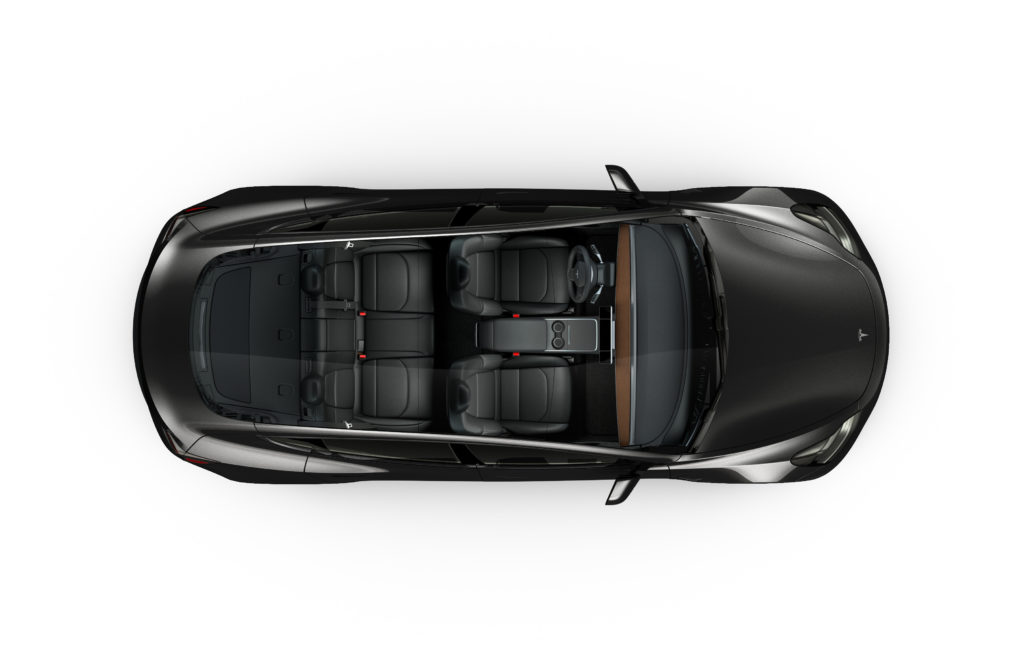 On its website, Tesla claims its insurance is "designed to provide Tesla vehicle owners with up to 20% lower rates, and in some cases, as much as 30%. Tesla insurance offers comprehensive coverage and claims management to support Tesla owners in California and will expand to additional U.S. states in the future."
According to autoinsurance.org, those 20-30 percent savings come in about $1,000 cheaper than comparable Farmers policies. And $538 less than USAA offers.
Autoinsurance.com did a comparison of projected Tesla full-coverage insurance costs vs. those of standard insurance companies. It projected a savings of $221.93 for those who will use Tesla insurance in Texas and $272.13 in New York. The findings also show a projection of hundreds of dollars to over $1,000 of annual savings when compared to AllState, Farmers, GEICO, Liberty Mutual, Nationwide, Progressive, State Farm, Travelers and USAA.
Tesla says it can beat competitors because of its total grasping of what is behind their cars.
"Tesla uniquely understands its vehicles, technology, safety and repair costs, and eliminates fees taken by traditional carriers," it states on the company's website. "Tesla pricing is reflective of Tesla's active safety and advanced driver assistance features, which comes standard on all new Tesla vehicles."
Tesla Insurance covers all Model S, Model X, Model 3, Model Y and Roadster owners.
As you would expect from Musk, Tesla's insurance is unique. On all its vehicles, Tesla uses built-in sensors to gather data in order to provide customized premiums dependent solely on the owner's driving habits.
"This gives us a unique advantage in terms of information," Tesla Chief Financial Officer Zachary Kirkhorn said during a July 22 second-quarter earnings call.
Musk agreed.
"This has helped us unearth a whole bunch of silly things that we were doing," Musk said on the July call. He also said Tesla Insurance is a "fundamentally better insurance product."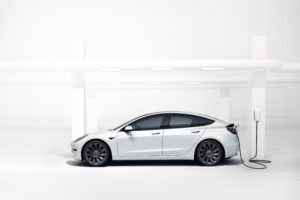 Tesla Insurance premiums will be adjusted monthly based on driving habits.
Obviously, slower and less frequent Tesla drivers love the sensor-based pricing while other more pedal-heavy users likely loathe it as their habits can drive the Tesla premiums above that of traditional insurers.
According to insurancepanda.com, the advantages of Tesla insurance are the built-in sensors, their vast knowledge of their own vehicles (which also helps with determining the cause of accidents) and that it really can be much cheaper.
Insurancepanda.com wrote that since Teslas are "high-value cars with intricate components," their owners pay $200-400 per month for standard insurance.
"With Tesla, many drivers dropped car insurance premiums by 20% to 40% while making the switch," insurancepanda.com wrote. "Some drivers pay just $100 to $150 per month to insure their Tesla with Tesla's in-house auto insurance."
Musk's penchant for rushing launchings and continuously improving them was listed as another pro.
The cons, according to insurancepanda.com, include a higher premium for some Tesla drivers and the lack of ability to compare Tesla insurance against traditional insurance since the automaker's decision-making process is so unique.
Then there's a lack of expertise in claims handling, its current availability in just one state, the lack of bundling discounts (which also leaves Tesla drivers with more than one insurance company to keep up with) and the autopilot can impact Tesla's insurance costs as those who don't use that much may have to pay higher premiums.
Images:
Featured image: Tesla Model 3 (Tesla)
Other images: Tesla Model 3s (Tesla)
More information:
Musk: Tesla's insurance product creates 'feedback loop' for OEM on repair procedures
Tesla: Model Y body structure will differ between Calif., Tex. factories
Share This: