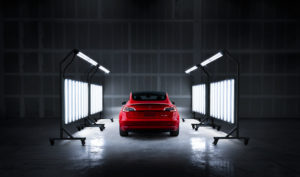 Tesla Insurance has told members of its certified collision repair network that they must begin using Audatex's Qapter platform to create and upload all Tesla insurance claims.
The announcement was made through an email to Tesla Approved Collision Centers (TACC). Copies of the email were provided to Repairer Driven News by several sources.
The OEM had previously shared data through the Audatex platform exclusively, but began providing repair times and upgraded VIN decoding to CCC in September 2017. One month later, Mitchell announced that it had launched a Tesla vehicle database.
The announcement, sent in late November, presumably has direct effect on TACC facilities in California and Texas, the only states in which Tesla Insurance currently sells policies.
In the email, signed by the "Tesla Insurance Team," the insurer explains that the shift to Qapter "will allow Tesla Insurance and TACC repair facilities to quickly generate accurate estimates, improve overall cycle time, increase productivity, enhance Tesla's compliance management program, and deliver best-in-class service to our mutual customers."
The insurer promised that it would "actively engage with our TACC partners along with the Audatex team to ensure a smooth transition to Qapter." TACC facilities will begin receiving assignments via Audatex no later the Jan. 17, the email states.
Qapter, a photo-based, artificial intelligence (AI)-driven estimating platform, was launched in the North American and European markets by Solera, Audatex's parent company, on March 1.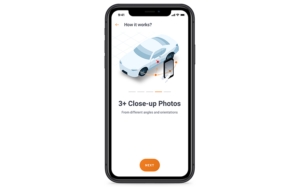 According to the Solera website, Qapter uses a process it calls "Repair Science" to "automatically detect damage and produce a professional car repair estimate with unmatched speed and accuracy."
It promises that customers using Qapter "will have the ability to empower non-skilled damage appraisers to create estimates in under three minutes."
The requirement to use Qapter may have a financial cost for TACC members in California and Texas that dropped the service when CCC and Mitchell, which are used by most of the major insurers, began providing Tesla data.
Whether a TACC shop that has dropped out opts to once again pay to subscribe to Audatex's service may depend on the number of Teslas it sees on a regular basis.
A 2019 Collision Advice-CRASH Network "Who Pays for What?" survey was the most recent version to ask about estimating system usage. Nationally, it found 83.7 percent of responding shops had CCC installed. Mitchell was used by 27.9 percent, and Audatex by 23.7 percent.
CCC has seen "less and less overlap" within body shops' estimating software, the company's CEO, Githesh Ramamurthy, said in May in a call with investors. While "shops still have multiple (systems)," Ramamurthy said, the trend is moving toward single-system usage.
Tesla's email did not specify what, if any, provisions might be made for one its member shops that does not currently have an Audatex subscription, but said that Audatex would begin contacting TACC facilities on Dec. 9 "to initiate contracting and discuss fees, setup and training requirements."
"We are excited to continue our partnership and ensure Tesla Insurance customers receive the exceptional service that Tesla owners have come to expect," the email states. "Tesla Insurance is committed to utilizing resources and building relationships to deliver an unmatched vehicle ownership experience. We are confident that together we can create an experience for our customers unlike any other."
More information
Solera: Tesla requires AudaExplore, Audatex for certified shops — which should boom in next year
Tesla times in Mitchell, Audatex Labor Report, cheat sheets: 5 more tips from the DEG
Switching labor categories, Tesla in CCC, scanning lines in Mitchell: 5 more tips from the DEG
Solera: Update improves Qapter AI estimating speed, damage detection
Tesla's Collision Support page:
https://www.tesla.com/support/collision-support#fact
Images
Featured image: A Tesla under lights in a body shop. (Provided by Tesla)
A demonstration of Guided Image Capture (GIC), a customizable Qapter module that helps an auto policy holder capture images of a damaged vehicle, through a web-based app. (Provided by Solera)
Share This: