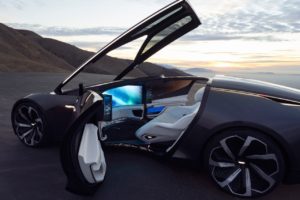 The National Highway Transportation Safety Administration (NHTSA) has issued a final rule on crashworthiness requirements for self-driving vehicles, saying it decided to address the issue because "an increasing number of companies are developing technologies to make that idea a reality."
Although NHTSA understands concerns that the rule is premature, given the current state of autonomous vehicle development, the auto industry has made "many requests" for guidance on how existing Federal Motor Vehicle Safety Standards (FMVSS) would apply to vehicles with "unconventional interior designs," including those with no conventional controls.
The agency cautioned that its action does not green-light the introduction of autonomous vehicles. "At this stage, an ADS-equipped vehicle may still be required to petition for and receive an exemption from NHTSA to be manufactured for sale, sold, offered for sale, introduced or delivered for introduction in interstate commerce, or imported into the United States," the agency said.
"Through the 2020s, an important part of USDOT's safety mission will be to ensure safety standards keep pace with the development of automated driving and driver assistance systems," U.S. Transportation Secretary Pete Buttigieg said in a statement. "This new rule is an important step, establishing robust safety standards for ADS-equipped vehicles."
Although technology changes, the need for keeping occupants safe does not, Steven Cliff, NHTSA's deputy administrator, said.
"As the driver changes from a person to a machine in ADS-equipped vehicles, the need to keep the humans safe remains the same and must be integrated from the beginning," Cliff said in a statement. "With this rule, we ensure that manufacturers put safety first."
Among those that have commented in favor of the proposed rule, NHTSA said, are General Motors, the Alliance for Automotive Innovation (AAI) and Google's Waymo, an autonomous driving technology development company.
The Insurance Institute for Highway Safety (IIHS) expressed concern that NHTSA was creating a path for the introduction of vehicles with Automated Driving Systems (ADS), "without regulations that establish the ground rules for the safe behavior of ADS."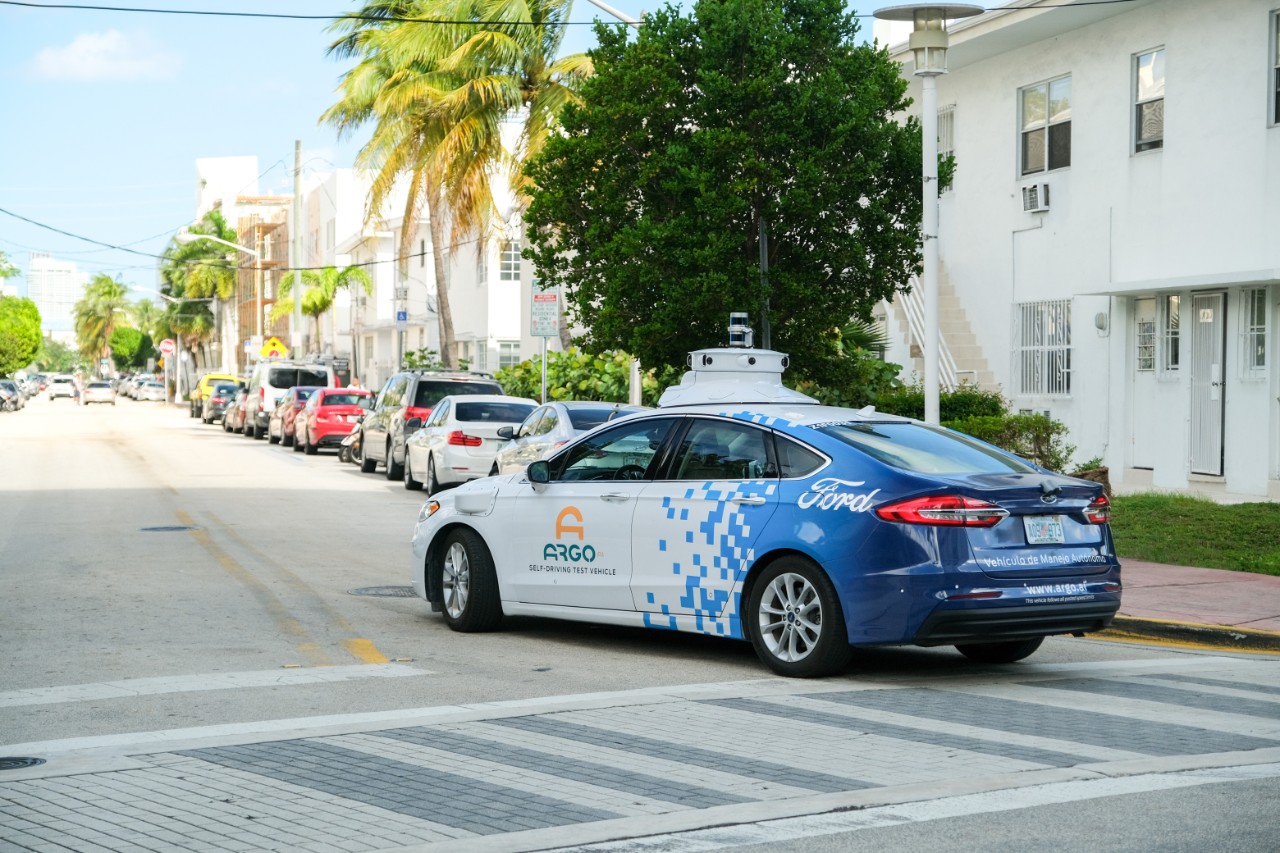 Still, IIHS recognized that the rule would help those developing ADS, and answer some of the questions about how the occupants of an ADS-controlled vehicle would be protected in a crash.
"The occupant protection standards are currently written for traditionally designed vehicles and use terms such as 'driver's seat' and 'steering wheel,' that are not meaningful to vehicle designs that, for example, lack a steering wheel or other driver controls," NHTSA said. "This final rule updates the standards in a manner that clarifies existing terminology while avoiding unnecessary terminology, and, in doing so, resolves ambiguities in applying the standards to ADS-equipped vehicles without traditional manual controls."
The required level of crashworthiness is no different for ADS-equipped vehicles, the agency said: "This final rule makes clear that, despite their innovative designs, vehicles with ADS technology must continue to provide the same high levels of occupant protection that current passenger vehicles provide."
Those who want to ask NHTSA to reconsider the rule should submit a petition to Administrator, National Highway Traffic Safety Administration, 1200 New Jersey Avenue, S.E., West Building, Washington, D.C., 20590, and refer to Docket No. NHTSA-2021-0003.
According to NHTSA's Test Tracking Tool, 32 companies are involved in conducting automated vehicle tests in the U.S. The OEMs among them include GM, Ford, Fiat Chrysler Automobiles, Mercedes-Benz, and Toyota.
Last summer, NHTSA issued a Standing General Order requiring crash and incident reporting for vehicles equipped with ADS or certain advanced driver assistance systems. NHTSA said this reporting will help investigators quickly identify defect trends that could emerge in these automated systems.
In addition, NHTSA initiated rulemaking last year to set safety standards for automatic emergency braking (AEB), a driver assistance technology that can help avoid crashes with other road users, including pedestrians.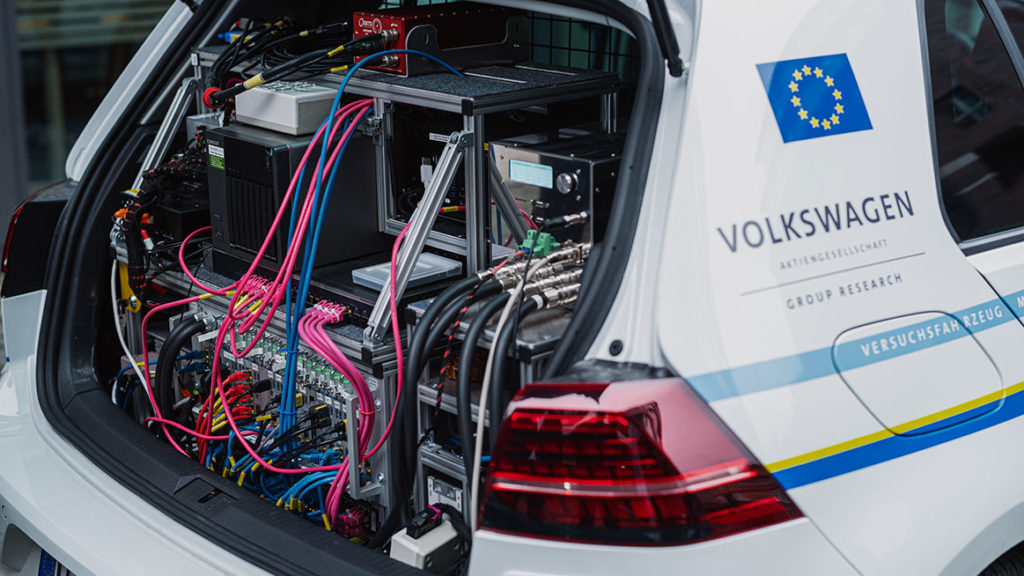 Terminology for this developing field has not yet been standardized. NHTSA's ADS seems to align with SAE International's Level 5 on its chart of driving autonomy: A vehicle that is in control of the driving at all times and may not have a steering wheel or control pedals.
The most advanced vehicles on the market are at Level 2, capable of assisting the driver with steering, braking, and acceleration on certain roads, but requiring the driver to be ready to take control at all times. All incorporate a system to make sure that the driver is touching the steering wheel or watching the road, or both.
Several OEMs have announced plans to introduce Level 4 vehicles. Volkswagen last week offered a glimpse of Trinity, the new EV sedan it expects to bring Level 4 autonomous driving to the volume segment of the automotive market in 2026.
In December, Mercedes-Benz became the first OEM to meet German legal requirements for a Level 3 autonomous driving system, potentially paving the way for offering the system in other countries.
SAE International defines Level 3 vehicles as those with partial self-driving capabilities that allow drivers to take their hands off the wheel and their eyes off the road. They can do all the tasks of driving on certain roads, and up to certain speeds, but require a human operator to be ready to take control when necessary.
Federal law requires NHTSA to spell out the financial impact of any rule under consideration. The new ADS rules, it said, would save approximately $995 per vehicle, the production cost savings associated with forgoing manual steering controls.
Overall, with ADS-quipped vehicles occupying a projected 31% of the new-car market, manufacturers would save between $600 million to $2.5 billion in 2018 dollars, NHTSA said.
Images
Cadillac's InnerSpace concept car, a two-passenger self-driving EV. (Provided by General Motors)
A Ford vehicle with ADS technology undergoes testing in Miami, Florida. (Provided by Ford)
Since March 2019, Volkswagen has been testing autonomous driving on public roads in Hamburg with five converted e-Golfs. Various sensors on the roof, in the wheel arches and in the front and rear areas, analyze the surroundings with eleven lasers, seven radars, 14 cameras and ultrasound. (Provided by Volkswagen)
Share This: