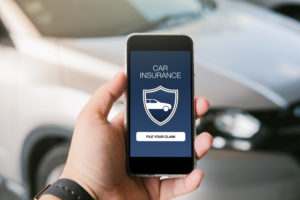 Though the insurance industry has been quick to adopt digital claims processes, including photo estimates, customer dissatisfaction with the technology remains a significant concern, industry representatives who took part in a Reuters Events webinar agreed Tuesday.
The hour-long session, "The Perfect Storm – How Can Carriers Best Prepare for the Next Crisis?" covered a number of issues, including supply chain challenges, inflation, and the difficulty of finding talent in a tight labor market.
The future of digital claims was a major topic of discussion for the panel, which included Sue Unvarsky, VP, Head of Life Claims for Prudential Financial; Bill Brower, VP, Head of U.S. Auto Claims Strategy for LexisNexis Risk Solutions; Gwen Olson, AVP, Enterprise Claims Strategy for American Family; and Charlie Wendland, Head of Claims for Branch Insurance, an insurtech startup.
Insurance industry advisor Bryan Falchuk, who moderated the panel, made reference to J.D. Power's findings that customer satisfaction is lower with photo appraisals than with in-person inspections by an appraiser.
According to J.D. Power, satisfaction for customers using digital claim channels is six percentage points lower than for those using traditional methods, while satisfaction among those who submit photos is eight points lower than for those who do not.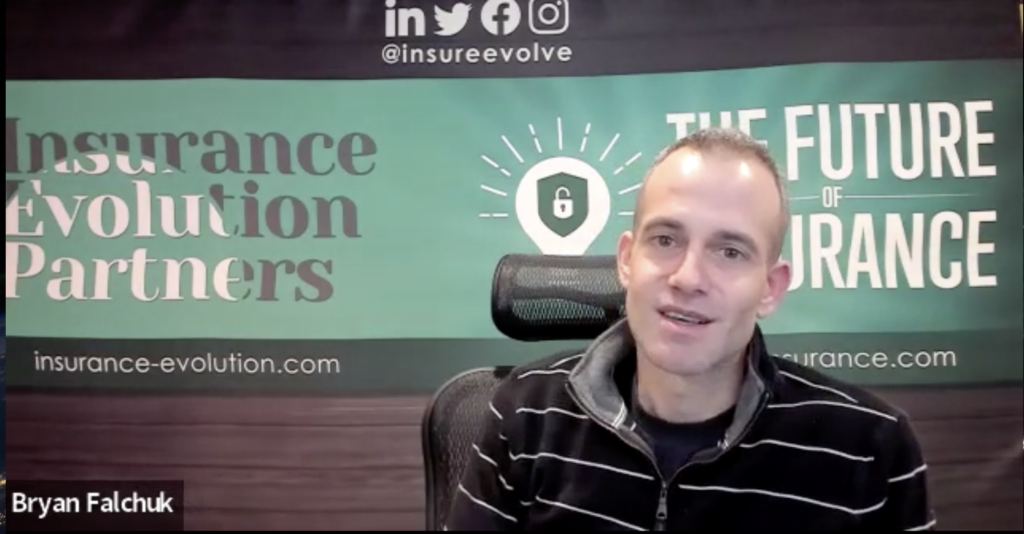 "Of course, there's some people who have been through those experiences and love it and love the simplicity and are glad they didn't have to wait around, and others who [felt it] wasn't great – you know, like anything," Falchuk said.
Panelists suggested that 100% adoption of digital claims processes might be an unrealistic and undesirable goal, and that "hybrid" systems that involve human interaction may be the best solution.
"As part of the American family enterprise, we're providing claim services to companies with a variety of distribution channels and support models," Olson said. "So for us, we want to focus on broad adoption, but it's so much secondary to really the breadth of the options that we provide to customers.
"We want our digital claims services to really be designed to facilitate customer preference. So we want the customers to enter and exit that digital claims experience when and where they please," she said.
"It comes down to balance and flexibility," Olson said. "Just because we can automate something doesn't mean we should. If we're truly looking at it from a lens of customer value, then we need to make sure that we have options and we give our customers choice to really find their own unique balance of digital speed and human support. And we're not necessarily looking to remove field staff to handle property claims. Instead, we're looking to really drive value in other ways so that we can become more efficient."
Wendland suggested that auto insurers are not seeing expected levels of customer satisfaction with virtual estimating because it results in estimates that prove to be too low.
"Supplements are really high, right? That estimate they're taking into the shop, the shop says 'Way too low,' because the desk appraiser's writing based on what they see, and it's exclusively reliant on the … quality of the photos that the user is capturing.
"I was brought up writing estimates where [the process was]: get it to the shop, get it torn down, get everything accounted for, [and] get that mutually agreed price. That doesn't happen in this type of environment. And so I think that's probably contributing to the lower satisfaction with the photo estimating."
Customers "don't understand the whole process. All they hear is, 'not enough,' and they think, 'my insurance isn't covering.' That's where that human touch comes in," Wendland said.
Brower said that LexisNexis, which offers virtual claims handling solutions, found that 62% of 1,700 consumers surveyed said they "are very attracted to digital," citing the ability to process a claim anytime, from anywhere, as their top reason.
By generation, he said, nearly 50% of baby boomers and millennials say they prefer to interact digitally over claims, and that 40% of baby boomers say they like the idea of photo estimating.
On the other hand, Brower said, 89% of customers surveyed reported that they had to have more than one conversation to get their claim handled, and 76% said they had to talk to more than one person.
"Whether you believe in the idea of a completely self-service claim or not," he said, "how do we take some of those touches out and … create less friction and make it simpler for the customer to interact with, similar to the way they interact with other businesses?"
Anecdotally, many collision repair facilities have experienced an increase in friction, and an increase in the need for human intervention based on failures of the digital offerings, which often leads to increased delays to pull in a human inspector as a result of workforce and capacity issues.
Brower suggested a possible future scenario, in which a customer involved in a crash could begin a claim by scanning a QR code on their insurance card and the license plate of the other vehicle.
"Companies like LexisNexis can provide all of the information on the [other] vehicle, and the insurance, and the person – all that information. So you're not asking people all these questions and filling in screens."
Such an app might "allow you to make a decision if you wanted to pick a direct repair shop, for example, to go ahead and pick a shop and schedule it, all in the five minutes that you're waiting for the police."
Brower conceded that "we're never going to be able to probably perfect AI to be perfectly aligned with what a person could do. But I do see that technology, that capability improving rapidly.
"I don't think we'll ever, you know, just take pictures and write checks," he said, "but maybe for some small claims, customers could get their claims processed with an AI estimate without a person reviewing it at some point in the future."
Wendland returned to the importance of including the human element in the claims process.
"This may be confirmation bias, my own confirmation bias, but I've always been a little dubious of the straight-through processing or the touchless claims," he said. "I still think that claims is driven by relationships and building that rapport, whether it's the insured or the claimant, from the onset. I just think it makes for a better experience and a shorter claims cycle. And so that's how we think about implementing that technology in the process. It's to help the adjuster rather than replace them."
More information
J.D. Power studies find customer dissatisfaction, disengagement with digital claims processes
WIRED features body shops' reactions to photo estimating, photo AI
Images
Featured image provided by Stationidea/iStock
Screen captures via Reuters Events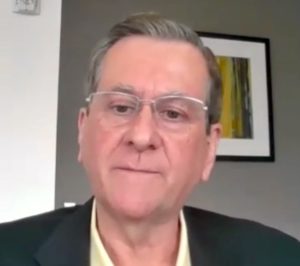 The Perfect Storm – How Can Carriers Best Prepare for the Next Crisis?
Sue Unvarsky, VP, Head of Life Claims, Prudential Financial
Bill Brower, VP, Head of U.S. Auto Claims Strategy, LexisNexis
Gwen Olson, AVP, Enterprise Claims Strategy, American Family
Charlie Wendland, Head of Claims, Branch Insurance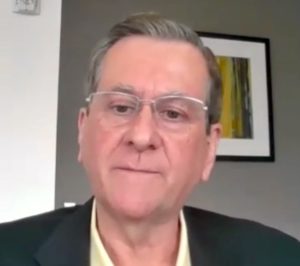 The Perfect Storm – How Can Carriers Best Prepare for the Next Crisis?
Sue Unvarsky, VP, Head of Life Claims, Prudential Financial
Bill Brower, VP, Head of U.S. Auto Claims Strategy, LexisNexis
Gwen Olson, AVP, Enterprise Claims Strategy, American Family
Charlie Wendland, Head of Claims, Branch Insurance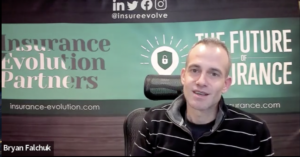 Share This: