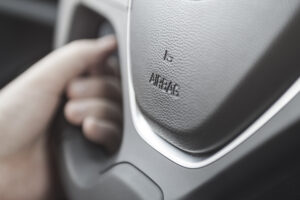 Texas woman seeking more than $1M in suit against Ford, OEM dealership over Takata airbag inflator injuries
By on
Legal
A sixth amended complaint from a Texas woman claims a defective Takata airbag inflator allegedly not replaced by Ford or an OEM dealership is at fault for her losing an eye and sustaining other injuries in a June 2020 crash.
Takata airbag inflators issues came to light in 2008 and recalls continue today. In September, the National Highway Traffic Safety Administration (NHTSA) launched an engineering analysis into 30 million potentially defective and dangerous U.S. vehicles due to more concerns with the inflators.
The inflators use phase-stabilized ammonium nitrate (PSAN) as a propellant that has been known to result in violent explosions and send metal shrapnel into the faces of vehicle occupants. A federal class action lawsuit was filed in May against ARC Automotive, Audi, Volkswagen, General Motors, and Ford for use of the same propellant in their airbag inflators.
Sara Morgan first filed suit against Ford Motor Co. and Yaklin Ford in July 2020 after she was injured by a Takata passenger airbag in a 2007 Mustang. She claims in the suit that the airbag inflator should've already been replaced when the vehicle owner took it in for a recall repair in 2018.
"In this particular instance, Ford went to substantial lengths to have the inflator repaired, sending over 30 recall notices (before and after the failed dealer repair) to the registered owner and even sending a mobile repair unit to the owner's home and knocking on her door," Ford Corporate Communications Manager Cathie Hargett told Repairer Driven News. "There were multiple industry-wide Takata airbag product safety recalls over a 5-year period, beginning in 2015. Ford stopped using the airbags that are subject to this suit in 2014 model year vehicles."
The suit claims the owner of the Mustang that Morgan sustained her injuries in was taken to Yaklin Ford in October 2018 to have the airbag inflator recall repairs done, but "instead of replacing both defective airbag inflators, Yaklin Ford only replaced the driver's side airbag inflator."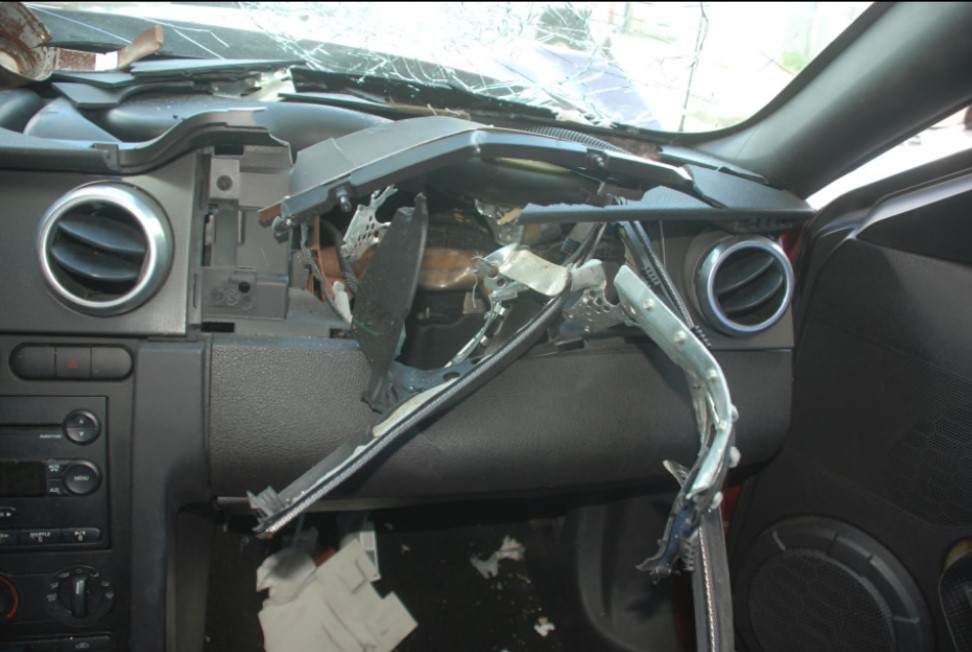 "Ford has claimed that Yaklin Ford alone is responsible for the airbag inflator rupture since it did not replace the passenger airbag inflator," the suit states. "This claim ignores the fact that a recall is not an adequate substitute for a safe vehicle. Ford had an absolute obligation to provide consumers with a vehicle that was reasonably safe in crashes. Ford failed in its responsibility."
Repairers taking note of this suit may find it to be a good reminder of their responsibility to follow OEM repair procedures — especially on repairs that affect vehicle safety — as similar logic could be used in litigation to establish liability for failure to comply with documented necessary steps.
Morgan's suit also states that Takata airbag inflator "ruptures" have been responsible for 20 deaths in the U.S. and at least 23 deaths worldwide in addition to hundreds of injuries that first responders have said should've only resulted in minor injuries.
"At this point, it is not a question of 'if' the inflators would rupture, it is only a question of 'when' the inflators would rupture and which customers would be hurt or killed," the suit says. "Ford knew this. Ford did not care. Ford delayed the recall of the 2007 Ford Mustangs involving potentially defective passenger-side inflators until May of 2016."
Morgan seeks monetary relief of over $1 million and a court trial. A motion hearing is scheduled for June 27.
"It was a completely foreseeable intersection collision in which no one should have been injured," the suit states. "But on impact the Ford Mustang's defective airbag inflator expelled metal shrapnel into the face of young Sara Morgan causing her traumatic injuries."
In addition to losing her left eye, Morgan also lost sight in her right eye and suffered hearing damage as well as physical and mental trauma, according to the suit.
"Although Ford knew that Takata was supplying inflators that Ford knew did not comply with its specifications, Ford knowingly and intentionally chose to assume the risk of using Takata inflators in its 2007 Mustang," the suit says. "Ford's favored supplier, Takata, supplied a gas generant which used Phase Stabilized Ammonium Nitrate (AN). Ford was fully aware of this fact at all relevant times.
"Ford knew that despite any phase stabilization, Ammonium Nitrate is very 'hygroscopic.' That means that the AN readily absorbs moisture from the air and surrounding environment. Ford employees, including Marshall Quade, were aware of the properties of Ammonium Nitrate and also understood that AN was subject to thermal expansion. Notably, before lawsuits were filed against Ford, Marshall Quade made it known that he never approved the Takata inflators."
The suit says more than 100 million vehicles with PSAN inflators have been recalled worldwide and "there are reports that additional vehicles that have not yet been disclosed could join the list of recalls."
Hargett told RDN "vehicle owners who have any question or concern about whether their vehicle is included in a Takata recall" can visit the NHTSA's Takata recall website and Ford customers can visit the OEM's Takata recall customer support site.
"Tens of millions of vehicles with Takata air bags are under recall," according to NHTSA, including those not only in Ford vehicles, but also Honda, Acura, Mazda, Audi, BMW, GM, Chrysler, and many others. "Long-term exposure to high heat and humidity can cause these air bags to explode when deployed. Such explosions have caused injuries and deaths."
Morgan's suit accuses Ford of delaying "affirmative action to fix defective components in the field," deceiving consumers and juries, and denying "that the defect at issue in any case is similar to the same problem in its other models that suffer the same failure mode."
"Ford recognized mistakes that had been made with the airbag inflators in the S197 Mustang as early as March 22, 2004," the suit says. "By August of 2004, Ford engineers expressed exasperation over repeating the same mistakes and not fixing them. Despite Ford engineers recognizing the integrity issues with Takata, Ford continued using PSPI inflators in S197 Mustang 15 modules so that it would not have to slow its production or impact Ford profits in a negative direction.
"…Ford simply did not take the proper care in choosing its component supplier and in overseeing the design of its airbag modules and this lack of proper oversight caused Ford to incorporate a dangerous and defective inflator into the 2007 Mustang. …At the end of the day, Ford engineers violated their obligation to hold the safety of the public paramount when they searched for and found 'loopholes' to enable them to use PSAN inflators. Instead, Ford engineers looked for loopholes so they could meet Job deadlines and increase profits."
The suit contends that Ford is in violation of Texas state law for product liability and is negligent for including the Takata airbag inflators in the 2007 Mustang. Yaklin Ford is also accused of negligence as well as breach of implied warranty of good and workmanlike services. Both Ford and Yaklin are accused of gross negligence in addition to negligence.
The other driver, Wayne Kerry Guice, who was involved in the collision with the Mustang that Morgan was a passenger in is also named as a defendant in the suit for "his negligence" being the cause of the collision. A third-party defendant is named as well but his role in the case isn't outlined in the suit.
The attorneys representing Morgan and the other defendants didn't return RDN's request for comment on the suit by the publication deadline.
IMAGES
Featured image credit: jpgfactory/iStock
A photo of the 2007 Mustang's dash that Sara Morgan was in post-collision. (Source: Morgan v. Ford lawsuit)
More information
AP, Honda: Takata airbag inflator kills man fixing Accord at home
Manufacturers offer SCRS reassurance for body shops on replaced Takata airbags
Share This: