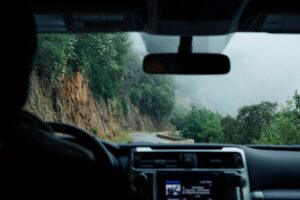 Truly autonomous vehicles may not happen as quickly as first thought, safety remains a factor in widespread use
By on
Technology
Autonomous vehicle (AV) industry leaders say full self-driving vehicles, without any human supervision, may be further in the future than originally thought.
For example, General Motors and Ford want to manufacture up to 2,500 Level 4 autonomous vehicles a year under temporary federal motor vehicle safety standards (FMVSS) exemptions both are seeking from NHTSA. The exemptions would be for two years. Reuters reports that GM first sought the approval in 2018 for release of the vehicles in 2019 but that mark wasn't met and is now slated to begin in spring 2023.
And Tesla, three years ago, promised 1 million robotaxis by 2020, which hasn't happened yet all while its Full Self-Driving and Autopilot ADAS features are under fire for false advertisement.
"If these companies don't succeed over the next two years, they're not going to exist anymore," said Mike Wagner, CEO of Edge Case Research, told Reuters. "It's a case of put up or shut up at this point."
While future AVs promise no attention necessary from the person in the driver's seat, Cruise CEO Kyle Vogt and Imperium Drive CEO Koosha Kaveh told Reuters they believe remote monitoring will likely be in use for the foreseeable future, though human reliance is only needed 1% of the time with the Cruise Origin, according to Vogt.
Vogt said he doesn't see any reason to not provide remote supervision, especially since it gives customers "peace of mind knowing there is always a human there to help if needed."
In June, GM recalled and updated Cruise software in 80 vehicles after a crash involving one of the self-driving vehicles left two people injured.
Kaveh said there will never be zero edge cases, that is in extreme cases, and predicts that even decades from now true AVs still won't exist.
The RAND Corp., which has been following and researching AV developments, wrote on its blog in February that "measuring and creating benchmarks for AV safety have no clear-cut, agreed-upon pathway forward."
"This is partially because there is little to no real-world data, differing views between and within stakeholders, considerable uncertainty as to what different answers would actually lead to, and partially because traditional methods used in the transportation safety field (e.g., computer simulation, crash tests using dummies to establish force thresholds for injury, etc.) do not work in this context."
The organization suggests using gaming as a tool to educate policymakers and the public about AV technologies and test policy strategies as well as "explore uncertainty."
"For building and innovating safety approaches to manage the roll out of these technologies onto the nation's and world's roads, gaming is yet another tool the AV industry can borrow to develop the needed safety approaches and regulations going forward," RAND says.
In August, U.S. Representatives Robert Latta (R-OH-5) and Debbie Dingell (D-MI-12) announced their creation of a bipartisan Congressional Autonomous Vehicle Caucus "to educate Members and staff on autonomous vehicle technology that can improve the safety and accessibility of roadways," according to a news release on Dingell's website. Alliance for Automotive Innovation President and CEO John Bozzella agreed that now is the time for federal AV legislation.
There has also been state-level action regarding AV crash reporting and use in Pennsylvania, Kansas, Texas, Florida, and Arizona. The Pennsylvania bill has yet to move out of committee this session. The other four states have AV laws on the books.
IMAGES
Featured image credit: Victoria Palacios/Unsplash
More information
Collision repair industry invited to participate in forum on AVs to launch in 2023
Share This: