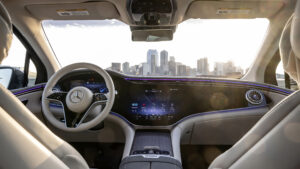 Mercedes-Benz has new features in its XENTRY Workshop Information System (WIS) that Mercedes-Benz USA Collision Business Development Manager Benito Cid told Repairer Driven News will help to streamline repair procedure research and estimate writing.
Independent service providers (ISPs) have access to WIS through the OEM's ISP Portal and dealers can access it directly through XENTRY.
Prior to the development of the system updates, Cid found the most asked question from shops to be, how do we find the procedures more easier? So, Mercedes set out to help repairers put a more complete estimate together faster with several updates that went live in September including procedures linked to parts in the parts catalog and the ability to look up procedures with part photos.
"You find the part in the parts catalog. From the part, two clicks later, you're in the procedure for that part versus [before] you would literally have to log into a completely different system, put in the VIN number of the vehicle, you search for the procedure, and you may or may not be able to find it," Cid said.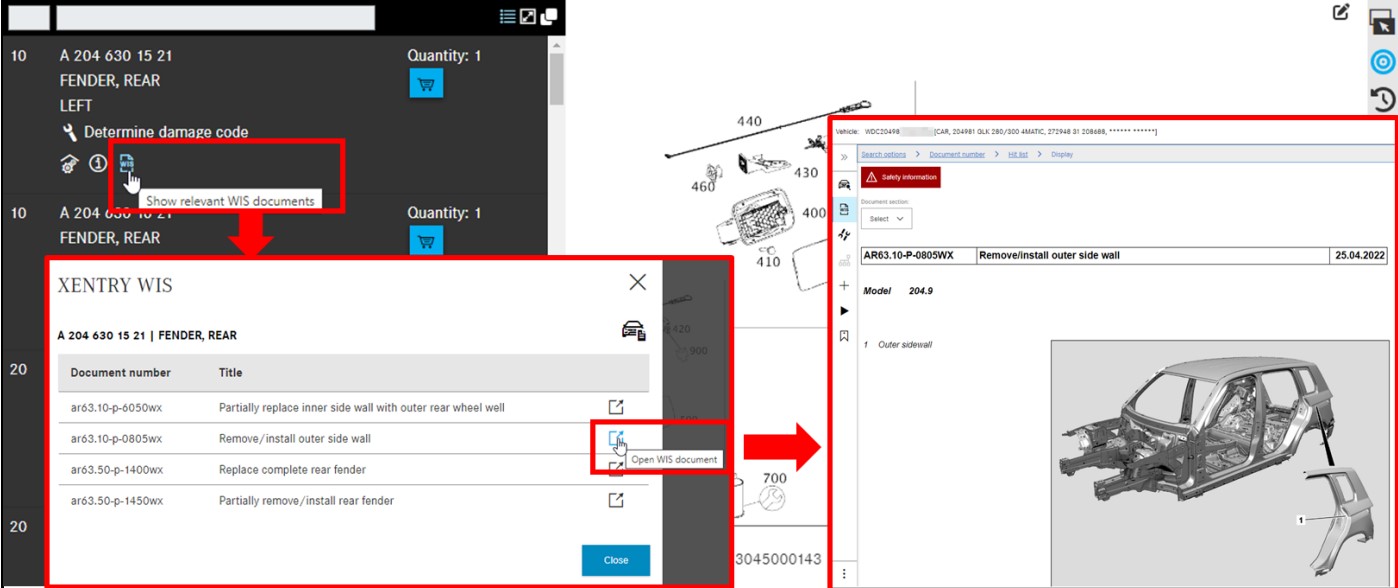 The challenge in finding repair procedures that way, he explained, is that the procedure might not be found under the part name. For example, repairers may not realize to find the procedure for a part of the quarter panel they would need to look under the quarter panel procedures.
Using pictures to find parts in the system isn't yet available on mobile devices — photos will need to be uploaded from a computer, but Cid said "if it's a part that's difficult to find, it will be very helpful to be able to search it by picture."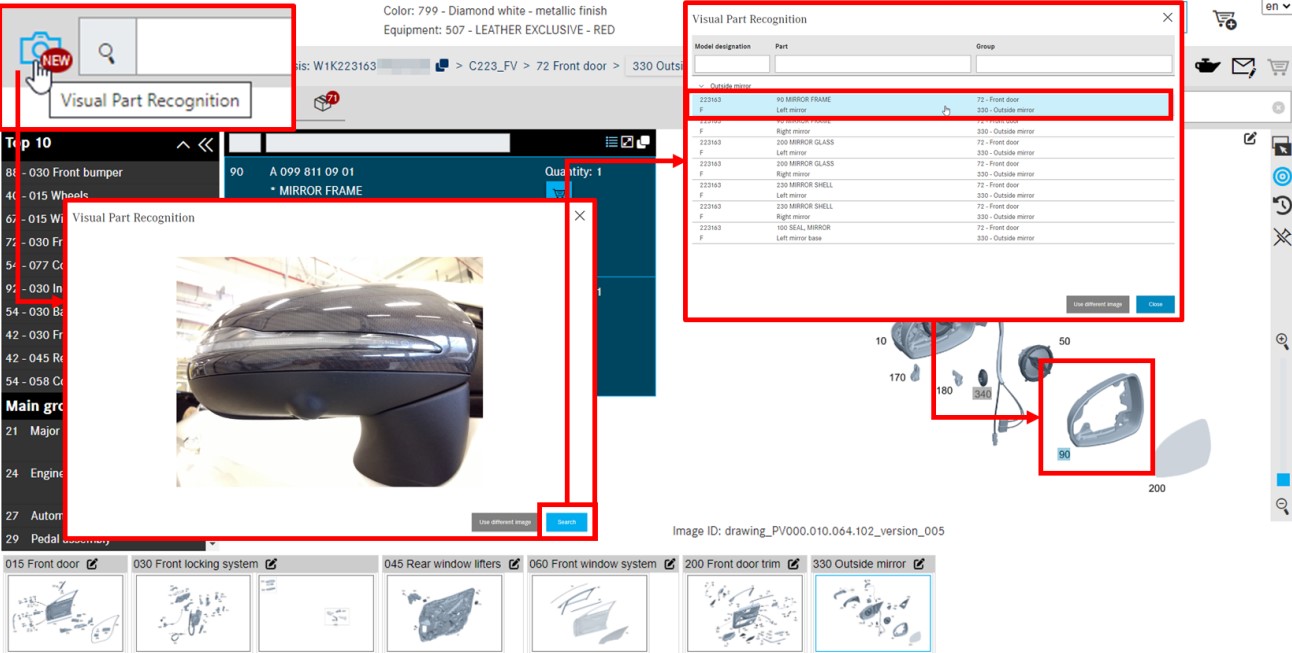 A link is also now available that takes repairers directly to paints and operating materials. All the user has to do is select the container size. And wiring harness kits can be found using abbreviations from circuit diagrams. Lastly, additional information about parts is now shown in the system, including strength, hardness, and dimensions.
In addition to efforts to improve XENTRY, Cid noted the entire WIS is all-new.
"It's much more user-friendly, much more intuitive, [and it's] easier to search things. …It's a much better system to use to find procedures. We are trying to do everything we can to make doing the right thing for the customer easier — finding the repair procedures, making sure you know what it is that you're looking for, making sure you know what it is that you're doing on a repair."
Cid will be part of a panel during one of the OEM Collision Repair Technology Summit sessions at the 2022 SEMA Show in November to share more about the ease of repair procedure accessibility for repairers.
All three sessions will be held on Nov. 2 in Room 233 of the Las Vegas Convention Center with half-hour breaks between sessions. The first, titled, "OEM Repair Procedure Accessibility," will be held from 9 to 10:30 a.m. Mark Allen, Collision Programs Manager at Audi of America;  Kevin Earlywine, collision repair and refinish instructor at Toyota Motor North America; Wayne Weikel, Senior Director, Alliance for Automotive Innovation (AAI), and Amber Alley, general manager at Barsotti's Body & Fender will be panelists with Cid.
"The foundation of a quality repair begins with access and adherence to documented repair procedures from the vehicle manufacturer and, when followed, everyone in the process succeeds in establishing mutual accountability to protect consumers on America's roadways," the description of the summit session states.
"Consumers should be able to assume their vehicle repairs will be performed in accordance with the documented procedures, detailed by the vehicle engineers. They should have the ability to choose an independent repair business that has invested in the facility, equipment, and skillset development to meet the rigorous demands of these increasingly sophisticated, modern vehicles. But in the collision repair market, well-trained, well-equipped repair facilities are not struggling to gain access to collision repair procedures – they are struggling to compete against other businesses who don't prioritize access and adherence to the available information."
Automakers will discuss access points for information, the means to use the procedures in shops, and how to overcome myths or perceived obstacles in accessing and using repair procedure data.
"The information, the repair procedures — all of those things that are needed to do the repairs — [are] the same repair procedures a dealer has access to so does everybody else," Cid told RDN. "It's just a different way of getting to it. From a dealer side, they're going into our XENTRY tool. For an independent service provider — we set up the ISP portal for an ISP to be able to go in and get access to all of these procedures. …Even our shops on the [certified] program, more than 80% of them, are not dealer-owned facilities. They're independents that are sponsored by a dealer to be a part of our program."
For information about the other two sessions, check out this RDN article. SCRS will also offer several Repairer Driven Education seminars and the annual IDEAS Collide Showcase during the SEMA Show. Find out more here.
IMAGES
Featured image: Mercedes EQS 580 4MATIC SUV (Credit: Mercedes-Benz)
Screenshots show how repairers can use the Mercedes-Benz XENTRY WIS to search for OEM repair procedures through the parts catalog and by uploading photos of parts. (Credit: Mercedes-Benz)
Share This: