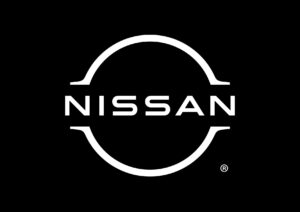 Nissan has issued a new position statement that says improper repairs, excessive paint thickness, and bumpers that are painted more than once on the ARIYA electric vehicle (EV) crossover "may result in system degradation and inaccuracy of the ADAS system, which may cause unintended system warnings or other malfunctions."
The full position statement is available at oem1stop.com.
"Nissan North America, Inc. continues to develop some of the most innovative vehicles in the world that are focused on driver and occupant safety," the OEM says in the statement. "As these vehicles are developed, increased focus on advanced safety systems and advanced driver assistance system (ADAS) features will be a natural byproduct of these advancements. Technologies included in these ADAS systems require specialized repair precautions and attention to detail in collision repair."
ARIYA vehicles with damage in the side radar zones of the bumper require the use of only approved materials and processes to avoid interference with the function of the side radar and ADAS, Nissan states. Repairers are encouraged to reference the Electric Service Manual for more details.
The statement covers the following three important proper repair procedures:
Repair materials, such as putties or fillers, should not be added to the original bumper in the side radar zones. Instead, the bumper should be replaced with a genuine Nissan part.
Metallic, non-metallic, and pearl paints can only be refinished once using an approved paint and avoiding excessive paint thickness. Certain paint products, identified in a chart provided in the statement, can't be used in the side radar zones. Subsequent repairs would require bumper replacement with a genuine Nissan part.
"After all repairs are completed, the vehicle must have a post-repair diagnostic system scan that can properly identify ARIYA systems and properly determine whether those systems are functioning as necessary," Nissan says. "At this time, only CONSULT 4 and VI3 can be used on ARIYA. Please reference the OEM Repair Procedures and Guidelines statements for additional information."
Caution from OEMs on bumper cover refinishing as it relates to ADAS isn't new. In fact, in 2018 General Motors banned the use of all "aftermarket, reconditioned, or salvage" bumper fascias on vehicles with ADAS and restricted repairs to "topcoat refinish only."
Earlier this year, in an article published on the Toyota Genuine Parts website, the OEM said a collision might damage not only the bumper but the sensors behind the bumper, potentially affecting their future performance and that vehicles equipped with Toyota's Safety Sense ADAS "have inherent restrictions and guidelines that apply when a vehicle has been in an accident."
Volvo has also cautioned repairers that more than one layer of metallic paint on a bumper cover can interfere with ADAS and Ford has said bumper fascia repairs should be avoided on vehicles equipped with ADAS.
Research by PPG has backed OEMs' positions on the effect some metallic finishes on repainted bumper covers have on radar units and blind spot information system (BLIS) operation. Jennifer Boros, PPG refinish USCA marketing director, previously told Repairer Driven News that refinishers will have to adjust to paint thickness demands necessary to preserve the function of nearby sensors, which is "gonna be huge," she said.
Images
Featured image credit: Nissan
Share This: