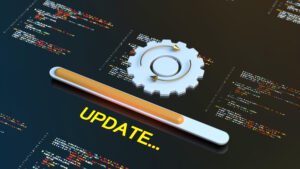 OEM shift to OTA recall fixes predicted to occur by 2028
By on
Technology
ABI Research predicts that by 2028 U.S. automakers will shift to over-the-air (OTA) recall remedies to save $1.5 billion a year.
According to the global technology intelligence firm's latest research, performing software updates in person costs OEMs $500 million annually.
"Vehicle recalls due to faulty software are becoming more common as software grows in complexity and becomes more deeply integrated into safety-critical functions," said Dylan Khoo, ABI Research smart mobility & automotive analyst. "In 2022, nearly 10 million cars were recalled in the United States due to software-related issues, with nearly half of these requiring the software to be updated by a car dealer. These recalls will continue to become more prevalent as cars transition toward software-defined vehicles (SDVs), so the capability to remotely repair faulty software without the cost or inconvenience to the customer of in-person updates will be essential for OEMs."
Tesla, which has never required in-person recall software updates, is the current OTA update leader.
ABI says General Motors is another strong OTA performer, "virtually recalling 98% of affected vehicles since 2021; its focus on OTA capabilities is likely due to its historical experiences." GM's 2016 recall of 3.6 million vehicles due to faulty air bag sensing software was one of the largest in history.
"Product recalls like this are unpredictable, disrupt operations, and damage brand reputation," ABI said. "Although most new cars can now receive OTA updates, many OEMs still lack the in-vehicle architecture to update software in all domains. For example, in 2022, Toyota recalled over 500,000 cars for software-related reasons, none of which were fixed remotely despite being from recent model years and regularly receiving updates for their infotainment head units."
ABI added that OTA capability will also allow OEMs to mitigate recalls by pushing updates before a recall becomes necessary without driver intervention.
"OTA updates will be essential for automakers and an important source of revenue as they are key enablers for providing cutting-edge digital experiences and autonomous driving features," Khoo said. "But there is also a strong business case for remote updates from cost savings available in the short term. In 2023, OEMs are expected to save nearly $500 million from OTA recalls in the United States but revenues from OTA subscriptions will only be around $100 million. To remain competitive, OEMs must embrace OTA software updates and be capable of using them throughout the vehicle."
Aurora Labs has also researched OTA updates as a revenue stream and determined from its 2022 automotive software survey that 44% of respondents would pay for optional vehicle functionality as a one-time fee or monthly fee. Forty percent of respondents said they expect their connected vehicles to receive between two and six updates per year beginning in 2025. And nearly 20% expect between seven and 12 OTA updates a year. Respondents included
Aurora noted Tesla is leading the way with OTA updates by sending out one roughly every four weeks.
"This is only set to grow, and many automakers are beginning to catch up," Aurora said. "This still might be a little way behind Tesla but it's clear that even more traditional car manufacturers are leaning on OTA updates to deliver new features, fix bugs, and even improve a vehicle's security and safety.
The challenge for automakers, however, is the cost of delivering these updates. Our recent cost consideration guide found that the cost of full image updates could be as much as $2.7 billion when you take into account the cost of data transmission, cloud storage, and dual bank memory for a single large OEM (10m+)."
Volvo announced last year that its entire 2023 U.S. lineup would consist of "mild" hybrid, hybrid, or electric vehicles (EVs) with built-in Google services and the ability to receive OTA updates. The goal in adding the capability is to continually improve the models over their lifetime as each update is rolled out, Volvo said. The announcement came about a month after the OEM added OTA capability to its new C40 Recharge, XC40 Recharge, XC60, XC60 Recharge, S90, and S90 Recharge models sold in the U.S.
In 2019, GM announced new electronics architecture that could be updated OTA and would be used beginning with the 2020 Cadillac CT5. It was said at the time it would be available in most GM vehicles worldwide by 2023. The architecture was "necessary for its next-generation of vehicles, EVs, active safety, infotainment and connectivity features, and the evolution of the Super Cruise driver assistance feature," the OEM wrote in a news release.
GM says on its website that particular vehicle OTA capability can be checked by going to the settings menu in the infotainment system and looking for either of the following: vehicle software under "System" tab then updates, or choose "Software Information" then "System Updates." If the vehicle has either of those options that means it supports OTA software updates. To receive the updates, users must accept GM's connected vehicle user Terms and Conditions and Privacy Statement for the vehicle in question.
Images
Featured image credit: Olemedia/iStock
Share This: