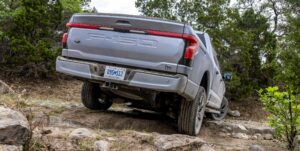 Survey finds F-150 Lightning favored among EV shoppers, EV truck sales up
By on
Market Trends
Newly released results from a survey conducted by Cox Automotive have found that consumers looking to purchase an electric vehicle (EV) prefer pickup trucks, specifically the F-150 Lightning.
The survey was conducted in July and August. Two earlier rounds of similar research from Cox Automotive were done in late 2020 and the spring of 2022.
Truck shoppers who intend to purchase within the next two years were asked to consider projected battery range, driving performance, styling, and price.
"Ford's full-size pickup has long been the best-selling, best-example of the genre, so perhaps it is no surprise that the F-150 Lightning arrives with a leg up on the competition," said Vanessa Ton, senior manager of market and customer research at Cox Automotive. "Our studies continue to show the importance of brand strength, and that is particularly true in the full-size pickup truck segment, where brand loyalty often runs deep and fierce. This fact makes it particularly challenging for brands like Tesla and Rivian, both newcomers to the pickup segments."
Cox Automotive shared that:
The Ram 1500 Rev was No. 1 in vehicle appeal at 67% but dropped to No. 2 behind the Lightning once branding was revealed;
67% of shoppers said they would consider the Lightning ahead of models from Ram and Chevy (both at 63%);
48% of shoppers said they would consider the GMC Hummer EV Pickup and Rivian R1T;
Tesla's Cybertruck garnered 27% consideration, just below the pre-brand/model reveal appeal of 29%.
Beginning this fall, capacity at Ford's Rouge Electric Vehicle Center in Dearborn, Michigan will triple to produce 150,000 Lightnings a year. More than 70,000 are slated to be built this calendar year.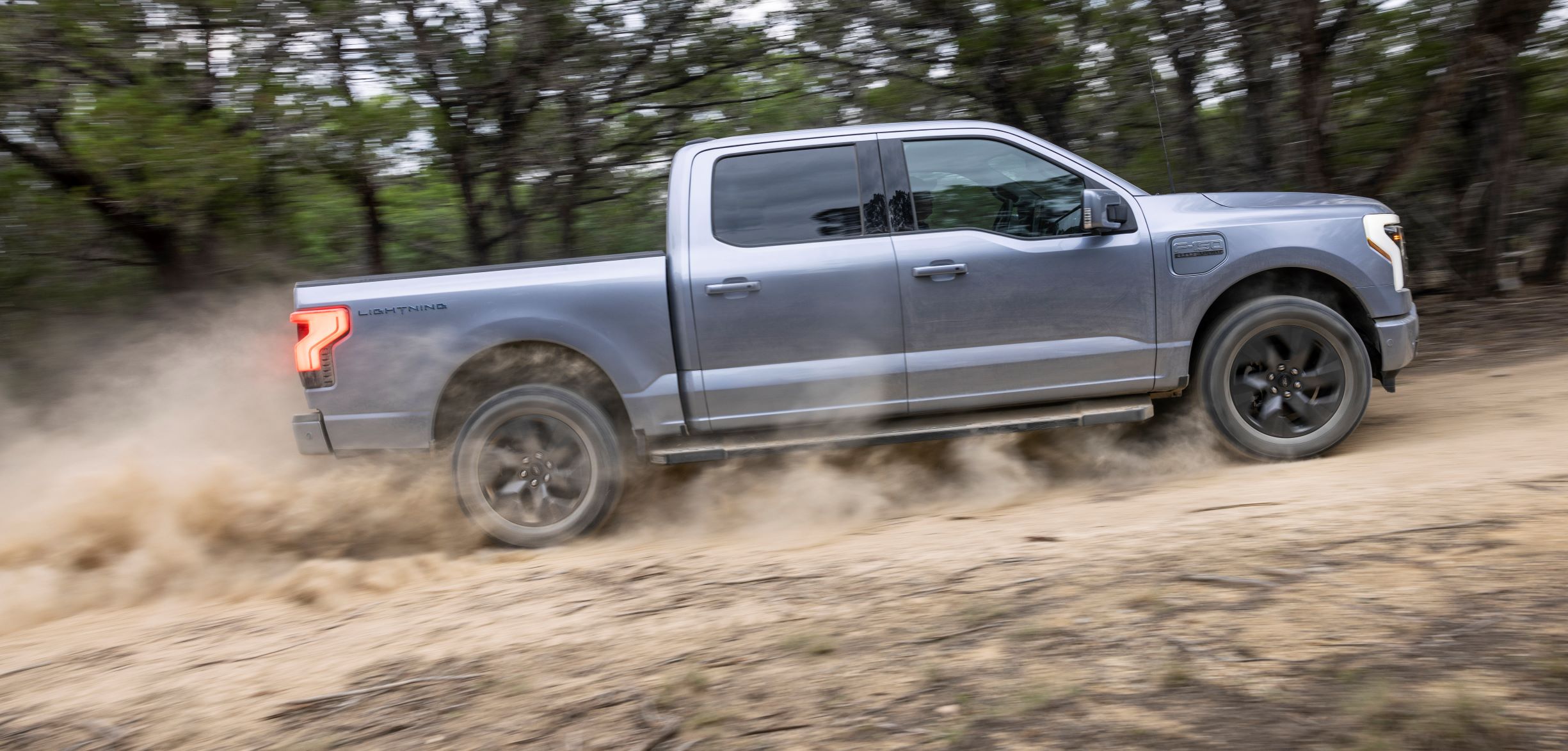 Ford said earlier this month that recently adjusted pricing of the Lightning increased web traffic threefold and customer orders sixfold. However, Ford said customers have said they want more trim options, which the plant's new capacity will make possible, the OEM said.
The Lightning was No. 1 in overall look/styling as well as technologically advanced categories.
"The latest survey indicates that shoppers of full-size EV pickup trucks are motivated by reduced fuel costs and the expected positive environmental impact of driving an EV," Cox Automotive wrote. "As with all EVs, price is a challenge for consumers. Unsurprisingly, the lowest scores in the survey are related to price, with Tesla's Cybertruck and the GMC Hummer EV scoring at the bottom of the list."
The Hummer EV came in last in the range/fuel efficiency and technologically advanced categories at 39% and 54%, respectively. Last for driving performance was the Cybertruck at 41%. The Cybertruck also came in last on price, at 25% and in overall look/styling at 30%.
"This research really shows how important it will be for a brand like Tesla to attract consumers and shoppers who are not traditional pickup truck buyers," said Ton. "The new Cybertruck will have to convert shoppers who are not already pickup owners or intenders. It is natural to consider the new Tesla truck as part of the full-size pickup segment, but this research demonstrates Tesla's need to attract a different audience."
Full-size EV pickup truck sales doubled during Q2 compared to Q2 2022 with nearly 15,000 sold, according to Cox Automotive. However, it noted that full-size EV pickups only made up 5% of the EV market during Q2. Comparatively, full-size internal combustion engine (ICE) pickup sales made up nearly 14% of the U.S. sales market.
"Higher volume sales of EV pickups are still a way off, even though Ford and Rivian are well underway with sales," Cox Automotive wrote. "GMC Hummer EV pickup production has started slow, with only a handful sold last quarter. The much-anticipated Cybertruck is closer to production but the expected delays are pushing – again – any hope of real Tesla volumes into next year. According to most reports, the Chevrolet Silverado EV is 'coming soon' but our team does not expect any serious volume efforts until 2024. The Ram 1500 REV is currently scheduled for launch in late 2024.
"Full-size pickup trucks are uniquely American, and the expectation is that — someday — full-size EV pickups will further fuel EV growth in America."
A trends report from CCC Intelligent Solutions released earlier this summer says that while 2 million EVs are currently on the road in the U.S., accounting for only 1% of all vehicles in operation, that will increase by 30-50% worldwide come 2030. Based on recent data, the report examines what collision shops and insurance carriers should consider to prepare for the uptick.
A blind spot in the industry is a lack of shops that are available and/or capable of safely repairing EVs, CCC said. EV repairs require certain PPE, specific and specialized training, and safe handling measures including assistance from the Energy Security Agency (ESA). But safety also comes down to EV drivers.
Images
Both images are of the 2022 Ford F-150 Lightning Lariat. (Images provided by Ford)
More information
GM & BMW: Future in ICE, EVs while Ford sees EV losses, 'extremely popular' hybrid F-150s
Share This: