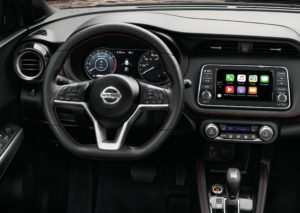 LexisNexis earlier this month announced Nissan had agreed to join a telematics exchange allowing consenting customers to submit driving data to insurers for potential discounts.
Telematics exchanges take data from a variety of sources and crunch it into something standardized a third party like an insurer could use.
"The LexisNexis Telematics Exchange normalizes and scores telematics data from numerous sources including auto manufacturers, OBDII devices and smart phone applications to more accurately determine an individual driver's patterns of behavior and level of risk," LexisNexis wrote in a news release April 9. "Housing telematics data from all of these sources, the LexisNexis Global Telematics Platform is device-agnostic. LexisNexis Risk Solutions, which works with 95 of the top 100 insurers, can quickly develop UBI solutions regardless of changes in connected car technology and score across many different data collection devices to fit various consumer preferences."
In addition to offering usage-based insurance discounts — which reflect actual driving versus cruder barometers like age, sex or credit to gauge risk — the exchanges also provide a method of detecting crashes and starting the claims and shop referral process. Nissan is already referring certified shops to customers through telematics; whether LexisNexis has or would have a role in this is unclear.
"Our new insurance-related initiatives for automakers are designed to enhance the customer's connected experience and provide valuable services," LexisNexis U.S. connected car senior director and general manager Adam Hudson said in a statement. "Consider how data can help improve an individual's driving behavior for a safer journey and help improve claims, starting with crash detections all the way through the claims process."
A 2018 Hyundai presentation to TU-Automotive's Connected Car Insurance USA 2018 said about 46 percent of Hyundai customers found usage-based insurance an extremely attractive prospect, and 30 percent called it one of the Top 5 features they wished to see soon.
"Our recent studies show that drivers want pay-as-you-drive insurance policies, but only a quarter are being offered these programs by their insurers," LexisNexis auto and home insurance Senior Vice President Ash Hassib said in a 2017 statement. "So the demand is here, and through our partnership with Mitsubishi, we're able to make UBI options more accessible for consumers and the data more efficient for insurers to utilize."
LexisNexis's data exchange competitors Verisk and CCC have described both offering driver discounts and crash detection through their systems as well. Both have recently discussed work with OEMs — Verisk with Hyundai and CCC with Volvo.
Automakers could offer customers "benefits and rewards based on their safe driving behavior," LexisNexis said. This seemed to hint at another use case besides getting discounts on insurance — incentivizing drivers to monitor and correct their driving. Telematics software has proven effective at coaching drivers to improve — another good-for-society-bad-for-body-shops innovation the industry faces — on its own; actual rewards might help sweeten the pot further.
All three technology use cases — usage-based insurance, crash detection/electronic first notice of loss, and driver feedback — bear watching by the collision industry. UBI might help open the door for the other two programs and draw a lower-risk pool of drivers to a particular carrier. (Which might make for a slightly less lucrative DRP, if you think about it.) Crash detection might lead to instant total loss classifications and encourage which shops get business. Driver feedback might lift all participating policyholders to a lower collision frequency.
LexisNexis in 2017 called Mitsubishi its first OEM to connect directly with the exchange. That system at the time was described as employing a combination of a Mitsubishi smartphone app and technology within a Mitsubishi vehicle's head unit.
"Smartphones have transitioned from just being communication and entertainment devices to becoming resources for critical information," said Mitsubishi connected information business department manager Shingaku Kochi said in a statement in 2017. "At Mitsubishi Motors we are looking for ways to tap into this evolving technology to give our owners more insight into their driving experience."

In 2018, LexisNexis and Mitsubishi announced customers didn't even need a connected car to obtain usage-based insurance offers — a smartphone running Mitsubishi Road Assist+ was enough.
This is interesting because it could potentially expand electronic first notice of loss to "unconnected" cars. While the accuracy might not match that of an in-car telematics device, Agero has demonstrated phone-based crash detection still might work well enough to give value to consumers.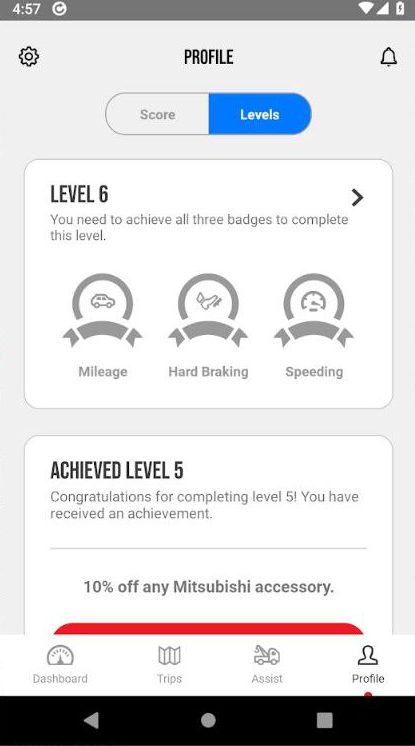 "The Mitsubishi Road Assist+ is an enhancement to the existing app, which currently provides 24-hour emergency roadside assistance through a smart phone and will be the first hardware-free telematics solution to be integrated into an existing automaker's companion app," LexisNexis wrote in 2018. "The app utilizes the LexisNexis telematics technology to collect driver behavior data and communicate feedback to drivers and participating insurance carriers through Mitsubishi's Roadside Assistance service. The solution works with both connected and non-connected cars, making UBI available to any Mitsubishi driver whose vehicle is within the five-year warranty period.
A LexisNexis spokesman earlier this month updated us on the Mitsubishi partnership, and the answers might give a glimpse into what shops and insurers will see with Nissan.
"Since Mitsubishi joined the LexisNexis Telematics Exchange they've seen an 88% opt-in rate and a 10% average platform growth week over week," Brodeur Partners senior account executive Dean Carney wrote in an email April 9.
On April 11, he shared an answer from the LexisNexis Connected Car team explaining this meant "88% of Mitsubishi Road Assist+ App users have agreed to share their driving data in order to receive feedback and insurance offers."
Asked about the growth statistic, the team replied: "11% have raised their hands and requested an insurance quote. Our goal is to help Mitsubishi Motors North America with customer engagement by pairing interested vehicle owners with insurers giving them the opportunity to lower their total cost of vehicle ownership through better premiums.
In terms of crash detection and alerting the insurer immediately with customer consent, the Connected Car team wrote: "We recognize the value of crash detection and it is an example of the type of innovation we are pursuing at LNRS."
More information:
"Nissan North America Joins LexisNexis Telematics Exchange"
LexisNexis, April 9, 2019
"Mitsubishi Motors and LexisNexis Risk Solutions Partner to Develop Unique Usage-Based Insurance Solutions for Mitsubishi Drivers in the U.S."
LexisNexis, June 1, 2017
"Mitsubishi Motors and LexisNexis Risk Solutions Provide Driver Feedback Notifications and Usage-Based Insurance (UBI) Options through Road Assist+ App"
Mitsubishi, June 5, 2018
Images:
The interior of a 2019 Nissan Kicks is shown. (Provided by Nissan)
In 2018, LexisNexis and Mitsubishi announced customers could obtain usage-based insurance offers without a connected car with the telematics of Mitsubishi Road Assist+ on a smartphone. The app also can provide feedback to the driver about their motoring. (Provided by Mitsubishi via Google Play website)
Share This: