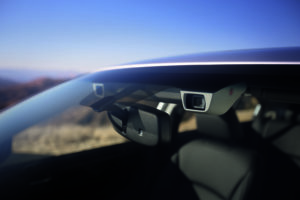 Insurance industry representatives at a Rhode Island hearing last week agreed on the idea that advanced driver assistance systems needed calibration following windshield work.
And Safelite legislative affairs Vice President Scot Zajic not only agreed with the importance of calibration, he supported the idea of notifying customers about the need to do it.
The comments came as the insurance, collision repair and glass industry weighed in on Rhode Island House Bill 6104 during a May 14 Corporations Committee hearing.
Safelite and the insurers oppose the bill. But their consensus at the hearing about calibration's necessity might be a foundation for reduced repairer-insurer friction and new customer protection measures in Rhode Island and beyond.

HB 6104 and the related Senate Bill 850 would cut a glass repair industry repair procedure exemption to only "non-collision related damage." However, the vehicle owner must be still told "in writing that installation of an aftermarket glass will require re-calibration of safety related systems, for which cost the insurer is responsible." The customer also must have the option to demand OEM glass in those situations, according to the bill.
'We pay for that to be done every day'
Allstate Northeast regional counsel Tim Knapp said Allstate relied on its glass repairer to know if calibration was necessary or not, and "we absolutely pay for that" based on safety concerns and the "expertise" of the repairer, he said.
Zajic said he feared the bill could "claw back" the glass industry's exemption and insinuated reduced aftermarket glass quality, which "just isn't so."
He also warned of unspecified "dangerous language" he said implied only certain glass should be calibrated.
"We know for a fact every car with ADAS needs to be calibrated," Zajic said. He said Safelite agreed with disclosure that a vehicle had ADAS and should be calibrated.
"We know we're doing it," Zajic said.
Safelite's proprietary agreement with Bosch gives it the ability to calibrate 95 percent of vehicles on the road with technology like forward-facing cameras, Zajic said. (He didn't specify if any OEMs had formally approved the system, though he referenced working with automakers on testing.)
Safelite performed more than 20,000 calibrations nationwide in the two weeks before the May 14 hearing, according to Zajic. Typically, they averaged around $300 and took about a half-hour, he said.
Repairers should be required to say if they have the capacity to perform calibration, Zajic said. Following the repair, they should provide notice of whether the ADAS is operating correctly, he said.
While Safelite disagreed with the bill's current language, it was happy to keep working with stakeholders, he said.
"I think there are areas that we can agree on" he said.
Amica Vice President and General Counsel Robert Suglia Sr. said the bill would create two different classes of glass repair and he wasn't sure if any justification existed for that.
However, there was no question that replacing a windshield with safety systems tied to it required calibration, he said.
"We pay for that to be done every day," Suglia said. "… I'm not sure of any company that takes any issue with that."
It was simply part of a windshield replacement, for "very fine tolerances" existed in the safety systems, he said.
American Property Casualty Insurance Association state government relations Vice President Frank O'Brien said he wasn't sure what actually was in the bill, arguing speakers May 14 described something different than what was in print.
More and more vehicles had safety systems, which the APCIA thought was a positive since the technology saves insurers money and prevents vehicle fatalities, O'Brien said.
When a vehicle needed a new windshield, the ADAS system must be calibrated correctly. "We don't have a dispute with that," he said.
However, he did raise the issue of an OEM calling for their adhesive, glass, technician and facility to be used, mentioning Volvo in particular.Volvo in a position statement has instructed collision repairers to only have an authorized location perform windshield replacements using only OEM glass and Volvo-approved adhesive.
Still, the relative agreement that the work is necessary ought to reassure insurance personnel and consumers nationwide who are questioning the added expense appearing on collision repair and auto glass bills.
Hopefully, it also does the same when collision repairers are prompted by OEM repair procedures to perform other safety calibrations, such as on a passenger-side airbag occupant detection system or electronic stability control.
Safelite's comments also suggest glass and collision repairers and lawmakers in Rhode Island or other states might be able to collaborate on some form of consumer notification legislation now and then hash out touchier subjects in subsequent bills.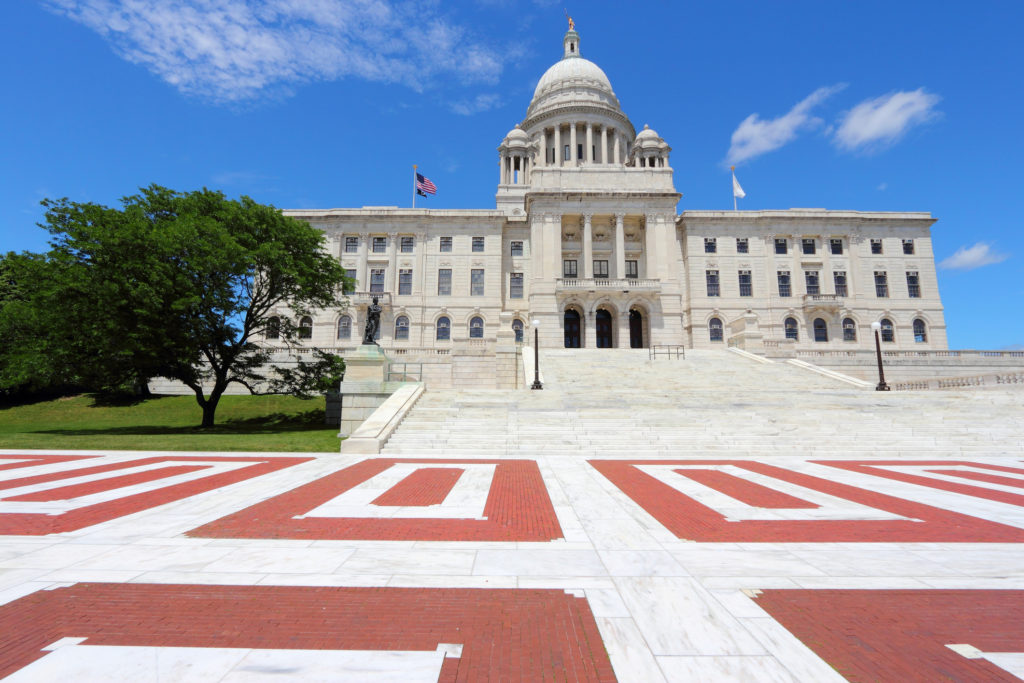 'Notice and consumer protection'
Collision repairer John Petrarca (Providence Auto Body) said his goal with the bill was "notification."
"This bill is really about notice and consumer protection," his daughter Jina Petrarca said earlier.
Rhode Island General Laws 27-10.2-2 requires insurance companies to give a consumer OEM parts during the first 48 months of a vehicle's existence (unless the body shop gets written consent otherwise). All OEM parts must be repaired using OEM repair procedures. Last year's Senate Bill 2679 exempted auto glass repair or replacement from these rules.
Auto body shops were already bound by the majority of the law, John Petrarca said. He said he and the Auto Body Association of Rhode Island were concerned about work on non-collision claims.
The idea was a recording on an insurer's claims line declaring that a vehicle with a glass claim might need calibration and the claims handler and glass installer would discuss it, according to Petrarca.
"Is that so hard?" he asked.
Not all insurers wanted to do the right thing, and not all auto glass repairers acted like Safelite, Petrarca said. Many in those two industries "still hire bean-counters," he said. "We know that."
Randy Bottella, owner and operator of Reliable Collision, also pointed out earlier that the bill notified auto glass consumers of the right to have OEM parts for the first 48 months of a vehicle's life.
Aliance of Automobile Manufacturers state government affairs senior director Wayne Weikel proposed an even more active notification process during the May 14 hearing.
He proposed an amendment which would exempt all glass work from OEM procedures as long as the vehicle owner signs a disclosure document stating:
ATTENTION: THIS GLASS REPAIR OR REPLACEMENT HAS NOT FOLLOWED THE GUIDELINES FOR REPAIR PRESCRIBED BY YOUR VEHICLE'S ORIGINAL MANUFACTURER. AS A RESULT, ADVANCED VEHICLE SAFETY SYSTEMS, SUCH AS LANE DEPARTURE WARNINGS, FORWARD COLLISION WARNINGS, EMERGENCY BRAKING, AND AIRBAG DEPLOYMENT MAY NOT FUNCTION AS INTENDED BY THE VEHICLE MANUFACTURER. VEHICLE OWNERS ARE STRONGLY ENCOURAGED TO BRING THE VEHICLE TO AN AUTHORIZED FRANCHISE DEALER OF THE VEHICLE MANUFACTURER OR A QUALIFIED INDEPENDENT REPAIR FACILITY TO ENSURE THE PROPER CALIBRATIONS ARE COMPLETED.
This exemption-with-witten-consent permission would end completely on Dec. 31, 2022 — glass would be treated the same as other insurer-paid repairs.
Such a transition period was appropriate, Weikel said. "It is not appropriate to jeopardize occupant safety because a business model is not capable of doing a correct repair," he said.
Be heard: Rhode Island lawmaker contact information can be found here and here.
Images:
Subaru EyeSight requires calibration after a windshield replacement, Subaru said in a 2017 position statement. (Provided by Subaru)
The Rhode Island Legislature is shown. (tupungato/iStock)

Share This: