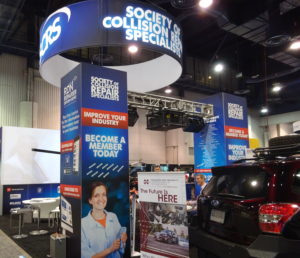 Auto body shops seeking an affordable and uncomplicated means of offering a 401(k) benefit can learn  about one option with a Society of Collision Repair Specialists webinar later this month.
SCRS in April launched an 401(k) program which allowed members to reduce the cost of such benefits while offloading administration issues and fiduciary oversight to a third-party provider.
"Existing SCRS member businesses who have already enrolled have saved on average 37% from their existing plans," SCRS wrote in a June 18 news release announcing the July webinar.
Auto body shops can hear about the plan and small-business retirement issues on the 2 p.m. ET July 18 webinar, which will feature SCRS partners Virginia Asset Management and the Payroll Company. Both SCRS members and non-members are welcome; register here.
"(W)e have partnered with an amazing team that specializes in helping small businesses establish the same high-quality retirement programs for their employees that you would expect working for a much larger companies," SCRS wrote. "Our members' businesses will benefit from our collective size to help keep costs low, and will receive service and support that is second-to-none."
Virginia Asset Management will be represented on the webinar by partner Scott Broaddus, the investment advisor on the SCRS 401(k) plan. Broaddus will be joined by TPC retirement services Vice President Anglea Pickel, the liaison for SCRS' members, and TPC retirement education manager Krista Lebeck, who will create an education program for members.
"Small business owners are often under the assumption that offering a retirement plan will be too expensive or too complicated," SCRS wrote in a news release promoting the webinar. "But the reality is that many of their employees are unlikely to have any retirement savings without one. This presentation will touch on some of the challenges and objections small business owners and employees are faced with when it comes to retirement savings; and what SCRS and our partners have done to break through these barriers to offer a high-quality Retirement Plan option that can meet everyone's needs."
According to the Bureau of Labor Statistics, only 45 percent of businesses with less than 50 employees offered retirement plans in 2018. At the 50-99 employee level, that proportion rose to 76 percent. At the 100-499 and 500 or more employee thresholds, only 10 percent of companies fail to offer retirement.
The 2016 Collision Repair Education and I-CAR survey found less than 60 percent of several hundred respondents offered retirement in 2016, a slight decrease from 2013. However, it's possible that the audience likely to participate in such a survey skews towards larger operations or more forward-thinking, engaged participants and therefore higher than the industry as a whole.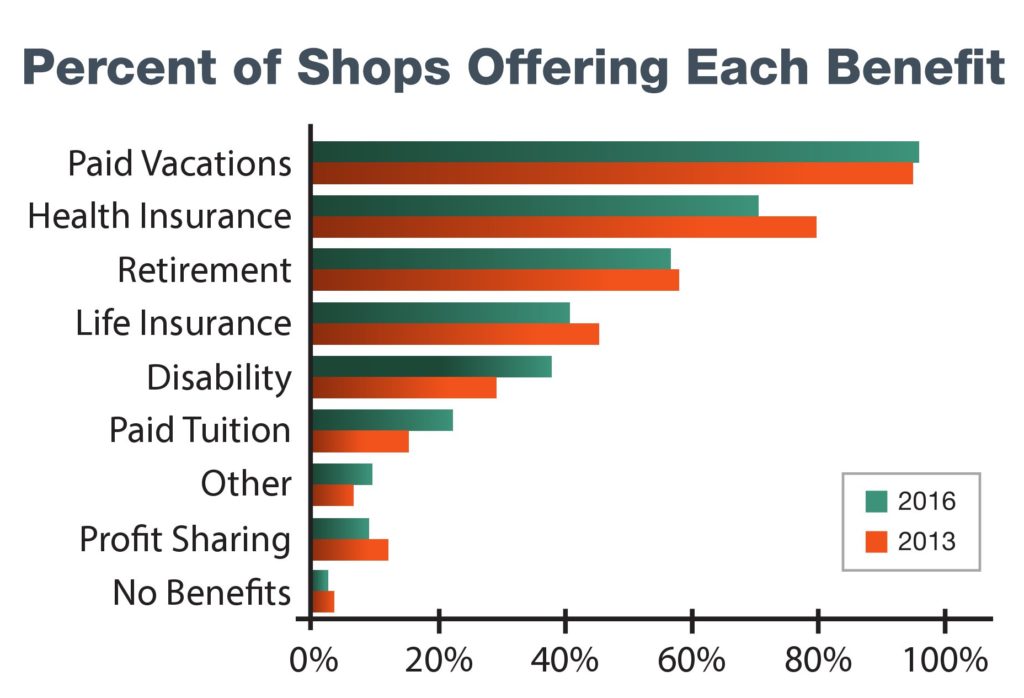 Shops seeking to keep or find talent might be at a competitive disadvantage without a retirement plan.
A Raymond James Canada and Supplement Advisory survey of nearly 200 collision sector businesses (57 percent were shops) released in May saw 38 percent of respondents planning to address the skilled labor shortage with "Better Pay," while 32 percent said "Enhanced Benefits."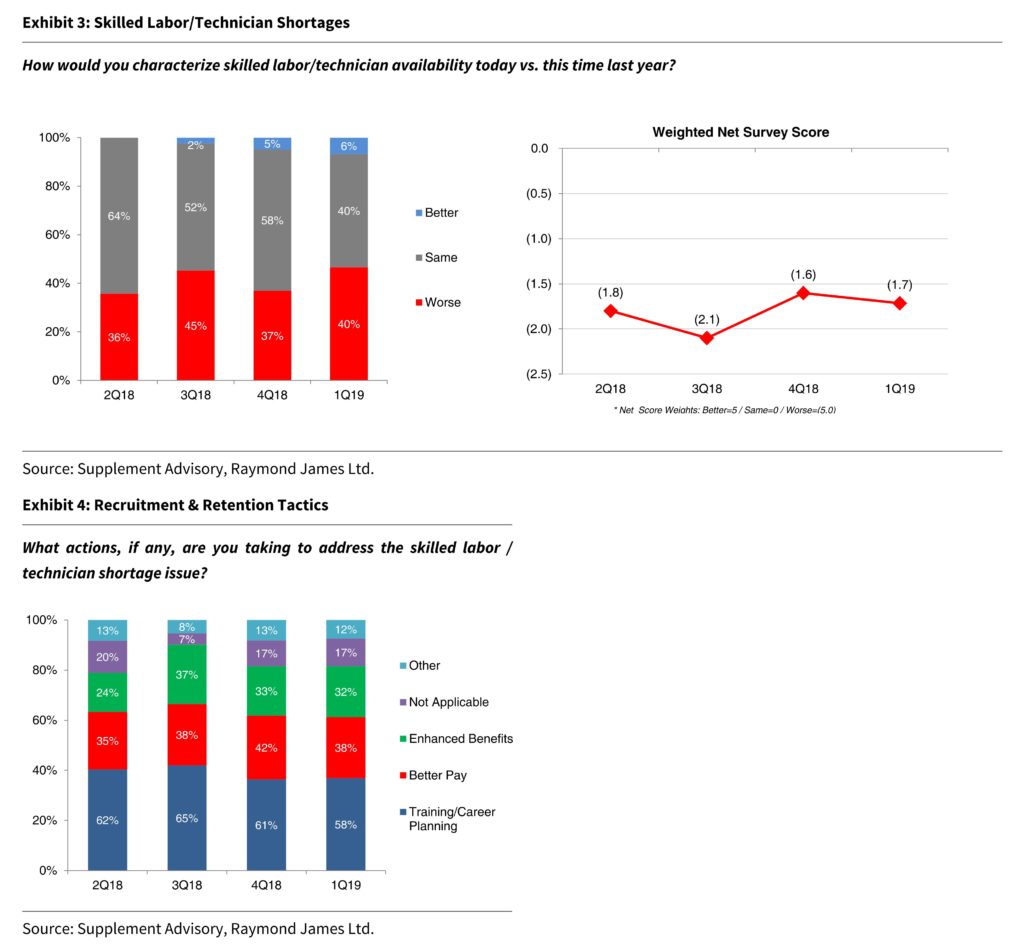 The Boyd Group, which owns Boyd Autobody, Gerber Collision and Assured Automotive, put half of the projected $11 million CAD savings from the U.S. tax cuts into better benefits for its technicians. It increased vacation and holiday pay for commissioned repairers, and it doubled its employer match and shortened vesting on repairers' 401(k)s.
"We're not out of the woods" on the tech shortage, but the Boyd Group made enough progress to post the kind of results it did in the fourth quarter, CEO Brock Bulbuck told investors in March. More technicians meant the company could convert a repair backlog to sales, he said.
Finally, some states are requiring employers to either offer a retirement plan or facilitate employees direct-depositing part of their paycheck into a state-developed option.
The latter isn't necessarily onerous on an employer, at least based on our exploration of California's system. However, "it's gonna stand out" if your business only facilitates the employee-funded CalSavers option while a competitor offers a plan featuring an additional employer contribution, Pickel told us last month.
Sign up for the SCRS webinar here.
And speaking of events, have you posted your group's events yet to our free interactive industry calendar? It's totally free and can lead to your event appearing on the RDN home page. Submit a new event here; give it a business day or two for our staff to confirm it's not spam and approve it.
More information:
"SCRS Announces 401k Retirement Solutions Webinar"
Society of Collision Repair Specialists, June 18, 2019
Registration for July 18 webinar on SCRS 401(k) Retirement Solutions
Images:
The Society of Collision Repair Specialists booth at SEMA 2018 is shown. (John Huetter/Repairer Driven News)
A Collision Repair Education Foundation and I-CAR 2016 survey found retirement offered at less than 60 percent of responding shops. (Provided by Collision Repair Education Foundation/I-CAR)
Collision repairers might not be able to stop technicians from jumping ship — or failing to apply in the first place — without sweetening the deal for employees, based on the results of a survey of nearly 200 collision sector businesses Raymond James Canada and Supplement Advisory released in May 2019. (Provided by Raymond James Canada, Supplement Advisory)
Share This: