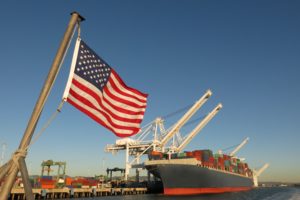 Lack of OEM warranty on a grey-market part could constitute a "material difference" that would be grounds for trademark infringement litigation, an intellectual property attorney said this month.
The comments by Boston-based Burns & Levinson LLP partner Mark Schonfeld and prior federal case law are interesting food for thought amid the debate over the classification of new OEM parts sold outside of the authorized dealership channel.
The Collision Industry Conference Parts and Materials Committee which has been tackling the question, in April described having reached an impasse.
According to Co-Chairman Aaron Schulenburg (SCRS) in April, the committee was in agreement on the definition of a new OEM part: One made for or by the OEM for the specific market that was sold through the authorized OEM supply channel, warrantied by the OEM, and still in the original OEM packaging.
But when some, but not all, of these criteria were met, should the part be communicated as new OEM? That's the question, according to Schulenburg in April.
The state of California is also examining the issue after reiterating that parts descriptions like "Opt-OE" are unacceptable on estimates. It has said that under California law, OEM parts sold by unauthorized distributors and lacking an automaker's warranty can be called OEM, but this could change under a new proposed regulation.
Based on our conversation with Schonfeld and federal case law, selling such parts might pose risks on Lanham Act grounds. (As always with these kinds of articles, we point out that Schonfeld's comments and our analysis aren't meant to be legal advice. Consult with a qualified attorney licensed in your state before taking any legal action.)
Supreme Court rulings block a company from using copyright and patent law to check the unauthorized importation and resale of their products. However, a company can still pursue legal action against such unapproved distribution on Lanham Act trademark grounds, said Schonfeld, whose expertise includes the grey market.
He called it "clear" that if a "material difference" exists between the authorized and grey-market good, a manufactuer has a good chance of stopping the latter's sale.
"Using trademark law, the successful plaintiff can obtain an injunction against the defendant's gray market activity and recover substantial damages," Schonfeld wrote in a 2016 article for the American Intellectual Property Law Association. "This method, therefore, can provide a potent weapon against the gray market."
The issue involves the potential for consumer confusion of the grey market part with the authorized part, which could affect their perception of the trademarked brand, court rulings and Schonfeld's column indicate.
"Every product is composed of a bundle of special characteristics," the First Circuit Court of Appeals wrote in its 1992 Societe Des Produits Nestle v. Casa Helvetia grey market ruling. (Schonfeld called that case "seminal.") "The consumer who purchases what he believes is the same product expects to receive those special characteristics on every occasion. Congress enacted the Lanham Trade-Mark Act to realize this expectation with regard to goods bearing a particular trademark. The Act's prophylaxis operates not only in the more obvious cases, involving the sale of inferior goods in derogation of the registrant's mark, but also in the less obvious cases, involving the sale of goods different from, although not necessarily inferior to, the goods that the customer expected to receive."
Kia and Hyundai Construction cases
Schonfeld discussed precedent for such litigation in a 2016 article for the American Intellectual Property Law Association. Notably, he cited Kia v. MPA Autoworks, in which Kia sued third-party distributors who allegedly sold its parts to dealerships.
"Defendants advertised these parts as being new and genuine Kia parts," U.S. Minnesota District Court Judge Donovan Frank wrote in a 2009 denial of the defendants' motion for summary judgment against Kia. (Frank also denied Kia's motion for summary judgment against the defendants, and the two sides ultimately settled before the case went to trial.)
The Lantham Act prohibits describing products in a way that "is likely to cause confusion, or to cause mistake, or to deceive as to the affiliation, connection, or association of such person with another person, or as to the origin, sponsorship, or approval of his or her goods, services, or commercial activities by another person."
Frank in denying the defendants' motion for summary judgement quoted the Nestle v. Casa Helvetia ruling to note "'a material difference between goods simultaneously sold in the same market under the same name creates a presumption of consumer confusion as a matter of law.'"
"The material difference between the authorized goods and the gray goods need not be an enormous difference—a single or small difference is sufficient to trigger a Lanham Act violation," Frank wrote. For grey-market cases, courts look at two items, according to Frank:
(1) were the goods not intended to be sold in the United States; and (2) are they materially different from the goods typically sold in the United States? Once a plaintiff establishes a material difference, the burden shifts to the accused infringer to establish by a preponderance of evidence that the difference is not the kind that consumers, on average, would likely consider in purchasing a product.
Frank ruled that a difference in warranties counted as a material difference, as could differences in "aesthetics" and "labeling."
"Defendants recently began offering a limited parts replacement warranty for their parts which are damaged but have not yet placed in any automobiles," Frank wrote. "In contrast, KMA offers three types of warranties with the cars and parts it sells: (1) a basic warranty, (2) a power-train warranty; and (3) a genuine Kia replacement parts and accessories warranty. After carefully reviewing the parties' warranties, the Court concludes as a matter of law that the KMA warranties are unambiguous. Specifically, the Court concludes that the KMA warranties cover genuine Kia new or remanufactured replacement parts and Kia Accessories purchased from KMA and sold by an Authorized Kia Dealer. As explained earlier, a single or small difference is sufficient to trigger a Lanham Act claim. Based on the foregoing, the Court concludes that KMA has met its burden of establishing that there is a material difference between KMA's parts and Defendants' parts, namely the material difference is that Defendants' parts lack KMA's warranty."
This could be a critical point. Recently, Toyota also said its warranties don't apply when its parts are distributed outside of authorized domestic or foreign channels. Hyundai in the ongoing grey-market auto parts case Hyundai v. Direct Technologies International said it won't warranty foreign-market parts imported into the U.S.
According to Frank's summary, the defendants in the Kia case argued that "the warranty difference is not relevant because dealers are not confused about the parties' differences in warranties because Defendants take explicit steps to ensure that dealers know that they cannot receive warranty reimbursement or credit from KMA for parts dealers purchase from Defendants. The crux of Defendants' argument is that the dealers are the only relevant consumers, not the end users or car owners, and that there is no evidence in the record to show that there is any confusion by the dealers about the parties' warranties."
However, Frank wasn't convinced. "End-users or car owners, however, may very likely find the differences in the parties' warranties to be relevant when they are purchasing replacement parts," he wrote.
He cited Hyundai Construction Equipment v. Chris Johnson Equipment (a case Schonfeld also mentioned in his article), in which the Northern District of Illinois granted summary judgment on behalf of the Hyundai sister company against a grey-market vendor.
"As stated by the Seventh Circuit in R.J. Reynolds, the question is whether there is a 'potential to mislead or confuse' and not whether there is actual confusion and the question calls for an objective answer, i.e., the average consumer," Judge Harry Leinenweber wrote in 2008. (Emphasis his.) "While it may have been Johnson's intention to warn all of his customers that they were buying the Korean version of the equipment this would not protect subsequent customers who may purchase the equipment from Johnson's customers. Thus, the record here conclusively establishes that there are material differences between the equipment Johnson imported and the equipment distributed by Hyundai in the United States and Canada."
Leinenweber in 2009 awarded Hyundai $980,141.63 of Chris Johnson Equipment's gross net profits and permanently barred the vendor from "importing, selling, marketing and/or advertising, and/or purchasing from other than an authorized Hyundai U.S.A. dealer, 'new,' 'brand new,' 'unused,' 'zero hours,' or 'slightly used' Hyundai heavy construction equipment."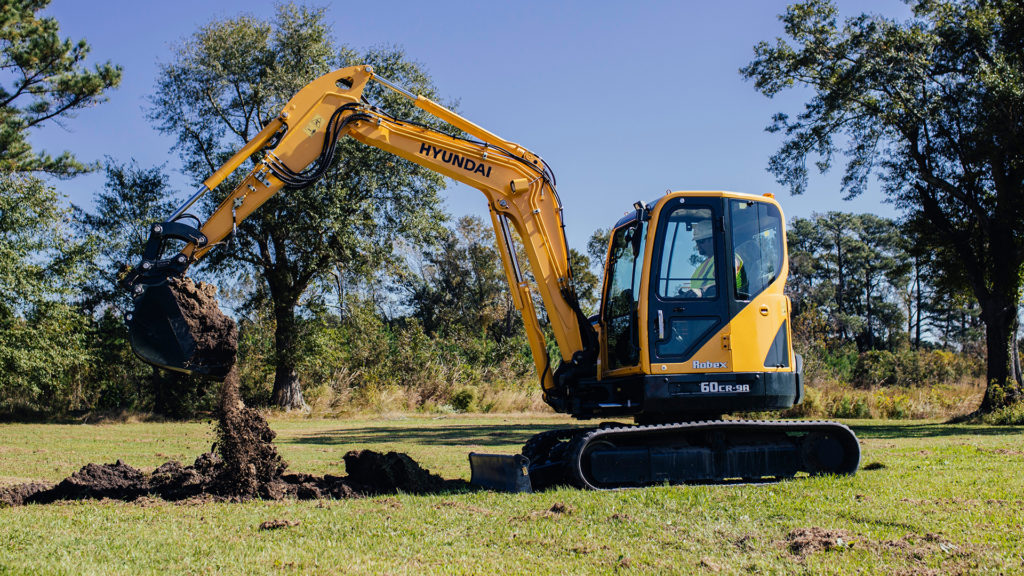 Material differences
A material difference "doesn't have to be a major physical difference," Schonfeld said. A different ingredient or weight can matter. A difference in packaging can also constitute a material difference, he said.
Recent years have seen courts including "non-physical differences" such as quality control processes or warranties, he said. For example, if an imported part from Europe lacks the quality control of one intended for sale in the U.S., that could be a material difference, according to Schonfeld. Different wiring or software in a part from abroad could count as a material difference, he said.
Schonfeld said a grey market distributor might have an interesting argument against a material-difference Lanham Act claim if the distributor offered a better warranty than the manufacturer. However, this had yet to be tested in court, and grey market vendors subject to litigation typically aren't the kind of major retailers who could outwarranty an OEM, he said.
(On this point, it is interesting to note the First Circuit Court of Appeals in Societe Des Produits Nestle v. Casa Helvetia also wrote, "Even if an infringer creates a product that rivals or exceeds the quality of the registrant's product, the wrongful sale of the unauthorized product may still deprive the registrant of his ability to shape the contours of his reputation.")
"Any deception in the description" can be grounds for trademark claims, Schonfeld said. An "even slightly used" product sold as new could be materially different enough to challenge, he said.
Some domestic dealerships will also sell parts outside of the authorized OEM-dealership-repairer supply chain. Schonfeld said a product doesn't need to be imported to be eligible for Lanham Act litigation. (He also said OEMs could bar unauthorized wholesale sales under dealer contracts if they wished, and if an automaker doubted this, "you can send that OEM to me.")
He pointed to Beltronics v. Midwest Inventory Distribution et al. In 2007, the Tenth Circuit Court of Appeals in ruling for Beltronics defined "gray market" as foreign goods imported to the U.S. but applied the Lantham Act policy to what were domestic goods (radar detectors) allegedly bought from distributors and sold on eBay as new without Beltronics' consent.
"The rationale in gray goods cases applies with equal force in this context," the court wrote. "Thus, we agree with the Third and Eleventh Circuits that the rule 'is not limited to gray goods cases.'"
The Tenth Circuit had quoted the Third Circuit in Iberia Foods Corp. v. Romeo, in which the court wrote, "The scope of the action is not limited to gray goods cases, however. The same theory has been used to enjoin the sale of domestic products in conditions materially different from those offered by the trademark owner."
"But (Beltronics) is not the only case where the material differences rule was applied to domestic products," Schonfeld wrote in an email Wednesday. "There are others."
Asked if the end consumer obtaining the infringing part could be sued, Schonfeld said "in theory" a business might have a claim, but typically companies won't pursue such actions for business and practical reasons. In France, end buyers are held liable for buying counterfeit goods, but there has been "almost no cases" in America, he said.
In this vein, Schonfeld confirmed that a body shop as well as the distributor could also be sued for trademark infringement.
We asked about a situation where the material difference is one the end consumer would never see. After all, a consumer generally doesn't get to see a component until it's been removed from packaging and installed on a vehicle. Such situations also lend themselves to the argument that the body shop selecting the part was a more sophisticated customer than the end user.
"It would be an interesting case," Schonfeld said. The litigation could be more difficult for an OEM, but there could still be a case, he said.
The desire and ability to stop grey market behavior varies between companies, Schonfeld said.
Sometimes, a company might prefer the increased sales generated from its distributors ordering additional parts to sell on the grey market, he said. Sometimes, a company might have standardized its parts to such a degree globally that no material differences exist between wares in different nations, he said.
Schonfeld said Kia and Hyundai were "very active" in fighting grey market goods, while other OEMs weren't as active.
More information:
"Stopping The Sale of Gray-Market Medical Devices"
FDA Flash! American Intellectual Property Law Association FDA Committee blog, Nov. 29, 2016
Images:
Material differences in OEM parts imported and sold in the grey market can open up the vendor to Lanham Act litigation. (AmyLaughinghouse/iStock)
The Kia logo appears on the back of a 2019 Kia Forte. (John Huetter/Repairer Driven News)
A piece of Hyundai construction equipment is shown. (Provided by Hyundai Construction Equipment Americas)
Share This: