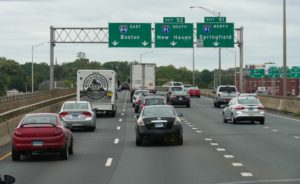 Judge delays ruling in Mass. 'Right-to-Repair' suit
By on
Announcements
A federal judge has extended until no later than Nov. 2 his deadline for a ruling in a lawsuit brought by automakers over an expanded "Right to Repair" law overwhelmingly approved by voters in November 2020.
U.S. Massachusetts District Court Judge Douglas Woodlock had been scheduled to issue his ruling in Alliance for Automotive Innovation v. Healey by Sept. 20. He wrote that "the competing demands of other matters, at a time of resurgence in Covid infections under continued pandemic conditions when the court generally and my individual session have attempted to reconstitute to resume orderly in person proceedings, especially when coupled with chambers staff transitions," convinced him that the extension was needed.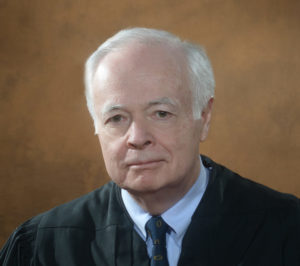 Woodlock asked Massachusetts Attorney General Maura Healey, representing the state, "to make a Final Further Modified Stipulation to adjust the relevant date necessary for an extensive period of consideration in support of a fully satisfactory opinion until no later than November 2, 2021, bringing this case to an appealable final judgment."
The Alliance for Automotive Innovation (AAI), the trade group representing virtually all of the nation's automakers, sued the state of Massachusetts over the "Right to Repair" law, which adds a standardized OBD-II requirement that would trump existing Massachusetts Chapter 93K(d)(1) "Right to Repair" language regarding diagnostics access.The Alliance has asked the court to "permanently enjoin enforcement" of the law.
"Notwithstanding anything in the preceding paragraph, motor vehicle owners' and independent repair facilities' access to vehicle on-board diagnostic systems shall be standardized and not require any authorization by the manufacturer, directly or indirectly, unless the authorization system for access to vehicle networks and their on-board diagnostic systems is standardized across all makes and models sold in the Commonwealth and is administered by an entity unaffiliated with a manufacturer," Section 2 of the law states.Section 3 requires any OEM with a telematics system to an "inter-operable, standardized and open access platform across all of the manufacturer's makes and models" independent repairers could use.
During a June hearing, Woodlock, Healey and a lawyer for AAI explored if it would be acceptable for Woodlock to drop the model year 2022 deadline for compliance built into the law, and whether the entire law should be struck. Automakers have maintained that the statute is preempted by federal law, and cannot reasonably be met.
Woodlock has also explored whether halting OBD-II authorization and deactivating telematics would be acceptable solutions for automakers to temporarily comply with the law.
Healey's office has so far postponed enforcement of the law while the court case plays out.Automakers said the law should be thrown out for being impossible to comply with given a timeframe even supporters knew was unrealistic.
Woodlock has been unwilling to consider striking the timing section and leaving the rest of the law intact, because this "piece of legislation by the people" should represent what the voters approved.
More information:
Mass. voters approve telematics data access in new 'Right to Repair' push
Mass. 'Right to Repair': Trade groups plan 'REPAIR Act'; OEMs turn to courts; CCC analyzes
Mass. 'Right to Repair' advocates confident they'll overcome federal OEM lawsuit
OEMs, Mass. AG file briefs ahead of closings in 'Right to Repair' trial
Share This: