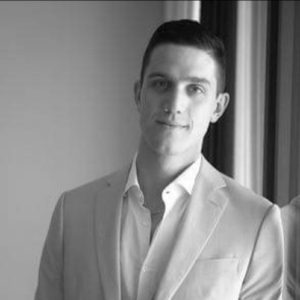 Body shops are missing most of the required advanced driver assistance systems (ADAS) diagnostic operations and calibrations required on vehicles that arrive for collision repair, and need to integrate OEM procedures into their workflow, Nick Dominato, Repairify's senior vice president of product, said during a webinar on Tuesday.
"We've got a huge influx of vehicles being produced with emergency braking systems" and other ADAS technologies, Dominato said, "and the collision industry is not ready for it. We're not up to snuff yet, and it really does matter."
The 45-minute webinar, "ADAS Trends: Implications for the Future of Diagnostics & Calibrations," was presented by the Collision Industry Electronic Commerce Association (CIECA).
Dominato pointed out a number of trends that shops need to be aware of, including the rapidly increasing adoption of ADAS technology and a general broadening of circumstances under which OEMs require calibration of units.
Data from the National Highway Traffic Safety Administration (NHTSA) shows that OEMs are making "Herculean efforts" to meet their commitment to make autobraking standard equipment by 2022, Dominato said.
"Two-thirds of the vehicles shipped today have at least automatic emergency braking," he said. Ford, for example, has raised the percentage of AEB-equipped vehicles from 6 percent in 2017 to 91 percent in 2020.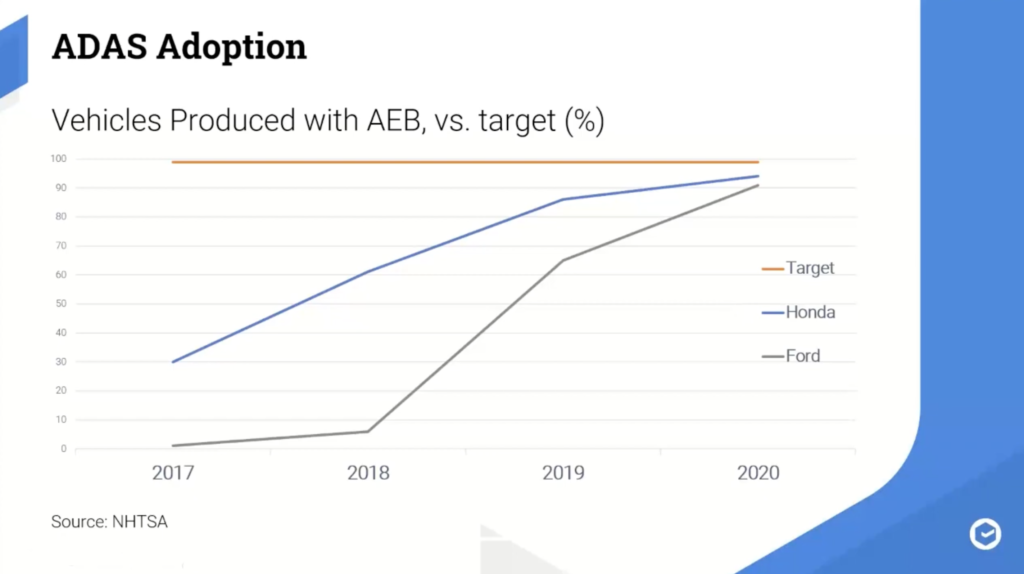 The rising number of AEB-equipped vehicles arriving at collision repair shops translates into a rising number of ADAS calibrations, yet analysis shows that only one in three 2020 vehicles that needs a calibration is actually getting one, Dominato said.
"Roughly speaking, about three-quarters of the vehicles being sold in model year 2020 have AEB, but only about 12 percent of those same model year 2020 vehicles being repaired had a calibration entry" on their appraisals, he said, citing CCC data.
"What does that mean on the collision side? It means that only one in six model year 2020 vehicles have an ADAS calibration — 12 percent of those vehicles being repaired have an ADAS calibration." And yet, an analysis of estimates run by shops through Repairify's adasThink platform shows that "three in six should be calibrated."
In other words, "If you've got a model year 2020 vehicle, it's about a 50-50 chance that that [vehicle] is going to require at least one ADAS calibration. Unfortunately, the actual number is about 12 percent," he said.
The call for diagnostics and calibrations is only likely to grow, Dominato said, as OEMs adopt ever-broader requirements and tighten their control over vehicle diagnostics.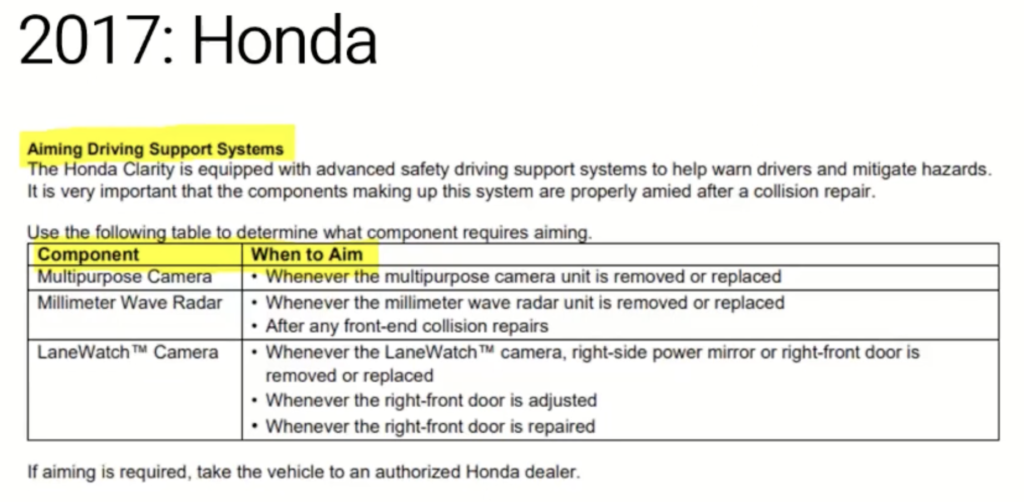 He cited examples from Kia, Nissan, Honda and GM, showing more and more circumstances under which the OEMs require system calibrations. In 2017, for instance, Honda required calibration of its camera only when the unit had been repaired and installed. By 2021, Honda had added a number of other conditions that would trigger a calibration, such as the removal and replacement of the windshield, or a collision requiring significant structural repair.
"I think that's going to be a trend that's going to continue with other OEMs, as they reassess, 'Is just removing and installing the sensor sufficient to guarantee the proper working of these sensors, or do we need to be concerned, especially in the collision context, with harder kinds of hits?'" Dominato said.
The changing landscape calls on repairers to be certain they're always relying on OEM service information to know when calibration is required, he argued. Typically, ADAS failings will not set diagnostic trouble codes; a bracket holding a sensor might be bent enough to prevent the sensor's proper operation, yet look undamaged to the naked eye.
Beyond that, ADAS diagnostics will be different not only between OEMs, but for different nameplates, models and model years of the same OEM.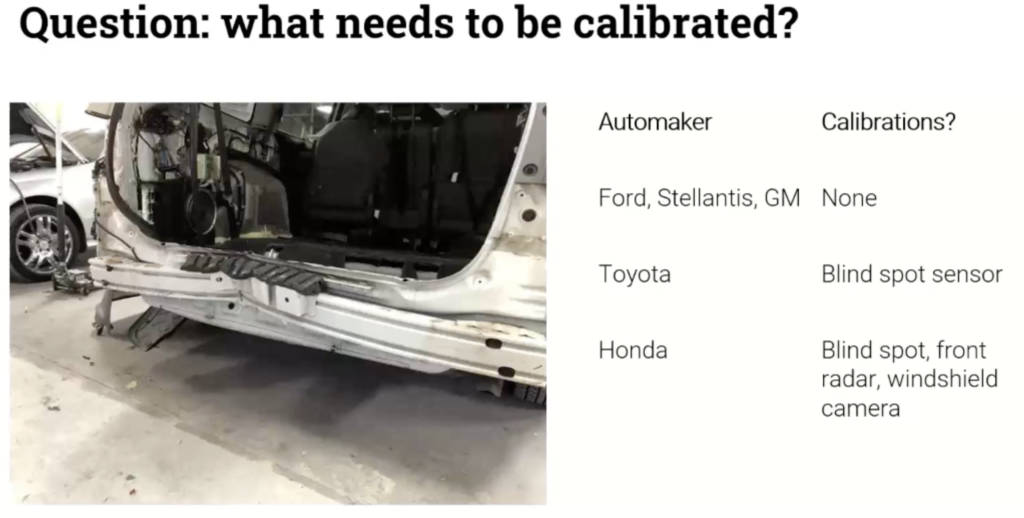 Two vehicles with similar damage can have "wildly different calibration requirements, depending on what that badge is on that grille in the front," Dominato said. "You're not going to know with the scan tool, you're not going to know by looking at the damage on the vehicle. You've got to do the research."
A missed calibration has the potential to have a significant impact, he said. As an example, he showed the results of an IIHS study of the effect of improper camera alignment on the autobraking system of a 2016 Honda Civic.
In the first instance, the Honda was driven toward a target at 25 mph. The system warned of the target at 124 feet, began applying the brakes at 53 feet, and came to a full stop before hitting the target.
In the second instance, with the camera misaligned by just six-tenths of one degree — a misalignment too small to be noticed by the human eye — the Civic did not warn of the target until it was 102 feet away. Automatic braking began at 32 feet, and the car hit the target at a velocity of 20 mph.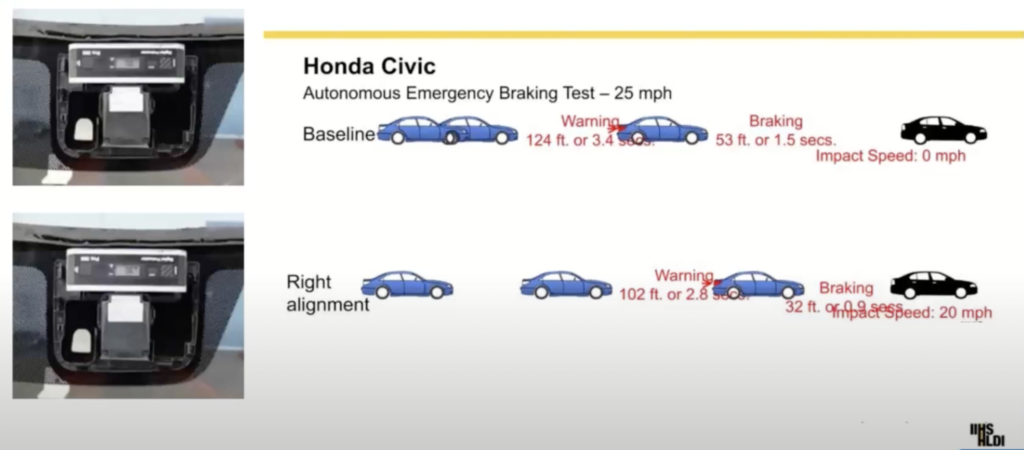 "Does it matter? Does doing all these ADAS calibrations affect the functioning of the sensors? There have been a number of these case studies, and the answer is always a resounding, 'Yes, it does matter,'" Dominato said.
He recommended "making ADAS a part of the process" when a vehicle comes in for collision repair, making sure that the estimator or blueprinter pulls the correct OEM procedure. "You can't rely on a scan tool or a technician to tell you when a sensor is out of line or needs calibration," he said.
The insurance industry, too, can play a role in making sure that all of the correct diagnostics are performed. Photo-based, artificial intelligence (AI)-based platforms that are capable of writing line-level estimates can pull a vehicle identification number and determine what's required.
"That's possible today," Dominato said. "We can do it on the repairer side, and we can do it on the insurer side as well, with the tools we already have available, and the technology we already have available. It's very exciting."
Images
Featured Image: Nick Dominato, Repairify Senior Vice President of Product leads webinar on ADAS trends and implications (Provided by CIECA)
More information
Repairers urged to push insurers to pay for ADAS system calibration
Last 'Who Pays for What?' survey of 2021 on scanning and calibration
CCC reports on most common calibration line items as average fees rise
Images
A graph shows rapid progress made by Ford and Honda in reaching the target of making automatic emergency braking standard equipment. (Courtesy of Repairify)
Honda factory documentation shows how the OEM has broadened the requirement for ADAS calibration between 2017 and 2021. (Courtesy of Repairify)
Similar damage to the rear portion of a vehicle would call for different calibration requirements by six OEMs. (Courtesy of Repairify)
A graphic demonstrating the dramatic reduction in the effectiveness of AEB on a Honda Civic when the camera is misaligned by less than one degree. (Courtesy of Repairify)
Share This: