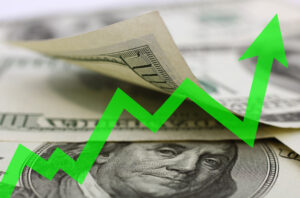 USAA CEO, other top executives rake in millions; Auto insurance companies seek added rate hikes
By on
Insurance
Nonprofit San Antonio Report found in recent Nebraska Department of Insurance filings that USAA CEO Wayne Peacock earned at least $1.9 million in 2021.
Peacock was one of more than 20 USAA executives whose salaries were disclosed in annually required DOI filings, according to San Antonio Report, which added up to a total of about $24.5 million in compensation.
"Peacock's total compensation from USAA is likely higher, as the figures the company reports to Nebraska do not include salaries from its banking and investment divisions, which represent a smaller but still significant portion of the financial giant's revenue stream," San Antonio Report wrote.
Peacock's reported insurance-related compensation dropped by nearly $17,000 from 2020, likely the result of a decrease in a category labeled "other compensation," according to San Antonio Report.
USAA declined to give further explanation to the nonprofit. "We consider USAA compensation information to be competitive, confidential and proprietary," a spokesman said.
Filings also showed the following salaries for other USAA executives, according to San Antonio Report:
Around $3.5 million to Daniel Sean McNamara, president of the Financial Advice & Solutions Group;
About $1.4 million to Randy Termeer, general manager of auto insurance at USAA Property and Casualty Insurance Group;
$1.2 million to Neeraj Singh, the executive vice president and chief risk officer and
Nearly $1.2 million to Brandon Carter, president of USAA Life Insurance Company.
Rate increases
Repairer Driven News found no recent reports of auto insurance rate increases by USAA on Monday, but in its most recent annual report, which was for 2020, the company states its almost $4 billion earned net income "allowed us to significantly increase dividends to our auto policyholders… to $1.3 billion."
The dividends increase was possible because policyholders drove less and had fewer accidents during pandemic shutdowns, according to the report.
"Despite significant headwinds from low interest rates and the macroeconomic environment, revenues increased almost 2% from the prior year. The growth was driven by a solid 6% improvement in insurance premiums earned combined with the impact of the sale of the assets of IMCO to Schwab."
Rate hikes shouldn't come as a surprise to policyholders as the U.S. economy is grappling with the highest inflation percentage increase over a 12-month period since 1982 reaching 7% by the end of December, according to the annual Consumer Price Index. Global supply chain constraints caused by the COVID-19 pandemic have played a large role in the prices of most goods and services going up.
"We're seeing inflation affect the cost of everything, and insurance is one of them," Experian Senior Director of Consumer Education and Advocacy Rod Griffin told The Herald Bulletin. "When you look at things like the cost of replacement parts, things like low inventory — demand is high but supply is low — all of those things affect the cost of replacement that insurance companies have to pass on to the consumer."
The cost of raw materials going up, parts and chip shortages as well as supply chain issues including cargo ships backlogged at Los Angeles and Long Beach ports all led to the inflation hike.
Collision repair shop owners are facing rising commercial insurance, parts, material, shipping, and utilities costs as prices adjust for inflation. CCC Intelligent Solutions Senior Director and Industry Analyst Susanna Gotsch told Repairer Driven News in January that insurers have seen the cost per claim rise sharply over the last two years.
The American Property Casualty Insurance Association (APCIA) attributes auto insurance rate increases to labor shortages as well as the cost of vehicle repairs and rental cars going up. Both Progressive and State Farm saw net income drop in 2021 and hiked their rates.
Auto insurance has been "particularly impacted" by increases in prices for new vehicles, which rose 11.8% in 2021 – the largest increase since 1975, according to APCIA. Prices for used vehicles also rose a record 37.3%.
Fortune reports that some auto insurers In Texas plan to raise rates by more than 20% on average statewide, according to the Texas Department of Insurance, and GEICO increased premiums in Arizona by 8%.
GEICO also raised auto rates in Illinois by 6.4%, which the company notes in its DOI filing that the proposed base rate changes vary by coverage and risk group.
"Beginning in March 2020, losses in Illinois were significantly impacted by actions taken to limit the spread of COVID-19," GEICO wrote in its filing memo. "Expansion of work from home, shelter-in-place orders, and lack of travel led to significant decreases in frequency. With the vaccine rollout and lifting of pandemic restrictions, we are seeing frequencies continue to rise closer to pre-COVID levels. Therefore, the actual loss experience since 2020 is not indicative of what we expect to see in Illinois by the effective date of this filing. Therefore, we are applying a COVID adjustment to our 2020-2021 losses to produce indications that are actuarially sound and representative of our rate need
during this future time period. …For each coverage, we calculated an adjustment to bring our data to pre-COVID levels."
Insurance Business found that State Farm, Allstate, and Progressive have filed for rate increases in Illinois ranging from 4.8% to 12%. Allstate told investors on March 17 it will continue to raise rates in response to increased loss ratios. Since the fourth quarter of 2021, the carrier has received approval for 41 rate increases averaging 7.8% each across 34 locations.
The Zebra reports that policyholders in Louisiana, Michigan, and Florida have the highest auto insurance premiums with average rates between $2,425 and $3,265. That's compared to U.S. News & World Report's study that states the average annual rate of car insurance in the U.S. is $1,321 based on data from USAA, GEICO, State Farm, Travelers, Progressive, Nationwide, American Family, Farmers, and Allstate.
IMAGES
Featured image credit: Aslan Alphan/iStock
More information
Gerber reports securing rate increases from insurers, says it expects more
Share This: