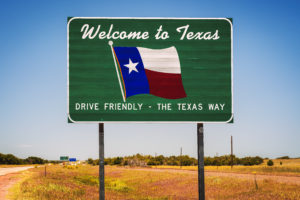 Experts are renewing calls for the right to appraisal in Texas, where they say unfair insurance payouts are costing families thousands and undermining safety.
"The appraisal is the guardrail for indemnification," Robert McDorman, a leading public insurance adjuster and appraiser, told Texas Watch. "If we don't have appraisal on these repairs then this will become an even bigger safety issue than it is. If it gets to the point where no one is looking at the proper repair methodology when the repair professional and insurer are at odds over the proper way to fix this car, that will be the nail in the coffin for the safe roadways of Texas."
McDorman was in conversation with public policy watchdog Ware Wendell, who has joined him in pushing for legislation that would make the right of appraisal a required clause in Texas insurance policies.
Most Texas car insurance policies include an appraisal clause that allow policyholders to obtain a third-party appraisal when there's a dispute over the cost to repair or replace a car. However, a major insurance carrier removed the right to appraisal clause in the state and some fear it will open the floodgates for other insurers to follow suit.
McDorman, managing director of Texas-based Auto Claim Specialists, said he's observed significant payment undercuts among the driver's he has worked with. On average, he said insurance companies are underpaying drivers by an average of $3,800 for repairs.
The discrepancy is often accounted for by insurers using the cost of non-OEM replacement parts to calculate the bill. However, appraisers have said that failing to repair cars with manufacturer-recommended parts could cause mechanical and safety issues.
A tool for fair negotiations
Appraisals are a way for drivers to ensure their vehicles are returned to the original state after a crash, McDorman said.
"I'm not advocating that every claim should go through appraisal," he said. "That's not what I'm saying; what I'm saying is that whenever the numbers are wrong and the repair methodology is in dispute, that's a safety issue. Appraisal is the mechanism that should be on it."
 Wendell said unfair payouts could also put an unnecessary financial burden on families.
"The amount of money that we're talking about here is really important for working families," he said. "But if you were having to litigate those claims, if you're having to take those cases all the way through court on a $5,000 underpayment, it can be very difficult sometimes to get an attorney to help you because you know they're going to have to take potentially a portion of that as part of their payment. And so you're really left to your own ends in terms of trying to negotiate with the insurance company."
He said it's up to lawmakers to make the change.
"It's very important for the Texas Legislature to step in and to step up on this issue," Wendell said. "A lot of people don't know they think that the federal government regulates everything. But when it comes to insurance, actually the states are the regulators of the business of insurance. And so we need state lawmakers this legislative session to step up and to say, if you get into a wreck, you should have the right to take your dispute through appraisal. If you can't get to an agreement on your own with the insurance company on what the amount of the loss should be."
(Proposed) change on the way
A new bill introduced this month by a Texas state representative could address his concerns. 
Rep. Travis Clardy (R-District 11)'s HB1437 seeks to amend the state's insurance code to ensure the accuracy of repair estimates within Texas auto policies.
The bill aims to ensure insurance estimates are a true reflection of the actual cost of repairs. Under the proposed new legislation:
Personal auto insurance policies would be required to contain an appraisal procedure that complies with the insurance code's amendments;

The insurance company and insured person could demand an appraisal within 90 days of the proof of loss;

Both the vehicle owner and insurance company would be required to appoint "competent appraisers"; and

If those appraisers could not agree on the amount of loss, they would select a mutually agreed upon umpire to determine the true cost of repairs.
The bill is consistent with recommendations in January from the Texas Office of Public Insurance Council (OPIC) that the right to appraisal on insurance claims be a mandatory part of policies.
Those seeking to reach their representatives or show their support for the proposed language can do so here. Safe repair advocates will gather at the Texas Capitol February 23 at 10 a.m. to support legislation advocating safe auto repairs.
Images:
A Texas welcome sign. (miroslav_1/iStock)
Share This: