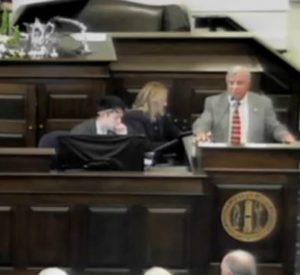 Comments by the only representative to publicly speak Wednesday against New Hampshire House Bill 664 reveal the kind of thinking collision repairers might need to overcome if they wish to enact legislation requiring insurers reimburse OEM repair procedures.
"No insurance company, agent, or adjuster shall knowingly fail to pay a claim to the claimant or repairer to the extent the claimant's vehicle is repaired in conformance with applicable manufacturer's procedures," the heart of House Bill 664 states. "Notwithstanding any statements or recommendations contained in the manufacturer's procedures relative to the use of parts, governance of the use of any and all parts, in the course of an insurer-funded repair shall be solely dictated by RSA 407-D:3-a and not by a manufacturer's recommendations or procedures."
Despite HB 664 having cleared the New Hampshire Legislature easily with what a sponsor called "a bipartisan wave," Republican Gov. Chris Sununu vetoed it Aug. 15. On Wednesday, the House failed to get the necessary two-thirds vote to override the veto. It put an end to the only one of numerous repair procedure bills this session to reach a governor.
Rep. John Hunt, R-Ringe, took the floor to oppose the bill twice during the proceedings Wednesday. He offered four arguments that repairers and OEMs hoping to pursue similar legislation next session might need to be prepared to address. (Parts were notably not one of them, and the bill does exempt parts decisions from its OEM procedure adherence requirement.)
Granted, partisan politics rather than Hunt or other opponents' arguments might have led to the veto being sustained. The vote Wednesday was 241-132, with 128 Republicans and just 4 Democrats voting to uphold the veto. On the other hand, the four Democrats all voted for HB 664 when it initially cleared the house 242-105 in March.
But supporters of OEM repair procedure bills should be cognizant of the other cases that can be made by opponents after the parts issue is defused. They'll need to overcome them to sway lawmakers.
Hunt could be one of those able to be swayed. Rep. David Love, R-Derry, who spoke on the House floor Wednesday in support of the bill, said in an interview Friday Hunt seemed "definitely moved" by Love's account of an insurer refusing to cover work on his daughter's vehicle.
Love said Hunt was interested in refining the legislation next session, and "maybe we can get something done. … He seems like a decent guy."
Argument 1: No consumer complaints
Love offered a dramatic account on the House floor Wednesday of how an insurer's refusal to pay for a $300 test required in the OEM procedures left his daughter's 2017 Honda Civic stalled in 80 mph traffic.
Love clarified in an interview Friday that the insurer refused to pay for a scan in the $275-$330 to determine the cause of the stall. He said the insurer refused to go to even "step one" to investigate the topic.
"That is outrageous," Hunt said Wednesday of Love's account during the floor proceedings. However, in all of the hearings and discussion, "no one has ever said that any New Hampshire insurance company has refused to pay for such a service," he said.
Hunt said he hoped Love reported the issue to the New Hampshire Insurance Department — but "I guess you didn't," for lawmakers never heard about it.
Rep. Christy Bartlett, who like Hunt sits on the House Commerce Committee that studied the bill, challenged Hunt's account of the committee proceedings.
"We had hours of testimony that was very different than what you're saying here," Bartlett, D-Concord, asked Wednesday. "… Were you there for all of the testimony?"
Hunt said he was, and argued that no consumer complaints were among them.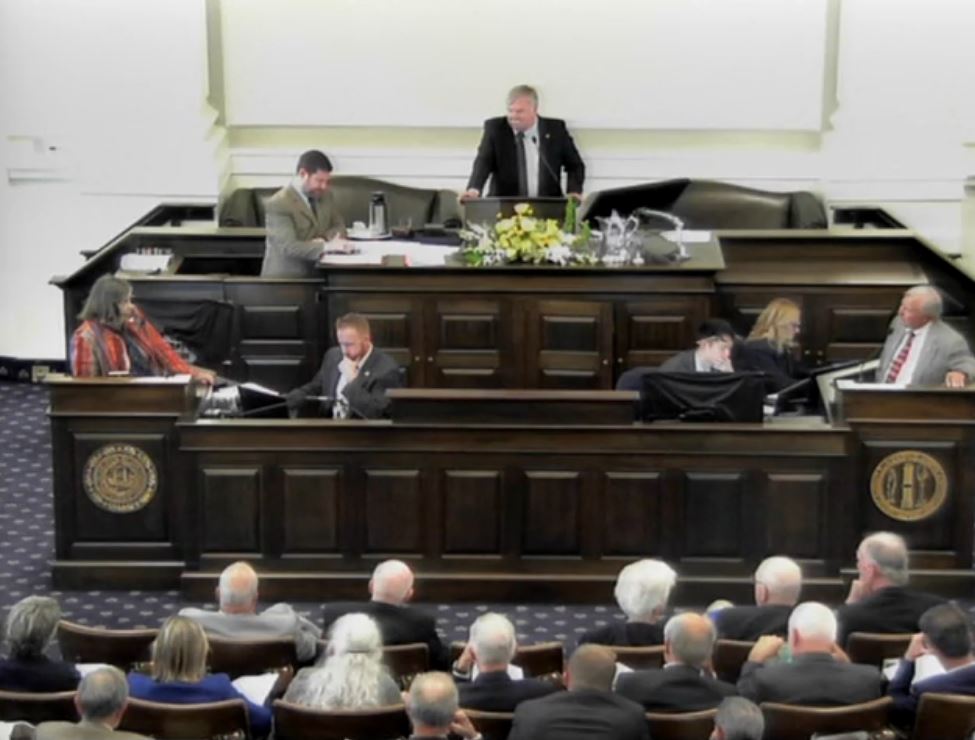 Insurance Commissioner John Elias made a similar point in an Aug. 30 New Hampshire Union Leader op-ed supporting the veto.
"However, no proof of safety concerns was offered at any of the hearings on this bill," he wrote. "The Insurance Department has reviewed over four years of consumer service data, and we did not find any complaints about the safety of a vehicle following a repair."
The Alliance of Automotive Service Providers, Automotive Service Association and Society of Collision Repair Specialists in a counterpoint pointed out the absurdity of expecting laymen to know if their vehicle is safe or to disassemble their vehicles looking for errors.
Sponsor Kermit Williams, D-Wilton, also told the House on Wednesday that the committee heard multiple stories about shops that eat the cost of repairs the insurer wouldn't pay because the repairer knew "the car was not properly fixed without them."
However, shops can educate consumers about OEM repair procedures and alert the vehicle owner when an insurer refuses to pay for the work clearly delineated there in black and white. (In the case of Love's daughter's Honda, the dealership managed to get the work done under a warranty given the newness of the vehicle, he said. The family didn't have to go out-of-pocket.)
The vehicle owner is the actual customer, not the insurer, and the consumer is the one who contractually (assuming you have a contract) owes you the price of the repair. Billing the consumer for the agreed-upon work and then letting them fight for reimbursement from the carrier and file their own complaint to the DOI sounds harsh. But it's what seems to happen with health insurance, and it might be the only way to demonstrate there's truly a consumer problem to lawmakers and insurance regulators.
Body shop complaints can also be passed off as a cash grab by opponents, rightly or wrongly.
Hunt called the issue of unsafe cars ordered by insurers a "red herring" and said "this bill is simply about paying auto body shops more money."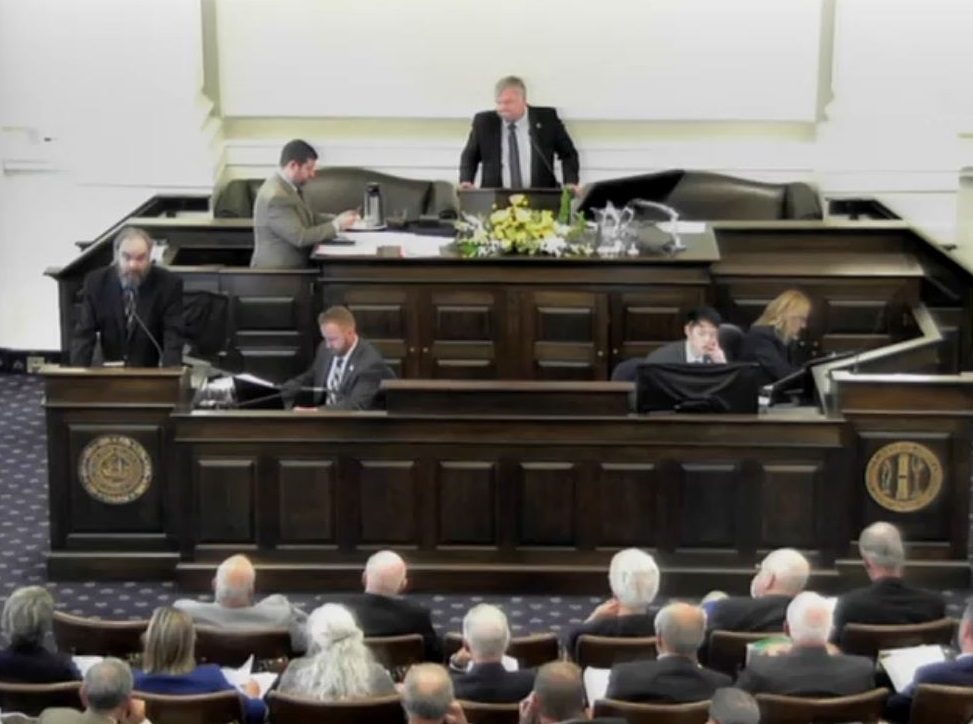 Argument 2: The vehicle will total if it's fixed right
Hunt said lawmakers have heard body shops "claim" insurers don't want to do certain tests. "That is true," he said.
But "in every single case, it is because if they do too many tests, the car would be totaled," Hunt said.
Hunt argued that by refusing tests required by the automakers, insurers are doing a consumer a favor.
"Do you want to get a measly little check to repair your car?" said Hunt. "Most of us plead with our insurance companies to 'please, don't total the car'."
Hunt said insurers "do not have an incentive, nor a desire, to send unsafe cars out on the road." However, he said that insurers are sensitive that too high a repair bill will lead to the vehicle totaling, and "you will be very unhappy" with the cash value.
The number of consumers who would actually prefer to drive themselves and their family in a potentially unsafe vehicle rather than see the vehicle totaled is unclear. However, it can happen from time to time.
Unfortunately, a customer's preference doesn't eliminate a body shop's liability, collision industry attorney Erica Eversman has warned.
Argument 3: Body shops will run wild
Hunt said the bill had shifted to no longer being about the situation Love described or about OEM parts. Instead, the issue was about the "last sentence of the bill."
He appeared here to be referencing language stating "If a repairer does not accept a paint and materials estimate proposed by an insurer, the insurer shall reimburse the repairer based on any third-party guidelines generally accepted by automobile repair shops and insurers, and used by the repairer."
Hunt said that this language means the insurer doesn't need to "bother adjusting." The sentence means "the auto body shop determines what they're gonna be paid," Hunt said. "It says it. Flat out."
A body shop could declare, "'We don't like your numbers. We like our numbers — and you have to take it,'" according to Hunt.
Love said Hunt seemed to take particular exception to that sentence and the idea that body shops received carte blanche.
The language's goal appears to be preventing insurers from unilaterally disregarding the instructions on how to use their own or the repairer's estimating software. Another possibility is that it is meant to prevent carriers from insisting on an arbitrary paint and materials hourly rate to calculate paint and materials volume when dealing with a repairer who itemizes it.
In what appeared to be a response to concerns about the language, bill sponsor Kermit Williams, D-Wilton, said software calculated the necessary materials and steps necessary to perform the work, and an insurance adjuster might use the same software "to do his job." The insurer was trying to ignore costs that came out of "their software" or another party's to "squeeze out more profit," he said.
---
Get communication tips to help your business at Repairer Driven Education
Learn at SEMA how to communicate to get the results your body shop wants at "Advanced Business Communications – The A-B-C's Of Building Trust," with Paul Webb and Elle Artison of Paul Webb Training; "CRUSHING IT!" with Matthew McDonnell of Big Sky Collision Center and Ryan Taylor of Bodyshop Booster; "Educate consumers on safe repairs with owner's manuals," featuring Mike Anderson of Collision Advice and Danny Gredinberg of the Database Enhancement Gateway; and "Overcoming objections to scanning" with Anderson and Jake Rodenroth of asTech. The sessions are part of the Society of Collision Repair Specialists Repairer Driven Education Series running Nov. 4-8. Register here for individual courses or the series pass package deal, which includes the entire week of classes, all three parts of the OEM Summit, IDEAS Collide and the Nov. 7 Sky Villa afterparty.

---
Besides revised language less prone to misinterpretation, one solution here could be to bill the customer the difference and let them fight the insurer over what's reasonable.
There's a couple of easy counterarguments as well: Fraud including bill padding in the property and casualty industry is actually relatively rare; the Insurance Information Institute puts it at around 10 percent, a tally that includes the policyholder themselves.
It's fairly safe to conclude that if body shops are behaving honestly in 90 percent of claims, they aren't suddenly going to start inventing phony line items and risking jail for insurance fraud should a bill like HB 664 pass.
Also, the insurer can always has the safety valve of totaling the car — their costs simply can't exceed a certain point no matter even if body shops do run wild.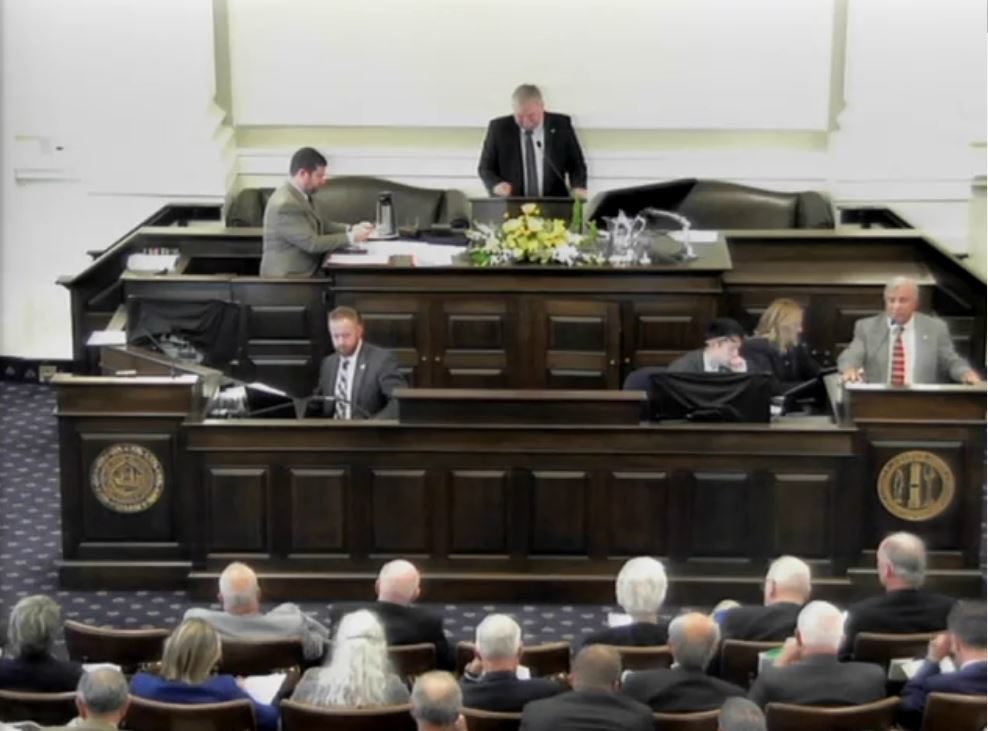 4. Insurance rates will increase
Hunt ended his first floor speech by declaring insurance rates would increase should the bill pass.
Hunt called this prediction confirmed by the New Hampshire Department of Insurance, Elias and a former commissioner.
Rates would rise, he said, "because now, we'll have tests that we didn't ask for or want. and we'll have the auto body shops determining how much they get, and the insurance company is not allowed to negotiate. That's not right."
He said lawmakers might think it's "a little insane" to increase rates in a state without mandatory auto insurance.
Williams and three other lawmakers poked a hole in that argument in a response to a similar premiums-will-rise pitch by Elias.
"Speaking of data, in the two years of work and over a dozen public hearings, we saw specific evidence of insurers ignoring safe repair recommendations from auto manufacturers," Williams; Senate Majority Leader Dan Feltes, D-Concord; and House and Senate Commerce Committee Chairmen Rep. Ed Butler, D-Hart's Location, and Sen. Kevin Cavanaugh, D-Manchester, wrote in a Sept. 15. New Hampshire Union Leader op-ed rebuttal to Elias' op-ed. "Meanwhile, the insurers and the department (of Insurance) provided no studies, no evidence, and no proof of any negative impact on your policy cost."
SCRS, the ASA and AASP also pointed out the logical fallacy of Elias denying a problem exists regarding insurers failing to pay for OEM procedures while simultaneously arguing repair costs would increase because insurers would have to pay for those procedures.
The bugaboo of increased premiums will probably always be raised whenever insurance claims reforms are proposed. However, Eversman indicated earlier this year that the consumer safety issue of improper repairs might be enough to overcome that for regulators.
Eversman has been named a National Association of Insurance Commissioners consumer liaison. In April, she recalled giving a presentation encouraging the NAIC to examine the issue of OEM repair procedures. She said she first had to pitch her topic to the NAIC consumer liaison committee.
The chair's first comment: "'Won't insurance rates go up?'"
Eversman said she replied, "Well, they don't have to.'"
But if they did, "'would you rather have insurance rates go up or would you rather have unsafe cars go back out on the road so we can keep insurance rates down?'" she said she continued.
The opposition dropped, and the vice chair said, "'I think this sounds like a great presentation.'"
Insurance rates certainly don't have to go up, and they shouldn't beyond a certain point, at least in terms of vehicle repair bills. As mentioned above, actuaries already know the upper limit of their risk — the cash value of the car (or the policy limit for third-party property damage). The customer and anyone else with a Kelley Blue Book can work out that ceiling.
CCC found 18.4 percent of claims were totaled at an average value of $9,498 in 2018. The average 2018 repair bill only cost $3,053.
But a policyholder who only gets in a crash the typical 7 years has brought in $4,572.47 worth of average collision, comprehensive and property damage liability premiums, based on the most recent NAIC data — more if the carrier invests that free loan wisely.
Now, it's certainly possible the average repair bill would be much higher if shops followed and billed for OEM repair procedures, but carriers still have the total loss safety valve as a ceiling on their vehicle property damage risk — as do presumably customers on their premiums.
Be heard: Contact information for New Hampshire lawmakers can be found here and here.
New Hampshire veto override discussion on HB 664 (Starts around 3:04:24)
New Hampshire House, Sept. 18, 2019
"NH Voices: Lawmakers should support consumers and support car-repair bill override"
Dan Feltes, Kevin Cavanaugh, Ed Butler and Kermit Williams in New Hampshire Union Leader, Sept. 15, 2019
"Your Turn, NH – John Elias: Hijacking consumer protection"
John Elias op-ed in New Hampshire Union Leader, Aug. 30, 2019
AASP, ASA, SCRS op-ed reply to John Elias
Alliance of Automotive Service Providers, Automotive Service Association, Society of Collision Repair Specialists, Sept. 5, 2019
Images:
State Rep. John Hunt, R-Rindge, spoke in favor of preserving Republican Gov. Chris Sununu's veto of House bill 664 on Sept. 18, 2019. (Screenshot from New Hampshire House video)
State Rep. Christy Bartlett, D-Concord, speaks to state Rep. John Hunt, R-Ringe, on the floor of the New Hampshire House on Sept. 18, 2019. (Screenshot from New Hampshire House video)
Rep. Kermit Williams, D-Wilton, spoke in favor of overriding Republican Gov. Chris Sununu's veto of House Bill 664 on Sept. 18, 2019. (Screenshot from New Hampshire House video)
Share This: