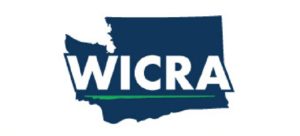 The Society of Collision Repair Specialists on Monday announced the Washington Independent Collision Repairer's Association had become its newest affiliate.
WICRA launched earlier this year under the leadership of President Jeff Butler (Seattle-based Haury's Lake City Collision) and Vice President Marc Gabbard, owner of Yakima-based GSR Quality Collision and founder of the popular Collision Repair Technicians United Facebook group.
"As every volunteer around the SCRS board table knows, associations are the result of people willing to show up, roll up their sleeves and get to work for the industry," SCRS Executive Director Aaron Schulenburg. "We've all got a lot of admiration for individuals who go to work not for themselves or their own betterment, but to support the industry around them. We look forward to watching this association grow and to be able to offer support through the peer-to-peer network we've established within our Affiliate structure."
"WICRA is taking steps to protect the rights of the small businesses we represent, and ultimately the consumers in Washington that they serve," Butler said in a statement. "WICRA's reasoning for joining SCRS is simple; SCRS is THE National Collision Repairer's organization that represents the best in auto repair and education within the industry. We've gained a lot from the relationship in our formative stages of establishing our group and believe that the connectivity both at a national level, and with other state peers will help us focus our efforts and initiatives on the areas that we can make the most impact. Our core values align perfectly and we wish to support this goal as well as spread this mentality throughout Washington."
"The Washington Independent Collision Repair Association (WICRA) is the first Auto Body Trade Association in the state of Washington," WICRA's website states. "We represent the interests of our members — automotive professionals and businesses throughout all of Washington — and aim to support the collision repair industry in our state. Through legislative efforts, we foster the growth and improvement of the automotive collision industry. We strive to create a legal environment in which body shops and consumers can offer and access proper and safe vehicle repairs.
"The WICRA is comprised of body shops from throughout Washington state. Our members believe in building an industry-wide network and strong relationships with others to achieve greater consistency and safety in industry practices, and therefore greater trust from consumers. We encourage the support and participation of vendors to foster our mission."
The group plans to advocate for an as-yet-unnumbered House bill being pursued by Rep. Steve Kirby, D-Tacoma.
Based on documents from a Nov. 21 House committee meeting on the bill, the Automobile Insurance Reform Act of 2020 would mandate any "basic contract of automobile insurance" (a policy) to include the language: "When an automobile is deemed repairable, the automobile must be restored to its condition prior to the loss. Restoration to pre-loss condition must include repairs that follow the original equipment vehicle manufacturer's body repair manual instructions."
Every insurance policy would be required to contain an appraisal clause. The bill also would require shop choice and the insurer — not the claimant — to prove unreasonableness.
"WICRA represents a really critical part of our industry," SCRS Chairman Brett Bailey (A&B) said in a statement. "Collision repair businesses deserve a voice that will advocate on their behalf and a group that will work to corral the industry together at the local level. We've been exceptionally fortunate in our history to be a more tenured shoulder for newly established organizations to lean on, and, we are excited about the opportunity that exists for WICRA as they re-establish a state association in Washington state."
The WICRA announcement caps off a year that saw the Saskatchewan Association of Automotive Repairers and South Carolina Association of Collision & Autobody Repair also join as SCRS affiliates. (SCACAR recently announced plans to merge Jan. 1, 2020, with the North Carolina Association of Collision and Autobody Repair, a three-year SCRS affiliate. SCRS' website already lists the post-merger Carolina's Collision Association as an affiliate.)
Numerous state auto body repair trade groups also this year stood in solidarity with the three national industry organizations to declare automaker repair procedures the "standard of repair," SCRS said in August.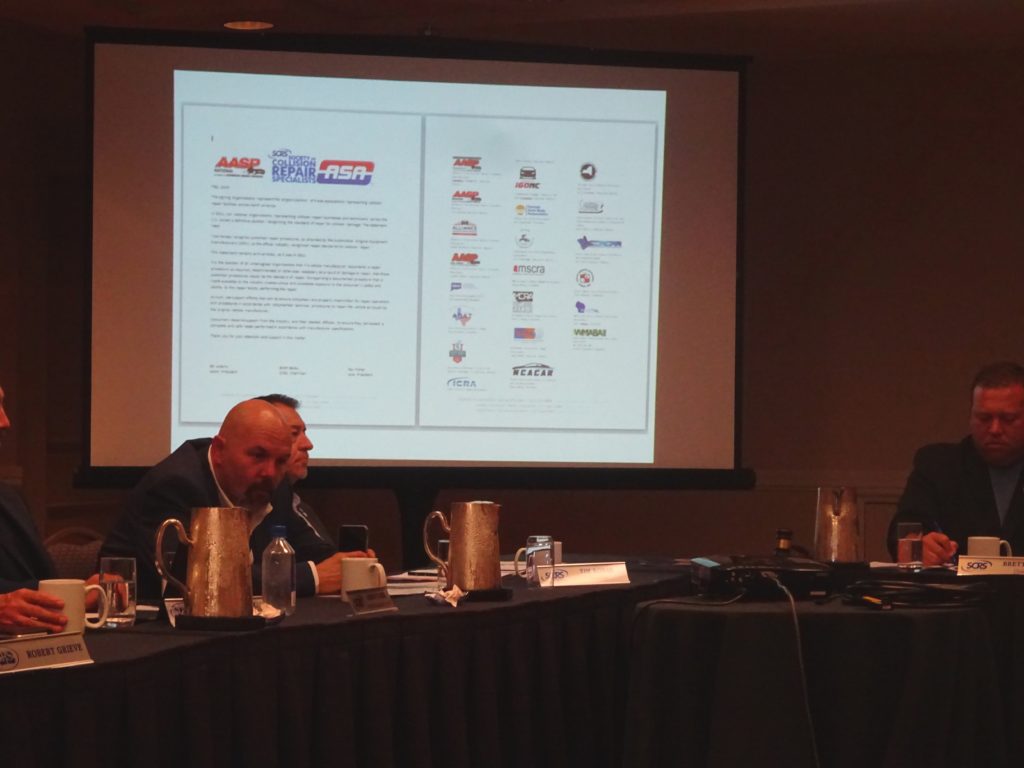 More information:
"SCRS Welcomes Washington Independent Collision Repairer's Association as Most Recent Affiliate Association"
Society of Collision Repair Specialists, Dec. 30, 2019
Washington Independent Collision Repair Association website
Images:
Washington state auto body shops have launched the Washington Independent Collision Repair Association. (Provided by WICRA)
Nearly two dozen state auto body repair trade groups have stood in solidarity with the three national industry organizations to declare automaker repair procedures the "standard of repair," the Society of Collision Repair Specialists announced Aug. 23, 2019. The organization gave its July 24, 2019, open board meeting (pictured) a preview of the effort. (John Huetter/Repairer Driven News)
Share This: