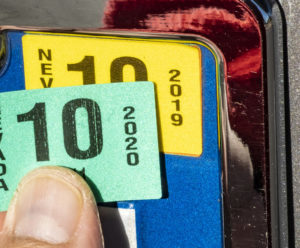 Vehicle technological advances, both in electronics and in the materials used to form auto bodies, drew significant interest among Repairer Driven News readers this year.
Materials in our top 20 stories' headlines include high-strength steel, aluminum, carbon fiber — and even stainless steel, found on the exoskeleton of Tesla's electric "Cybertruck."
But the top-read story published in 2019 focused on technology other than substrate advances, perhaps demonstrating just how much the collision industry must account for electronics when working on cars.
Which raises our second most popular story: General Motors' removal of its free PDFs containing body repair excerpts from its full OEM repair procedures. The OEM noted that those documents alone weren't sufficient for a proper collision repair and directed shops to the more comprehensive instructions available on GM's paid GMSi ACDelco repair procedure site.
Take a look back with us at these and other top 2019 stories by unique pageviews between Jan. 1 and the afternoon of Dec. 31. (Note: Information contained in the stories was accurate at the time of publication, but it's possible things have changed — particularly OEM repair procedures — between then and now.)
Happy New Year!
Top 10 stories from 2019
"Honda: 2020 CR-V gets ADAS suite standard, hybrid version with speaker in bumper"
Honda announced it would offer the company's Honda Sensing advanced driver assistance system suite standard on all trims of the 2020 Honda CR-V. It also said a hybrid variant would have a speaker in the bumper which "generates a distinct audible alert that varies in volume." The National Highway Traffic Safety Administration has required all hybrid and electric vehicles manufactured Sept. 1, 2020, to make noise up to 18.6 mph or in reverse. (September) Read more.
"GM ends free PDFs of body procedures, says docs insufficient for repairs"
General Motors confirmed it had removed the PDFs of collision repair procedures it had been providing for free on GenuineGMParts.com, noting that they alone weren't enough for a body shop to produce a "safe and proper repair." Repairers can still find the necessary body repair information — and all those other procedures they'll need — along with live hyperlinks and even videos on the paid ACDelco GM procedure site. It's $20 for three days, $150 a month and $1,200 a year. (May) Read more.
"Chevrolet: 2021 Tahoe, Suburban to have aluminum closures, 'exceptional' build precision"
General Motors said the next-generation 2021 Chevrolet Tahoe and Suburban will sport aluminum hoods, tailgates and doors and ought to feature greater manufacturing precision. The OEM outlined the body changes for the popular SUVs amid a Dec. 10, 2019, discussion of upgrades to the Arlington, Texas, plant building them. (December) Read more.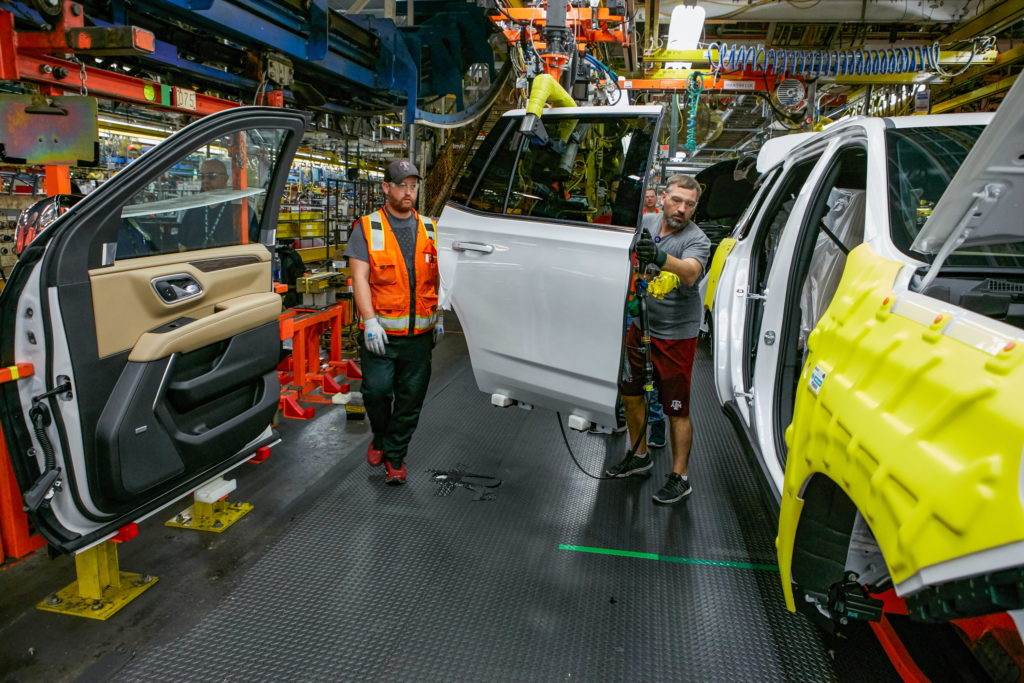 "Lower severity found on aluminum Ford F-150s raises question of labor rates"
The Highway Loss Data Institute's surprising conclusion that the aluminum Ford F-150 saw 7 percent lower severity compared to steel trucks begs the question of whether the nation's body shops are charging a distinct aluminum labor rate on the truck — and what the absence of such a rate would say about those businesses. (May) Read more.
"Bollinger in 'final stages' of electric, aluminum 'SUT' B1; B2 truck next"
Startup OEM Bollinger Motors in fall 2018 reported it had reached the "final stages" of its aluminum, electric "sport utility truck" the Bollinger B1 and now planned an aluminum electric pickup known as the Bollinger B2. (January) Read more.
"Reuters: PPG in talks with buyout firm on Axalta"
Citing "people familiar with the matter," Reuters reported in September 2019 that PPG was speaking with Clayton, Dubilier & Rice about teaming up with the buyout firm on an Axalta acquisition. One source told Reuters the two companies might form a consortium with Singapore wealth fund GIC and BlackRock. A source also told the news service that another buyout firm, Platinum Equity, is also talking about an Axalta bid with Koch Industries. (September) Read more.
"Repairer: Not-included operation of weld testing can be 'super time-consuming'"
Destructive weld testing is a not-included procedure in all three estimating systems, which means repairers who don't account for it might be missing out on significant shop and technician revenue, a body shop manager suggested. "It's super time-consuming," SCRS board member Michael Bradshaw (K&M Collision) said of weld testing at a Society of Collision Repair Specialists open board meeting April 16, 2019. Certain repairs might require 3-4 welders to be tested and involve different metal thicknesses, Bradshaw said. (May) Read more.
"State Farm: $1.1B gain in 2018 on auto insurance"
State Farm took in $42.7 billion in auto insurance premiums but paid out just $31.2 billion on auto claims in 2018 — a $11.5 billion spread, the nation's No. 1 insurer reported. After factoring in the rest of its expenses, such as overhead and ads, the carrier came out $1.1 billion ahead on premiums in 2018 — compared to losing $2.2 billion in 2017. That underwriting gain is even more impressive given rate cuts for policyholders in much of the country last year. (April) Read more.
"Caliber-ABRA deal officially closed; new company to span 37 states, D.C."
Caliber Collision and ABRA have officially closed their merger, creating a more than 1,000-shop national MSO with a presence spanning 37 states, the companies announced. The new company was to be called Caliber and led by Caliber CEO Steve Grimshaw. Ironically, it's actually ABRA's parent company that bought Caliber: Hellman & Friedman was to acquire a majority stake in the merged company, while Caliber owners Leonard Green Partners and OMERS Private Equity were to keep minority shares. (February) Read more.
"DOJ wants to end 1963 auto repair consent decree between U.S., insurer groups"
The U.S. Department of Justice last week proposed terminating the 1963 consent decree reached between the government and auto insurance trade groups over collision repair business practices. In April 2018, then-Attorney General Jeff Sessions's Justice Department announced plans to review the nearly 1,300 "legacy" antitrust judgments enacted without sunset dates and petition to unilaterally some of them. Starting in 1979, the government's policy has been to include an automatic end date — usually 10 years — regarding antitrust judgments. On Aug. 2, 2019, Attorney General William Barr's DOJ proposed the Nov. 27, 1963, consent degree for elimination. (August) Read more.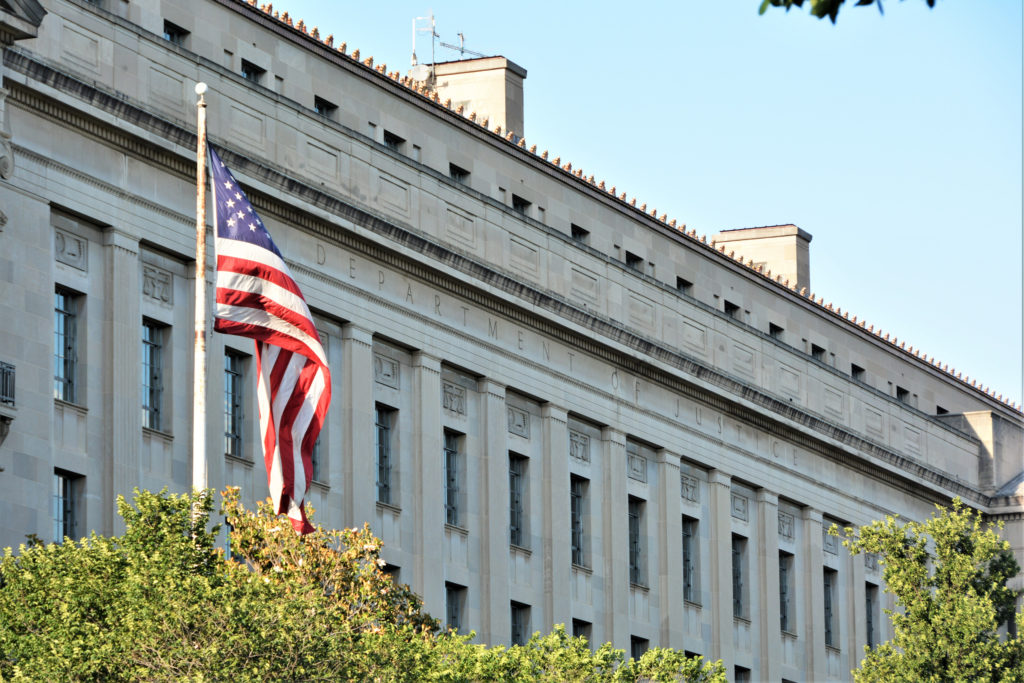 Nos. 11-20
"Tesla: Cybertruck uses stainless-steel 'exoskeleton' rather than traditional body-on-frame"
"California DA: Service King will pay $2.35M settlement over hazardous waste found in trash"
"State Farm disseminates CCC Parts Code list for multiple operations"
"State Farm DRP guidance on scans might provide support to unaffiliated body shops"
"Mid-engine 2020 Corvette Stingray incorporates aluminum, carbon fiber"
"Mazda updates bulletin warning against painting ground point on fender stays"
"German news outlet Autohaus: Tony Aquila leaving as Solera CEO"
"Allstate lobbyist: Auto repairs hurting customers not systemic, no OEM procedure law needed"
"2020 Kia Telluride has 'a lot of high-strength steel, offers much ADAS standard"
"LKQ roundup: Profitability, scanning and calibration, fire in Mich."
Images:
A new license plate sticker for 2020 is shown. (4kodiak/iStock)
A 2021 Chevrolet Tahoe receives an aluminum door at General Motors' upgraded Arlington, Texas, factory. (Copyright General Motors)
The Department of Justice is seen in Washington, D.C. (JRLPhotographer/iStock)
Share This: