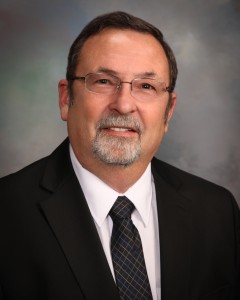 John Mosley: A legacy of standing up for what's right & helping others
By on
Announcements
The collision repair industry has lost another great — John Mosley — who passed away on Dec. 21 but not without leaving behind a legacy of helping others and standing up for what's right.
Mosley's wife, Carolyn; daughter, Patty, and son, Daniel, posted the following on Facebook on Wednesday:
"This is the hardest post we've ever had to make. This is the post John E Mosley asked us to make. Although he loves us all and cherishes each family member, friend, colleague, customer, etc his time here has come to a close. His body was tired and he was ready to be with the good Lord. He wanted to make sure you all know that he loves you and appreciates each and everyone of you. He thanks his customers for always having faith in him. He has had a great life full of a multitude of blessings. He asks that each of you continue to keep the faith and do good things and he expects to see you all on the other side.  He wants you all to know that cancer did not win. Dad won, he is in his eternal home celebrating with those that have gone before him. He asks that you all do not cry for him and do not let this dampen your Christmas spirit. He is adamant that we remind you all that he loves you!"
Mosley's colleagues and friends remember him as a kind man who always had the safety of vehicle owners on his mind when they trusted repairers to fix their vehicles properly. He often took his concerns to state lawmakers and officials to fight for change. One example was a 2017 victory that Mosley was instrumental in — Mississippi's release of a "Consumer Guide to Insurance and Auto Body Repair." That result took almost a year of work by a Mississippi Auto Repair Task Force made up of insurers, collision repairers, OEMs, aftermarket parts manufacturers and the state's attorney general and insurance commissioner.
The document declares OEM procedures as the proper way to fix a car and advises customers to ask a shop if they're using them — a stance that Mosley, the owner of Clinton Body Shop and a collision repair industry leader through the Society of Collision Repair Specialists (SCRS), Mississippi Collision Repair Association, and his 2015 campaign for Mississippi insurance commissioner, was adamant about during his decades in the field.
One of Mosley's friends, Matt Parker, said during the 15 years he knew him Mosley was a good man that tried to help everybody he could.
"I couldn't even begin to say all the stuff that he's done for the collision industry," he said. "I don't know of anyone that worked as hard or put so much of his heart into it. He even ran for insurance commissioner trying to fix the problem because he knew that's where the problem was. He went with us and Aaron [Schulenburg, SCRS executive director] many times up to D.C. to lobby. We went and sat down in front of the Department of Justice and testified; told them what's going on in the industry. John never gave up; he always fought. And he fought this cancer to the end."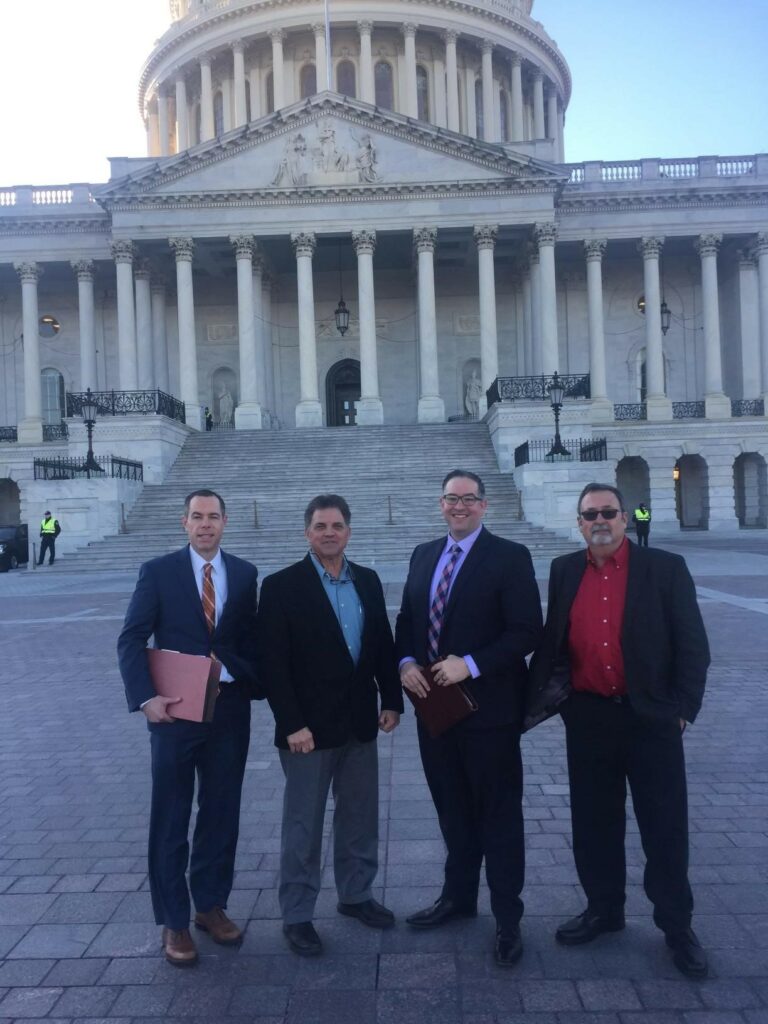 When Parker and his family were stranded in Florida due to a storm heading in after their vacation, Mosley was there to help. An avid pilot and aviation enthusiast, Mosley came and picked the Parkers up in a Beech 18 twin engine Army aircraft and flew them home to Louisiana.
"Not many people would do that kind of stuff. That's the kind of man he was," Parker said, adding that he was one-of-a-kind.
While running for insurance commissioner, Mosley was a plaintiff in a lawsuit accusing auto insurers of steering and price-fixing, and described his campaign as a more or less grass-roots campaign with a shoe-leather push. At the time, Mosley said, "My message is resonating with people" and that Mississippi service providers, not just body shop owners, were "fed up" with how all aspects of insurance are being handled in Mississippi.
When Mosley was elected to serve on the SCRS Board in 2020, he said he wanted to help promote SCRS, which was "promoting the interest and the welfare" of the auto body repair segment and help everyone dependent on the industry to make a living. He noted that he'd traveled to Washington to advocate on issues.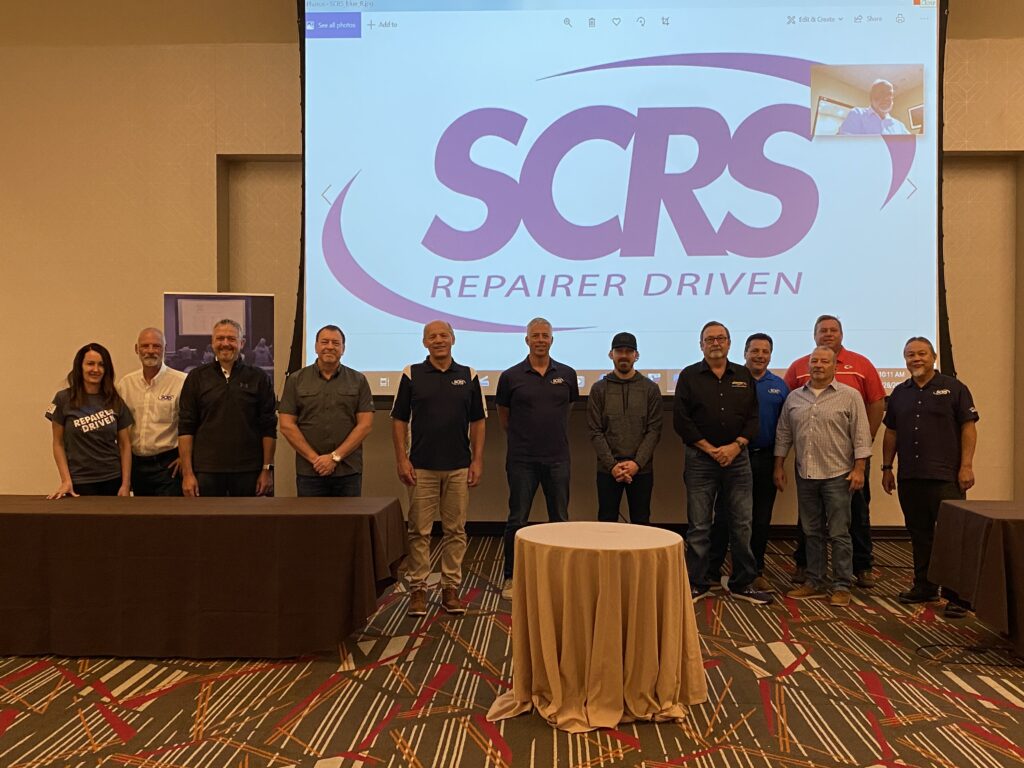 "If you vote me in, I'll go to work," Mosley said, promising to be among the "hardest-working guys you ever ran into."
Simply put but to the point, as SCRS Past Chairman Ron Reichen said, "They just don't make them like that anymore." The sentiment referring to Mosley's humbleness and giving nature has been echoed by many on the board when thoughts of him are shared.
Joel Lofton, a friend and colleague of Mosley's since 1987, said Mosley was never afraid to stand up and be heard.
"John is going to leave a big void," he said. "He's one of those guys that just had big shoes to fill. He was one of those pioneers in the market that always led the charge with training and education and consumer rights and doing complete repairs. It's just a sad day. He left us too soon. He's going to be missed by a lot of people. He had a way of telling it like it is. It didn't matter what side of the fence you were on; every situation was what it was. There was only one way to address a situation and that was the correct way. …His thinking was always true and correct, right down the middle, based on complete and correct repairs."
Auto Body Association of Texas (ABAT) President Burl Richards told RDN Mosley was his mentor and had "such class" when standing up for what he believed in. "If there was something that John didn't agree with or there was something on John's mind, he didn't care who it was, he was going to tell you, but he was going to say it in such a way that was so dignified and classy and professional. I've learned so much from him with the way that he's handled those situations."
The collision repair industry meant so much to Mosley, which he was passionate about and successful in, Richards added. He also holds Mosley in high regard for his kindness to military veterans that he often took aboard his historic airplanes.
"John left a legacy," Richards said. "John has definitely impacted my life, which has, in return, impacted my business. Even though John's not with us physically, I do believe he's still here spiritually. He'll continue to have a bearing, an effect, and a mark on me personally and on my business as long as I live."
Richards shared how excited Mosley was to travel with him to California in 2017 to see crash tests performed on three Honda Fits under the Insurance Institute for Highway Safety's 40 mph moderate-overlap test protocols by attorney Todd Tracy at NHTSA-approved crash testing facility Karco Engineering. The tests were conducted to "scientifically prove that a non-OEM approved repair and the use of aftermarket parts affect restraint system performance, airbag performance, injury production, occupant kinematics, transfer and distribution of energy," according to Tracy Law Firm.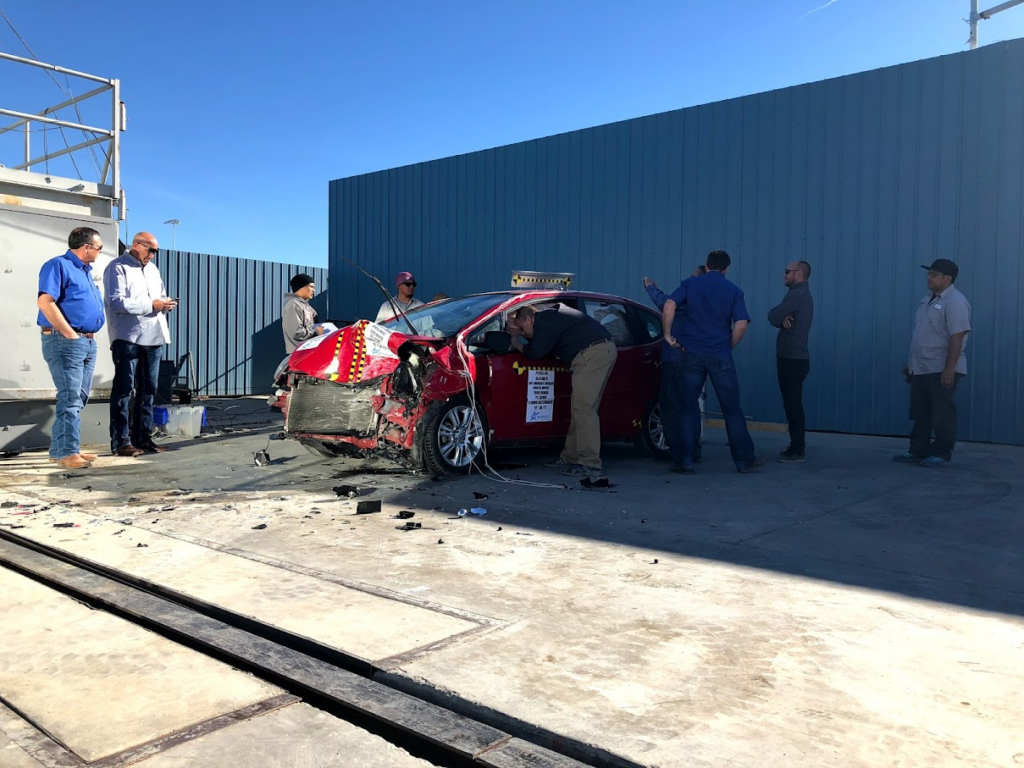 "There are certain people that will just change the course of life for everyone they encounter," said SCRS Executive Director Aaron Schulenburg. "John was one of those men. He was soft-spoken but as loud as they come. He was filled with love, and full of fight. He was noble, professional, and full of conviction. In so many ways he was larger than life, but never at the expense of being professional, humble, and well-grounded."
"John knew exactly where he came from, and who he was here to help. I've learned more from my friend than he probably ever realized. He was so grateful for his time spent serving SCRS, and I know for every one of us, it was so special to have him in our family and around our table. John's last text to me was simply, 'I'm glad I got to be a part of it. Love you.' The reality is, we were all graced with his presence, and the love was more than mutual. We should all be so lucky to leave this earth with his legacy of advocacy, of standing up for those who needed someone to stand up for them, while having touched so many hearts in the process. I think the truth is that John was ready, the rest of us are not. Perhaps that's the greatest sign of a life well-lived. We will miss him, but every one of us is ready to tell his stories loudly and continue the work in his honor."
SCRS Board Treasurer Rob Grieve called Mosley "an unshakeable pillar of doing what's right, no matter what."
"I have for many years looked up to him as a mentor and a lighthouse in a sea of uncertainty and the rough waters we all go through," he said. "His unique ability to see right through tough situations and find the commonsense answers came easy to him and is a rare gift.  Speaking of gifts, what would this man not do to help and elevate others? One last thing of gifts, I, like the rest of us, view him joining our family as one of the greatest and divine gifts of a lifetime. We are all better people for the time we have been blessed with breaking bread together with him as a family."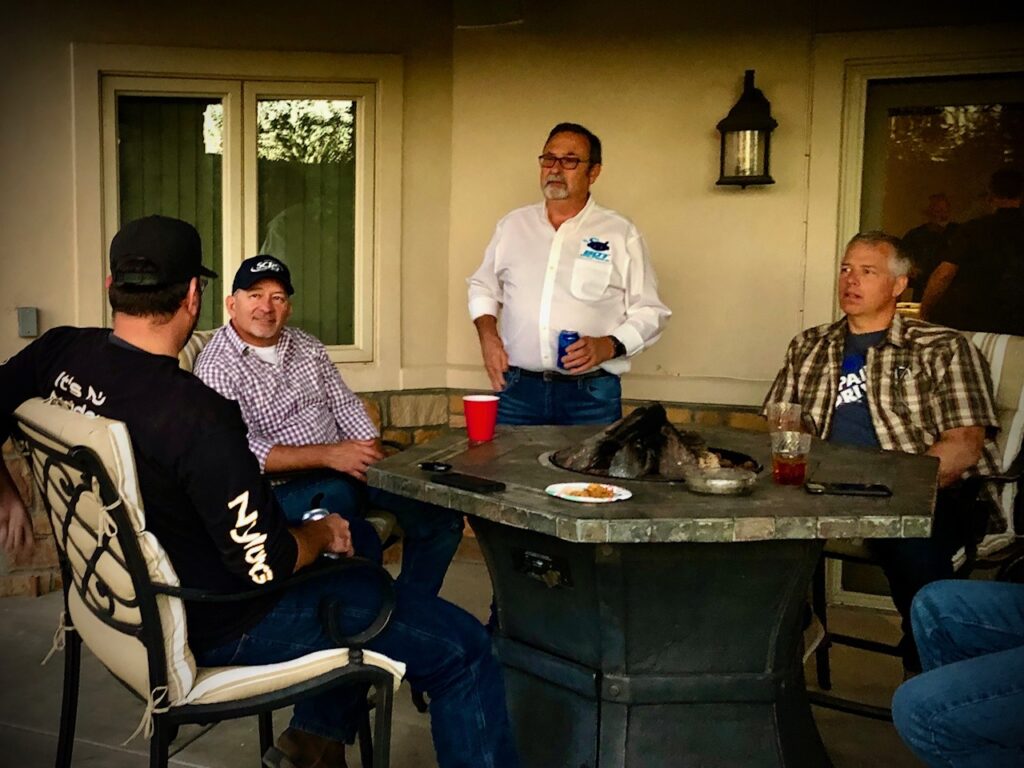 Images
Featured image: John Mosley (RDN file photo)
John Parese, Matt Parker, Aaron Schulenburg, and John Mosley. (Credit: Matt Parker)
Newly elected SCRS Board, including John Mosley, in 2020. (Credit: SCRS)
John Mosley (far left) at the NHTSA-approved crash testing facility, Karco Engineering, in California in 2018. (Credit: SCRS)
John Mosley (center) talks with Nylund's Collision Center employee Brian Forester, current SCRS Board Chair Bruce Halcro, and former SCRS board member Jeff Kallemeyn in 2020 at Board Member Rob Grieve's home. (Credit: Rob Grieve)
Share This: