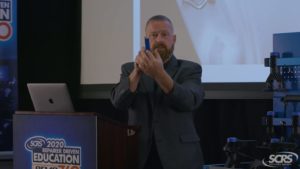 Half of the Society of Collision Repairer Specialists' virtual Repairer Driven Education series is "live" now, available for all to watch on the rde.scrs.com website.
SCRS anticipates releasing the rest of the 18-session lineup — including the OEM Collision Repair Technology Summit headliner event — in stages this week. These and the nine sessions already posted Monday will remain online and replayable through Aug. 31, 2021.
Courses generally cost $75. One session is free, and the OEM Summit charges $150. A full-series pass good for all 17 regular classes and the OEM Summit is available for $375.
Each session completed (up to 90 percent or more) before 5 p.m. ET Friday will grant the registrant another raffle ticket for SCRS and Reliable Automotive Equipment's giveaway of more than $19,500 in collision equipment. So get to class! (Virtually, that is.)
Here's a list of the classes available so far and excerpts from their course descriptions. We also added links to some associated Repairer Driven News coverage when available.
"Estimating Resources for Collision Repairers: Integrating the BOT and DEG Into Your Repair Plan Process," featuring Mike Anderson, Collision Advice; Danny Gredinberg, Database Enhancement Gateway; Barry Dorn, Dorn's Body & Paint; and Michael Bradshaw, K&M Collision. (Free!)
"Learn the origins of both resources, and the real-world challenges they were designed to address, the results of real world application of the solutions in production environments, and tips and tricks to make the most out of both," the class description states.
"The Modern Customer Journey," featuring Bob O'Brien, Podium.
"In the past five years, we have seen one of the largest ever shifts in the customer journey. Mobility and tech are impacting how customers interact with your business and how businesses interact with customers."

"Comprehensive Training in Glue Pull Repair – Advanced Session," featuring Chris White, KECO; and Gene Fetty, Dent Repair Now.
"The (Glue Pull Repair) business is exploding, and in this more advanced session we will provide the full, in-depth GPR training course."
"Beyond the Scan: Interpreting component level data," featuring Chuck Olsen and Josh McFarlin, AirPro.
"Attendees will learn how to avoid falling in to a false sense of security that everything is OK because a basic scan did not reveal any Diagnostic trouble codes before or after repairs."
"Overcoming Insurer Objections to Payment for Needed Repair Procedures," featuring Tim Ronak, AkzoNobel.
"Along with the rapidly evolving construction of modern day vehicles, imbedded with critical safety and Advanced Driver Assistance System (ADAS) technology, repairers need to consider performing new and sometimes previously unheard of operations that can add confusion and friction in the billing process."
From RDN: See our related coverage here.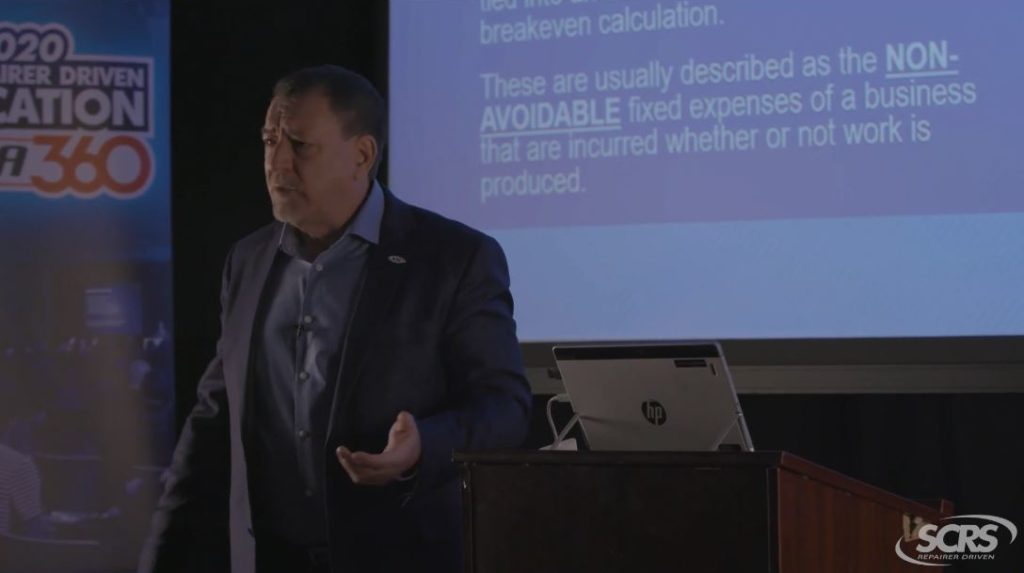 "Leveraging Your OEM Certifications," featuring Mike Anderson, Collision Advice, and David Gruskos, Reliable Automotive Equipment.
"Learn how to communicate to the vehicle owner why they should choose YOUR SHOP over the competitors because of the investment you have made in training and equipment and OEM certifications and relationships."
"Industry Disruption: Vehicles, Technology and Market Pressure That Will Disrupt Your Business and What to Do About It," featuring Frank Terlep, Auto Techcelerators.
"This presentation will navigate the new vehicle, business and technology trends that will disrupt the automotive industry.
"Tech Recruiting and Development – Cracking The Code," Dustin Peugeot, Matrix Trade Institute, and Kevin Wolfe, LeadersWay.
"Collision centers need to be able to attract skilled labor from a much wider pool of candidates those than who are already in the industry and/or the and small number of those who are aspiring to enter it."
"The Art and Science of Seam Sealer Duplication," featuring Ryan Marrinan, 3M.
"The SCIENCE addresses the function of seam sealers and sound deadeners. …
"Once we've grasped the SCIENCE, we will discover the ART of seam sealer application appearance to achieve an invisible repair."
More information:
SCRS Repairer Driven Education series website
Images:
Gene Fetty of Dent Repair Now presents "Comprehensive Training in Glue Pull Repair – Advanced Session" for the virtual Repairer Driven Education Series. The course is available for replays through Aug. 31, 2021. (Screenshot from Society of Collision Repair Specialists video)
AkzoNobel senior services consultant Tim Ronak in a virtual SCRS Repairer Driven Education course posted Nov. 2, 2020, explained how Generally Accepted Accounting Principles ("GAAP") could debunk an insurer's "cost of doing business" assertion about a particular charge. (Screenshot from Society of Collision Repair Specialists video)
Share This: