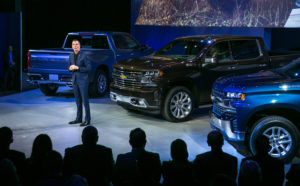 Four years after the unveiling of the aluminum 2015 Ford F-150, we find major trucks that've adopted aluminum — but less extensively — burning up the news.
Repairer Driven News readers made the announcement of the 2019 Chevrolet Silverado — which uses aluminum on some exterior locations but incorporates more steel than the F-150 — our top story posted in 2018.
The Top 20 stories of the year also included the 2019 Ford Ranger and 2019 Ram 1500, both of which went for a more mixed-material design than the F-150 as well.
It seems as though repairers wishing to continue working on the three most popular vehicles in America must invest in aluminum training and a dedicated set of tools and aluminum workspace to avoid galvanic corrosion and other issues.
Other highlights from the Top 20 included the ABRA-Caliber merger, Progressive's conversion of drop-off/pick-up Service Centers to regional claims offices, and a shop's lawsuit against GEICO.
Take a look back with us at the top 2018 stories by unique pageviews between Jan. 1 and the afternoon of Dec. 31. Happy New Year!
Top 10 stories from 2018
General Motors announced that a "mixed materials strategy" removed up to 450 pounds of weight from the next-generation Chevrolet Silverado. (January) Read more.
Progressive announced Thursday that it would within "the coming months" have its 68 Service Center facilities stop operating as a customer "drop-off/pick-up point" for auto body repairs and convert many of them instead into regional claims offices. (January) Read more.
Attorney Todd Tracy, who made headlines last year with his successful lawsuit against a shop for failing to follow OEM procedures, has sued facilities which examined a vehicle, the dealership which sold it and LKQ for their alleged possible role in another fatal crash. (Editor's note: Out of fairness, we point out that a Nov. 28 third version of the lawsuit doesn't at all mention the alleged installer discussed in the May coverage.) (May) Read more.
What appears to be a leaked internal memo reports Caliber Collision and ABRA will combine to create what would be a more than 1,000-location collision chain. (December) Read more.
An alleged more than $10,000 short-pay by GEICO led a Kirksville, Mo.-based shop owner to sue the at-fault driver and vehicle owner on behalf of his customer. (June) Read more.
Shops across the country might want to take a vehicle owner's lawsuit against Service King over her Tesla Model S's crash as an opportunity to re-evaluate their own operations and exposure. (September) Read more.
Caliber Collision and ABRA announced industry-shaking plans to merge into a single company that one analyst projected could comprise $3.5 billion of revenue. (December) Read more.
Collision repairers in multiple states might have noticed some changes at State Farm this year in light of two scheduled office closures and two new restructuring moves reported by the Tacoma News Tribune and Chicago Tribune. (March) Read more.
Though the 2018 Ford Expedition and 2018 Lincoln Navigator followed the F-150's aluminum lead, the 2019 Ford Ranger seems to be predominantly steel. (February) Read more.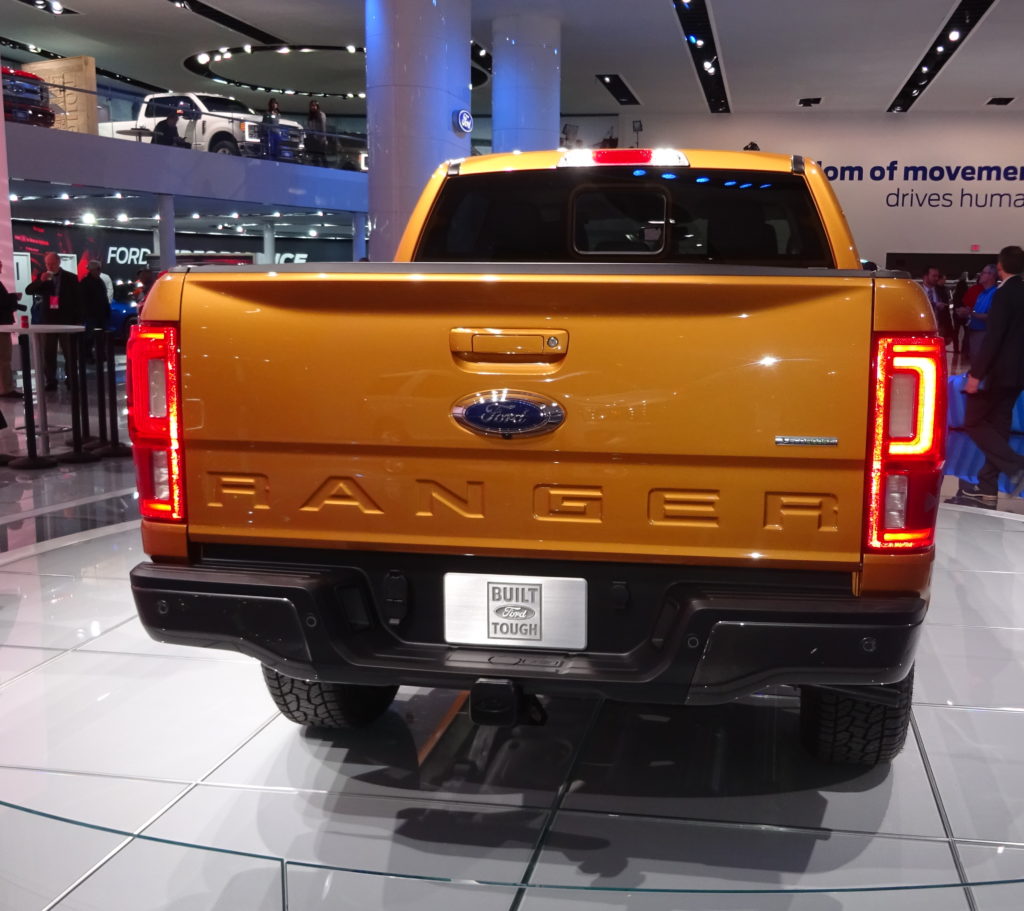 Communications with shops shared with Repairer Driven News show repeated denials of scanning by State Farm, more than three years after insurers and collision repairers woke up to the need for the procedures. (October) Read more.
Nos. 11-20
"Tracy: Tests provide 'scientific and engineering' proof against non-OEM parts, alternative repairs"
"Honda: 'Zero percent chance' of correct Civic frame rail R&R without OEM procedures"
"2019 Ram 1500 cuts up to nearly 225 lbs. with high-strength steel, some aluminum"
"'Repair U': The science behind why auto body shops can't install used quarter panels"
"Insurers testing CCC's A.I. Smart Estimate; product goes on sale early next year"
"Colo. dealership shop warns insurers it won't deviate from OEM procedures"
"GM: No repairs, aftermarket copies on bumper covers with ADAS"
"2019 Subaru Forester 13% ultra-high-strength steel, has lots of standard tech for shops to watch"
"Ford tweaks auto body position statements; use it as an opportunity to review them"
"Body highlights of 2019 RDX include 'continuous' mated door ring; vehicle is first for Acura-exclusive platform"
Images:
General Motors global design Vice President Mike Simcoe appears Jan. 13, 2018, at a presentation featuring the 2019 Silverado 1500 LTZ, left, High Country, center, and LT. (John F. Martin for Chevrolet/Copyright General Motors)
Though the 2018 Ford Expedition and 2018 Lincoln Navigator followed the F-150's aluminum lead, the 2019 Ford Ranger is predominantly steel. Ranger program manager Jeff Seaman said Jan. 15, 2018, at the North American International Auto Show that only the tailgate, hood and fenders on the Ranger are aluminum. (John Huetter/Repairer Driven News)
Share This: